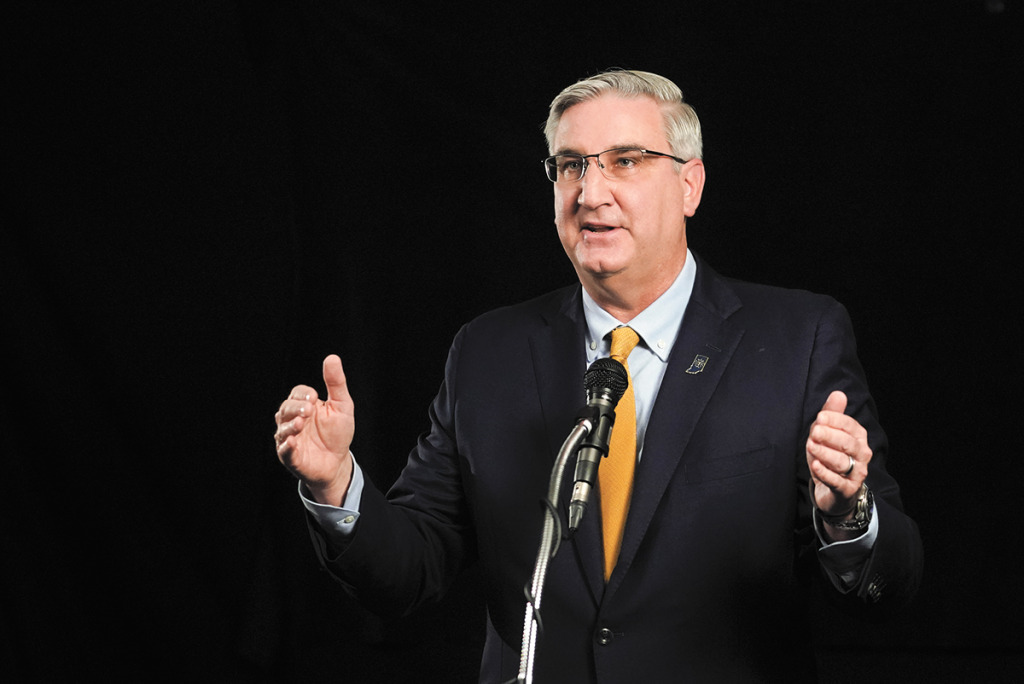 It's about the data. That's what Gov. Eric Holcomb has said since early May, when he rolled out his five-stage plan for reopening the state's economy following a shutdown meant to slow the spread of the coronavirus.
And the Republican has said repeatedly that he'd be willing to take a step back in the phased-in reopening if that data—including COVID-related hospitalizations—indicated the pandemic was worsening.
But Holcomb has never made good on that threat—even as confirmed cases, hospitalizations, deaths and positivity rates have increased.
Holcomb moved Indiana to Stage 5, the last phase of his plan, on Sept. 26. That left the state with barely any restrictions, save a statewide mask mandate that he has said he won't enforce.
Now, some—including political opponents—are questioning why Holcomb has not reversed course, based on some of the data he has previously targeted.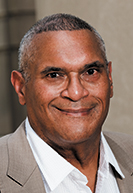 "The data told him a long time ago that Stage 5 was wrong, and he didn't listen," Democratic gubernatorial candidate Dr. Woody Myers said.
Holcomb has become increasingly defensive about his decision to hold steady in Stage 5 and has maintained that he is still following the data.
"There are safe ways to be in Stage 5 and we're proving that all over the state of Indiana," Holcomb said during his press briefing on Oct. 21, a day the state reported 1,766 new positive tests. It was the 13th time in 14 days that new cases exceeded 1,500. And as of Oct. 28, the state's seven-day average of new cases reached an all-time high of 2,397.
As a result, Myers has advocated for the state to return to Stage 3 or 4, both of which included capacity restrictions on bars, restaurants and retailers, and to impose a mask mandate with penalties for violations. Holcomb's mask mandate does not include penalties.
"If we don't do this now, then we're going to be forced to go even lower than 3 or 4," Myers said. "We might have to go back to 2 or 1… . The numbers just keep piling up."
Holcomb has said it's safe to keep the economy open because the state is better equipped to fight the virus now than it was months or even weeks ago, given the available supply of personal protective equipment and the capacity to test and care for sick people.
Four-point focus
RELATED
Learn
what the state discloses about COVID outbreak hotspots.
His administration has consistently pointed to four specific criteria it's using to determine what stage the state should be in—the number of COVID-19 hospitalized patients, the availability of intensive care unit beds and ventilators, testing capacity and the ability to trace the contacts of people who catch the virus.
Data in two of those categories has moved in the right direction—the number of daily tests being reported now is significantly higher than at the outset of the pandemic, when testing kits were in high demand and difficult to obtain. The latest seven-day average of daily new tests was more than 26,000. Even just a month ago, that number was closer to 20,000.
And the state's ability to contact-trace has increased dramatically. The state and local health departments had hired more than 1,300 contact tracers as of Oct. 14. Initially, in May, the state said it planned to hire 500 contact tracers.
Other data is not so positive. The number of available ICU beds had been holding fairly steady at about 40% for months. But earlier in October, ICU-bed availability dropped to about 30% for a couple of days. That's the lowest it has been since the state started reporting the figures in April.
The latest data showed ICU-bed availability at 34.7%.
The availability of ventilators also has dipped slightly, but remains high. For months, more than 80% of ventilators were available; that capacity is now 78.3%.
Among the four data points Holcomb says he's focused on, hospitalizations is the category that's trended most dramatically in the wrong direction. The number of people hospitalized with coronavirus has increased steadily since Stage 5 began on Sept. 26.
On Oct. 26, 1,687 individuals were hospitalized with either confirmed or suspected cases of COVID-19. That's the highest number since April 14, when 1,698 individuals were hospitalized with confirmed or suspected cases.
The number of daily positive cases has also hit record highs, with the seven-day average of daily new cases ranging from 856 to 2,282 during Stage 5. During Stage 4.5, July 4 to Sept. 25, the seven-day average ranged from 432 to 964.
And while testing has increased along the way, it cannot account for the steep rises in cases and hospitalizations. For example, in Stage 3, from May 22 to June 11, the seven-day average of daily new cases trended downward, with the high at 509 and the low at 365. At the same time, the number of people tested increased.
Holcomb has acknowledged that the numbers are concerning, but his response so far has been to encourage Hoosiers to wear a mask, practice social distancing and wash their hands.
"Please continue to practice these best practices," Holcomb said on Oct. 21.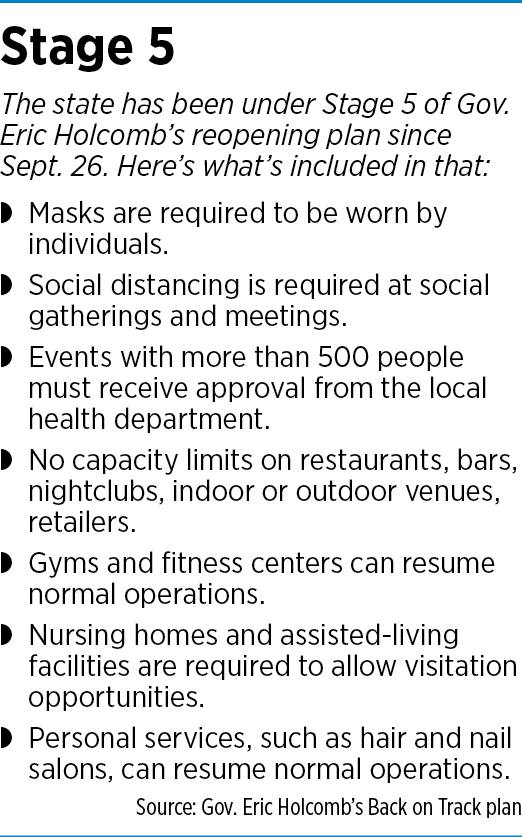 Political pressure?
Several states have reimposed some restrictions as cases rise across the country.
In Illinois, Gov. J.B. Pritzker on Tuesday ordered Chicago bars and restaurants to shut down indoor service.
In New Mexico, places that serve alcohol now have to close by 10 p.m., and museums and historical sites have been shut down. In Wisconsin, where cases are surging, indoor capacity is limited again at bars, restaurants and retailers. In North Carolina, gatherings are limited to 25 indoors and 50 outdoors, and indoor seating at bars is prohibited.
But in most states, including New Mexico and Wisconsin, the governor isn't on the ballot this year. Indiana is one of only 11 states electing a governor.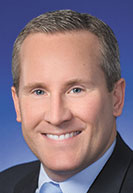 Democrats have accused Holcomb of weighing the election in his decision-making, since some Republicans have opposed any economic restrictions and mask requirements.
"I think he's playing politics here," Indiana Democratic Chairman John Zody said. "There should be some admission here that it's not going the way it's supposed to go."
Zody said Holcomb is "losing credibility rapidly" by continuing to say he's following the data.
"You're in a Stage 5 situation, but you're not in Stage 5 science," Zody said.
Myers said Holcomb is taking cues from Republican President Donald Trump and Vice President Mike Pence, who served as governor of Indiana before Holcomb.
Holcomb has denied those allegations.
"Stage 5 has got zero, nothing to do with any campaign," Holcomb said on Oct. 21. "This has got to do with safely getting back to school, getting our economy fully open to the extent that it can be safely."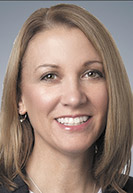 Republican strategist Jennifer Hallowell said the suggestion that Holcomb is keeping the state in Stage 5 because of pressure or influence from the Trump administration is "laughable."
"I don't think there's any communication of the sort," Hallowell said.
And, she said, the polls show Holcomb with a comfortable lead over his challengers. "Clearly, he has cushion to do whatever he chooses to do," Hallowell said.
Robert Dion, associate political science professor at the University of Evansville, said it wouldn't be surprising if Holcomb is considering the political risks before making decisions about restrictions.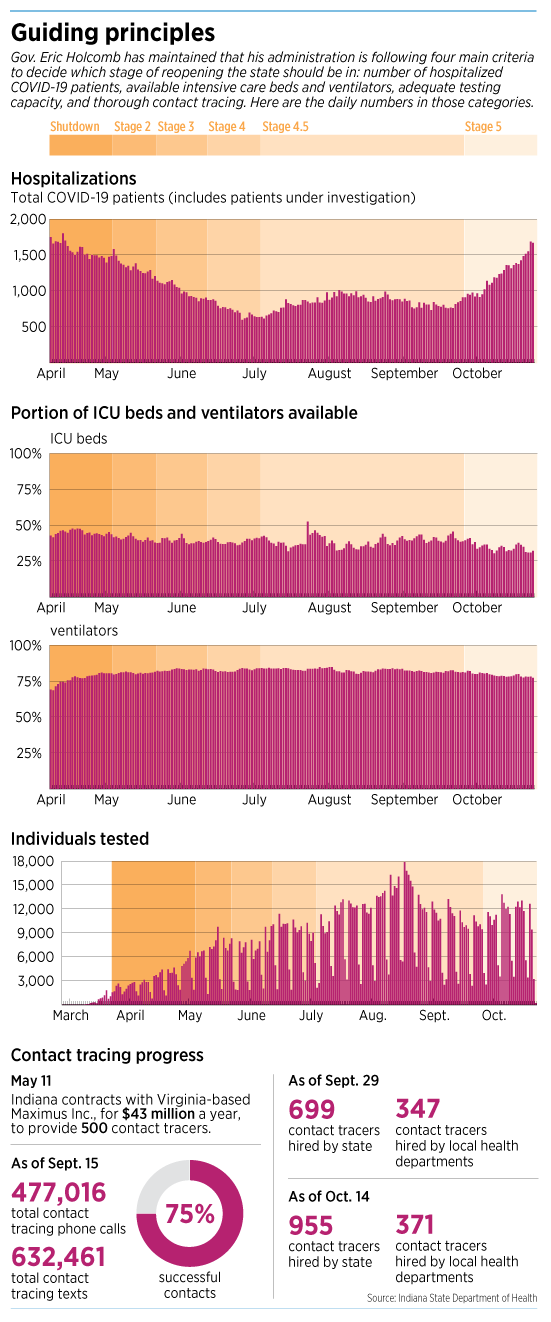 "It's inescapable that we are days away from an election, so everything gets viewed through a political lens," Dion said. Still, he said, it's "troubling."
"The idea that political calculations may lead to illness or death, that is unfortunate," he said.
Dion said Holcomb is in a tough position, because, if he imposes more restrictions, he could upset the far-right side of his party's base. But if he keeps the state open, he could lose support from moderates who have generally approved of his handling of the pandemic.
"He's faced with a very difficult choice that would have political blowback in either direction," Dion said. "But he's enough of a favorite in the race that he could take action and still be in good shape."
Hallowell said she doesn't think Holcomb is at risk of losing support from either side.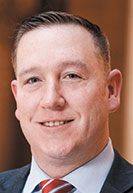 "He's very strong with Republicans," she said. "He's very strong with Democrats. Moderates and swing voters really speak highly of the job he has done."
Business pressure?
If Holcomb decided to move the state back to a prior stage, he might not have much support in the business community.
Those leaders are advocating for the state to remain open but to do so safely, meaning individuals need to be wearing masks and social distancing.
"It's not just about what the capacity mandates are," Indy Chamber Chief Policy Officer Mark Fisher said. "It's about whether customers and the general public feel safe."
Even if the state remains in Stage 5, more businesses—especially restaurants—are still expected to permanently close due to decreased business.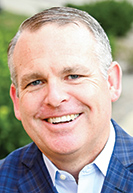 According to a survey from the Indiana Restaurant and Lodging Association, 41% of restaurants anticipate shutting down within six months.
"That's under current business conditions," said Patrick Tamm, the association's president and CEO. "From an economic standpoint, [the pandemic] has been an absolutely catastrophic event."
Tamm said the number of closures will "skyrocket" if more restrictions are imposed.
"You can't survive on carryout and delivery," he said.
Kevin Brinegar, president and CEO of the Indiana Chamber of Commerce, said if contact tracing isn't showing outbreaks at businesses, it doesn't make sense to limit capacity in those places.
"Businesses want to be open, but obviously they want to keep their workers and customers safe," Brinegar said in an email. "What is the state's contact tracing telling us? Is much or a portion of this surge happening due to private gatherings? If it is, then additional business precautions or reimposing business-capacity limits wouldn't be the answer or certainly not solve everything."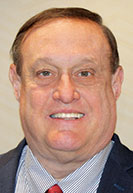 Holcomb seems unlikely to reimpose a statewide shutdown, saying a targeted strategy is more effective than a blanketed one.
"The shutting-down approach is missing the point," he said during his Oct. 14 press briefing.
Fisher said he thinks any future restrictions would be targeted geographically and by industry.
"I wouldn't see us going to a general lockdown again," he said.
Dion said it's possible Holcomb will reimpose some restrictions after Election Day, if he secures a second term.
"That sounds cynical, but everybody would like to have the election in the rearview mirror," he said.•
Please enable JavaScript to view this content.