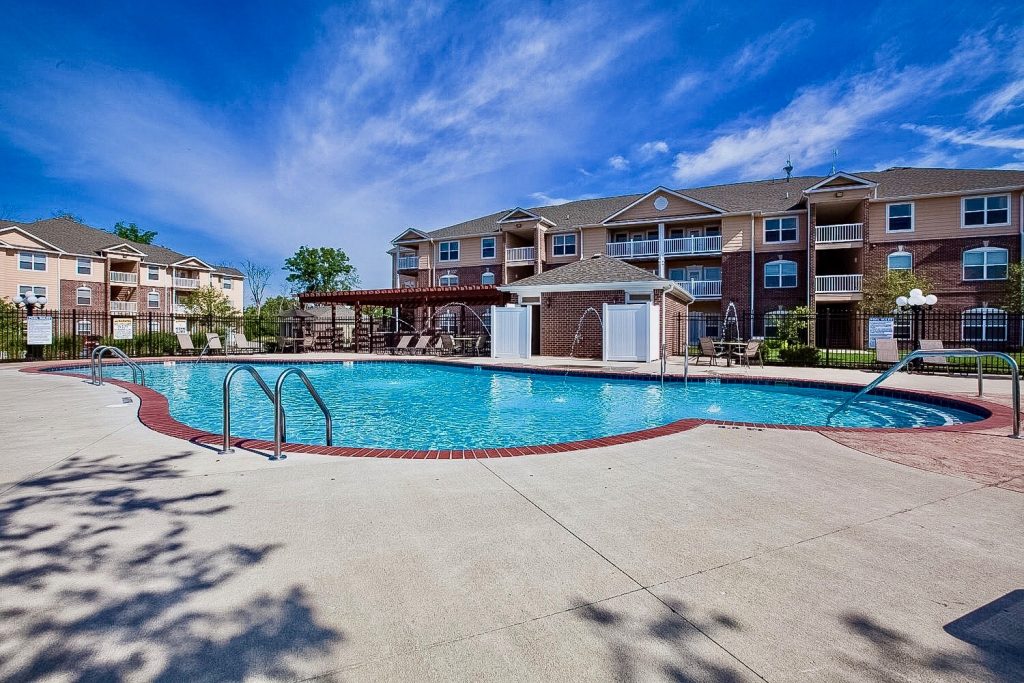 One of the largest apartment complexes in Greenwood has been sold to an out-of-state group for nearly $40 million.
Copper Chase at Stones Crossing, 2345 Thorium Drive, was sold June 18 for $39.5 million by longtime owner Herman & Kittle Properties Inc., a local development and management company.
The property was purchased by Copper Chase Apartments LLC. Public records show the limited-liability company is connected to Legacy Real Estate Development, which owns at least eight investment properties in four other states—Illinois, Georgia, Texas and Wisconsin.
Legacy principal Rod S. Engel confirmed Thursday that his company was involved in the deal, noting it was a partnership of multiple investors. He declined to provide additional details.
The 296-unit Copper Chase complex, built in 2010, received nearly 20 offers, including several from companies looking to make their first foray into the Indianapolis multifamily housing market, said Steve LaMotte Jr., a broker with Los Angeles-based CBRE's Indianapolis office.
The property sits on 30 acres just east of State Road 135, about four miles southwest of downtown Greenwood. It includes 13 apartment buildings and several auxiliary buildings with amenities and garages.
CBRE's LaMotte and Dane Wilson represented Herman & Kittle in the sale.
The pitch for the property included a "value-add strategy" according to CBRE, which mean the buyer is planning improvement. The complex already includes a large assortment of amenities. Among them is a resort-style pool, a business and study center, a car care center, a grilling pavilion and a cafe.
Rents for Copper Chase range from $826 to $1,480 per month for units with one to three bedrooms and one or two bathrooms.
Please enable JavaScript to view this content.