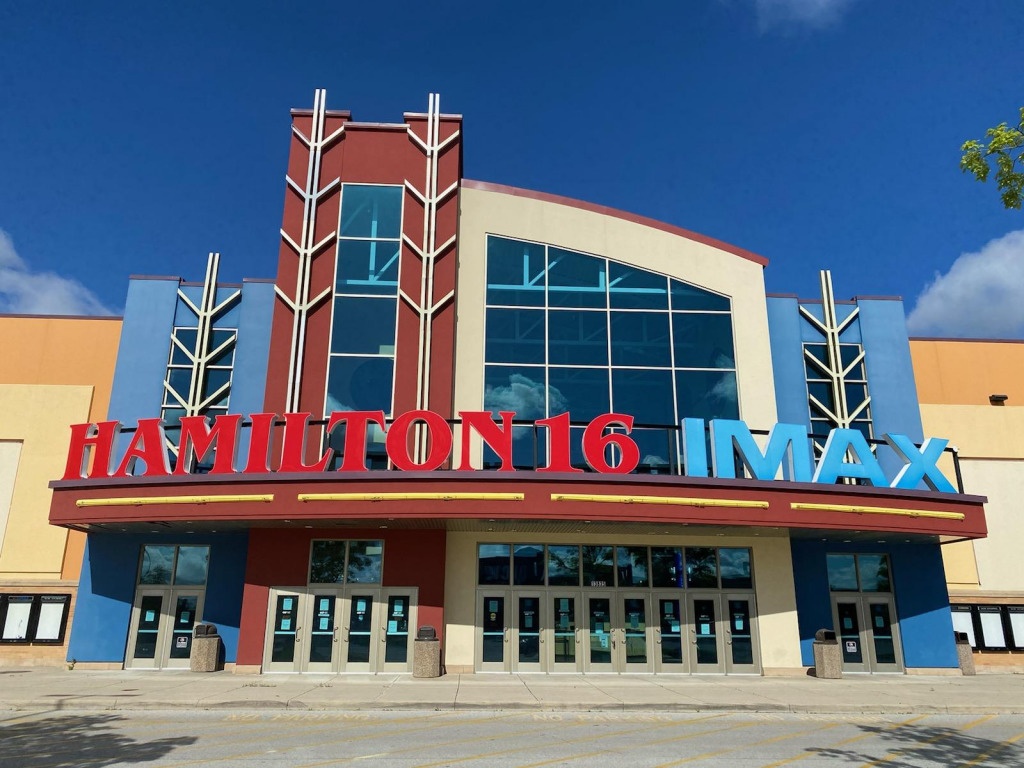 The Hamilton 16 movie theater at Noblesville's Hamilton Town Center is set to reopen this summer as a luxury theater under a new operator.
Troy, Michigan-based Emagine Entertainment confirmed to IBJ that it has signed a lease for the Noblesville theater and plans to reopen it "by July 1."
The company declined to give more details about the Noblesville site, but on its website Emagine describes itself as an owner and operator of luxury theaters with 23 theaters in Michigan, Illinois, Minnesota and Wisconsin.
"Emagine's luxury experience incorporates not only reclining chairs but also gourmet snacks, reserved seating, in-seat service and other upscale amenities such as valet parking," the website says. All Emagine theaters also offer beer, wine and cocktails.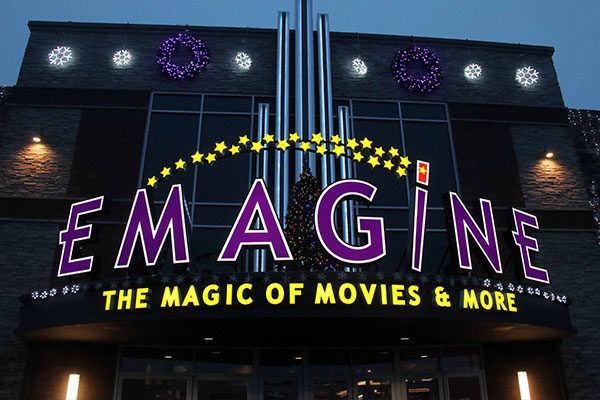 According to a report in the Times of Northwest Indiana, Emagine also plans to reopen a 16-screen theater in Portage this summer. That facility, which like Noblesville has 16 screens and an IMAX theater, will include heated recliner seating; a full bar; in-seat drink delivery service; and food offerings including cooked-to-order pizzas along with quesadillas, hot dogs and four flavors of popcorn, the Times of Northwest Indiana reported.
The Noblesville theater's previous operator, Kentwood, Michigan-based Goodrich Quality Theaters Inc., filed for bankruptcy in February 2020.
According to a Crain's Detroit report from December, Emagine had tried unsuccessfully to acquire Goodrich. Then, in September, Emagine signed a 20-year lease with Dallas-based real estate investment trust Spirit Realty Capital Trust for four former Goodrich theaters: Portage and Noblesville, along with Saginaw, Michigan and the Chicago suburb of Batavia, Illinois, the Crain's story said.
At the time of its bankruptcy filing, Goodrich had a total of 31 theaters in Michigan, Indiana, Illinois and Missouri. In addition to the Portage and Noblesville sites, Goodrich also had seven other Indiana theaters, including locations in Lebanon and Brownsburg.
Goodrich's successor, GQT Movies, formed in July and now operates 22 of the former Goodrich theaters, including the Lebanon and Brownsburg locations.
GQT positions itself as a low-price theater. Its Brownsburg ticket prices, for instance, are $8.50 for evening shows, $7 for matinees and $6 for morning shows. The theater also runs $5 specials for all showings on Mondays and Tuesdays.
The Lebanon theater is currently open from Friday to Sunday only while the facility undergoes maintenance and repairs.
Please enable JavaScript to view this content.