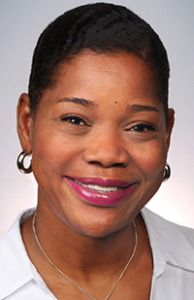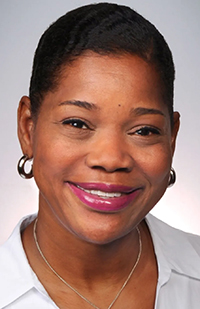 Hope Hampton has defeated Kristen Phair in the race to represent District 3 on the Indianapolis Public Schools board, after receiving backing from education groups with well-funded political action committees.
In unofficial results as of 11:47 p.m. Tuesday, with nearly 99% of the 185 vote centers reporting, Hampton had 55.3% of the vote with 8,358 votes. Her opponent Phair had 44.7% of the vote with 6,748 votes. Polls closed at 6 p.m.
Hampton, a small business owner who previously worked as a dean and school counselor, has received endorsements and significant campaign donations from the charter-friendly groups Stand for Children Indiana and RISE Indy and their affiliated political action committees.
She significantly outraised Phair with about $85,100 collected since Aug. 18, the majority of which came from PACs for both groups and the Indiana Chamber Business Advocacy Committee.
Phair, meanwhile, raised about $12,600 and received an endorsement from the Indianapolis Education Association in October.
In a statement late Tuesday, Hampton thanked her son—a student at Shortridge High School—for canvassing with her.
"I am humbled and honored by the amount of voters that came out and voted for me today. For me, this entire campaign was about the families that IPS serves," Hampton said, adding, "I'm excited to serve on the IPS board and continue to support the communities and families across Indianapolis."
District 3 encompasses about a dozen schools, including two Center for Inquiry schools, the district's two Butler lab schools, James Whitcomb Riley School 43, and Shortridge High School.
The district also includes diverse neighborhoods in the core of Indianapolis, from Meridian-Kessler to part of Martindale-Brightwood.
If she wins a seat on the board, Hampton could help oversee the rollout of the district's Rebuilding Stronger proposal, which the current board will consider for a vote on Nov. 17.
The plan is a major shakeup of IPS as it grapples with a decline in enrollment and future financial instability—the latest version proposes closing six schools and reconfiguring grades throughout the district to help schools run more efficiently. It also seeks to bring specialized academic programs to more students of color.
Phair said in a statement Wednesday morning that she is proud of how hard her team worked on her campaign.
"I'm looking forward to how our new board members will work in partnership with the communities, families, and teachers of IPS to provide high quality education for our students," she said.
The two other races for IPS school board had one candidate each.
Nicole Carey was the unopposed candidate for District 5, which includes the neighborhood of Riverside and parts of Fall Creek Place and the Old Northside. Angelia Moore was the sole contender for one of two at-large seats.
In a statement Tuesday night, Carey said her unopposed race gave her the opportunity to have "rich conversations" with teachers, students, and families.
"We are in a moment of great transition for the district, and I am now imbued with a deep sense of responsibility for what it will mean to serve this community," Carey said. "I'm looking forward to January with a strong commitment to working for equitable, quality public schools for every student in our district."
Moore said in a statement that she had enjoyed getting to know families and educators as part of her campaign.
"We have some huge issues on the horizon, and I know that the upcoming four years will be faced with different challenges and decisions," Moore said. "However, no matter what I'll make myself accessible and will make every decision with a students-first effort."
District 5 commissioner Taria Slack and at-large commissioner Susan Collins both chose not to seek reelection after one term.
Chalkbeat is a not-for-profit news site covering educational change in public schools.
Please enable JavaScript to view this content.