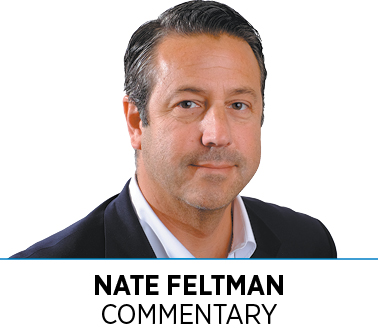 When you think of former Gov. Mitch Daniels, what comes to mind?
For some, it might be fiscal responsibility. Mitch inherited a state operating in the red and, by the time he left office, Indiana had a $2 billion surplus and a Triple-A credit rating. Mitch focused first on cutting unnecessary costs and then cut taxes.
Maybe his jobs record comes to mind. Under Mitch's leadership, the Indiana Economic Development Corp. was established to replace the Department of Commerce. Under the more-nimble IEDC, companies like Honda, Nestle, Rolls-Royce, Toyota, Roche, Cummins, Amazon and Corteva chose Indiana for new, job-creating investments.
Or perhaps it's infrastructure. A drive from Indy to South Bend or Evansville to Indy will remind you of the genius idea of leasing the Indiana Toll Road and how that single $4.5 billion move has brought more economic opportunities and efficiency to the Crossroads of America.
Maybe you think of inclusivity. Mitch's policies and priorities were always designed to ensure that all Hoosiers could benefit and participate, especially the least fortunate among us.
The first thought that comes to my mind is bold leadership. Bold leadership means taking risks and not letting the naysayers slow you down. It means surrounding yourself with great people and allowing them to do their jobs, understanding that mistakes will be made. Bold leadership is inspiring those around you to seek greatness and never take your foot off the gas until the checkered flag waves. Mitch inspired all Hoosiers to aim higher, and in doing so, made Indiana less risk-averse and the envy of our neighbors.
But given the state of our politics, how do we identify the next generation of leaders to continue Indiana's positive momentum? As Gov. Eric Holcomb said in his State of the State address, how do we ensure all Hoosiers—no matter their background or age or whom they love or whether they grew up here or arrived last week—have equal opportunity to go as far as they wish?
The Mitch Daniels Leadership Foundation was established to identify and enable the next generation of leaders. Bill Oesterle (former Angie's List CEO and Mitch's first campaign manager), Pat Miller and Mickey Maurer (former secretaries of commerce), Harry Gonso (Mitch's first chief of staff), Bruce White (former IEDC board member) and others formed MDLF to promote his legacy of bold, courageous leadership and to encourage the next generation of Indiana leaders to always aim higher.
The foundation primarily accomplishes this mission through its fellowship program. Fellows are selected from around the state to complete a year-long educational program that provides them access to innovative leaders, important organizations and resources. They learn about the successes of the past and the opportunities and challenges of the future. What separates MDLF from other leadership programs is the requirement that fellows formulate an initiative that could measurably improve life in Indiana. The foundation board (which I am on) may use ideas from the fellows' proposals to launch projects within MDLF or under independent organizations.
Fellows come from all over the state—from not-for-profits, private and public companies, and government. They are selected based on their demonstration of leadership potential. MDLF is nonpartisan and seeks to promote good ideas and smart people with diverse perspectives.
If you know someone who has the potential to be Indiana's next bold and courageous Mitch Daniels, have him or her apply for the fellows program at MDLFIndiana.org by March 15.•
__________
Feltman, an attorney and former secretary of commerce, is a shareholder in IBJ Corp. To comment, send email to nfeltman@ibj.com.
Please enable JavaScript to view this content.