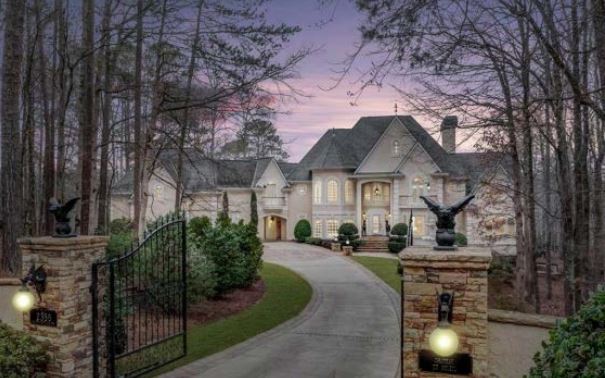 Westfield-based Henke Development Group LLC plans to begin construction later this year on a 321-acre private lake community located in a rural area on the north side of Zionsville.
Promontory of Zionsville would include 80 homes ranging in cost from $1.5 million to $4 million, according to Brad Henke, who handles development and brokerage for Henke Development.
A 35-acre lake will be the focal point of the project, which also will include equestrian fields, stables, walking paths and open space.
"[The lake is] really neat," Henke told IBJ. "It's extremely rare for the area. It's even 40-feet deep with really irregular shorelines and a lot of woods and topography to it."
The Zionsville Town Council on Monday night unanimously approved rezoning the land from agricultural to the Promontory Planned Use Development.
Henke told IBJ that he didn't yet have an estimate of the total cost for developing Promontory.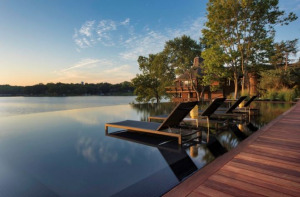 The development is located in an area bounded to the west by U.S. 421, the east by County Road 1000 East and the north by County Road 200 North.
Henke compared the project to Henke Development's Holliday Farms, a 600-acre golf community west of Michigan Road, between Willow Road and 146th Street in Zionsville. Led by Brad's father Steve Henke, the development company last year announced plans for a 79,000-square-foot clubhouse at Holliday Farms.
Single-family homes at Promontory of Zionsville would be set back 150 to 200 feet from the lake on 2- to 3-acre lots. The only house currently on the property would be renovated into a community meeting space.
Henke said three families have owned the land over the years.
"We're drawn to such a unique amenity like [the lake]," Henke said. "We like to try and do developments that attract people like that."
A resident to the south of Promontory of Zionsville requested a right-to-farm requirement so future residents would acknowledge the agricultural uses in the surrounding vicinity.
Promontory of Zionsville is at least the second proposed high-end residential development on the north side of the Indy area this year that would include an equestrian element.
Westfield-based H&H Stables LLC presented a plan last month to the Westfield City Council for a 69-acre equestrian exhibition center and housing community near Little Eagle Creek.
Please enable JavaScript to view this content.