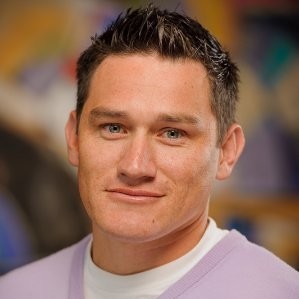 Local venture studio High Alpha is not letting the pandemic slow it down.
High Alpha on Tuesday announced the launch of its eighth company this year and its 20th since its founding in 2015.
Shaker, which comes out of the gates with four full-time employees, provides real estate teams with software that's intended to better engage clients and streamline the property sales transaction process. The business is headquartered at High Alpha's Bottleworks office in downtown Indianapolis
Shaker is led by co-founder and chief executive Chris Lucas, a marketing and startup veteran who joined High Alpha as an entrepreneur in residence in 2019. He previously led marketing and business development at Fishers-based tech firm Formstack, North Carolina-based SignUpGenius and Indianapolis-based marketing firm Blastmedia.
The co-founding team also is comprised of former Formstack colleagues and software veterans Ashley Walsh and Michael Mattax. Formstack is a tech firm that helps customers build online forms and automate workflow.
The Shaker team is currently hiring for a handful of positions and plans to grow significantly in 2021, company officials told IBJ.
While the company doesn't have any immediate plans to raise capital, company officials said that will likely change in 2021.
Lucas thinks Shaker's software fills a significant void in the real estate industry.
Since launching its private beta earlier this year, Shaker is already working with real estate teams at Coldwell Banker, Re/Max and Berkshire Hathaway.
"Even in today's highly digital world, real estate software, and especially software built for teams, is still antiquated and clunky," Lucas said in a written statement. "We set out to provide a full transaction and client management platform that competes with the best services across other industries."
Real estate teams have a more complex transaction experience, oftentimes, involving three or more people. Creating a system that works across a team and brings in the client, vendors and others allows teams to close more deals and increase client experience, thus creating a better referral network, Lucas said.
"In 2020, clients buying and selling homes are demanding fully digital experiences, and Shaker is purpose-built to deliver," High Alpha Partner Mike Fitzgerald said in written comments. "They're entering the market in the midst of this shift and have created the first platform to incorporate clients directly in the process and improve the experience for agents and teams."
Please enable JavaScript to view this content.