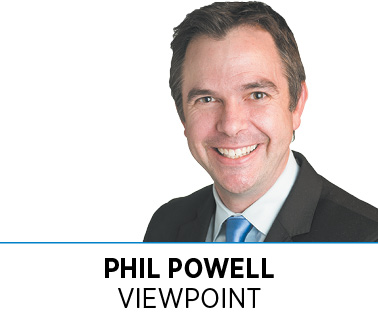 Everyone in Indianapolis is rightfully obsessed with talent. A better talent base is one reason Durham, North Carolina, recently beat Indianapolis in winning Eli Lilly and Co.'s newest manufacturing facility.
In an article following Amazon's HQ2 announcement that it wouldn't be coming to Indy, IBJ reporter Anthony Schoettle classified the city's talent pool, especially in technology, as "still far below the major-league level."
Despite central Indiana's reputation as a great place to do business, data from Harvard Business School's U.S. Cluster Mapping Project confirms "minor-league status" for the Indianapolis talent base. Among metropolitan areas, Indianapolis ranks within the worst quintile in wage growth, poverty growth and venture capital investment. Only a third of regional economic activity occurs in tradeable industries. These are industries in Indianapolis like logistics, high tech, health sciences and advanced manufacturing that drive regional prosperity because they export goods and services to other regions.
But it doesn't have to stay that way. And there's a lot of work going on to make sure it doesn't.
Organizations like the Indy Chamber and TechPoint aggressively sell Indianapolis to young, skilled workers. Ongoing initiatives from Gov. Eric Holcomb and Mayor Joe Hogsett boldly focus on talent. Solutions, though, must survive promotional campaigns and the term of any governor or mayor.
Higher education plays a critical role in upgrading the quality of Indianapolis talent. Advances in technology, automation and business complexity mean the region must lean on colleges and universities to generate more graduates. Ascend Indiana predicts an 8% rise in demand for bachelor's-degreed workers in Indiana by 2028. The Western Interstate Commission for Higher Education, though, projects a 9% fall in annual Indiana high school graduates by 2028 due to lower birth rates. Fulfillment of demand will be a challenge.
The data is clear. For Indianapolis talent to enjoy "major-league" status, a larger share of workers must have a college degree. If Indianapolis aspires to match Minneapolis—the Midwest's most dynamic economy—the current 32% should track to 40%.
Higher education can upgrade the regional talent pipeline in three important ways:
First, as anchor institutions, colleges and universities can lead with a long-term vision of how degree programs can align with regional economic needs. They have the scale and expertise to not only generate graduates that feed the pipeline, but also to convene regional planning conversations that build goodwill and cooperation among businesses, not-for-profits and government agencies.
Second, institutions of higher education can better collaborate with public school systems to improve curricula, train faculty and help middle and high school students envision a career path for themselves. Preparing students for professional and academic success before they arrive on campus increases graduation rates and the rate of return on a bachelor's degree.
Third, college and university campuses must prepare themselves for a larger share of first-generation students. This means offering innovative programs that help such students overcome social and economic barriers to success. These include scholarships, work-and-learn arrangements, enhanced career services support and campus environments that are more inclusive.
A focus by colleges and universities on these goals can position higher education as a leader that makes Indianapolis globally competitive and a destination region for companies and skilled talent.•
__________
Powell is associate dean of academic programs at Indiana University Kelley School of Business at IUPUI.
Please enable JavaScript to view this content.