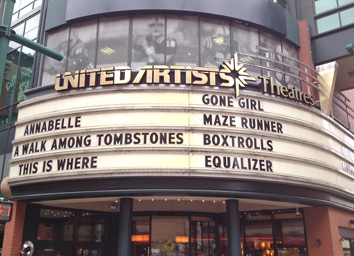 Mayor Joe Hogsett and the Marion County Public Health Department on Monday issued a series of orders prohibiting all gatherings of 50 or more people and extending closures in Marion County to entertainment venues, gyms and fitness facilities, as well as restaurants and bars.
Hogsett also issued an executive order declaring a local disaster emergency in Marion County and issuing a watch-level travel advisory, which advises against travel except when essential, such as travel to and from work, in emergency situations or to pick up groceries or prescriptions. The order will be in effect for at least seven days, and Hogsett plans to seek permission from the Indianapolis City-County Council on Monday night to extend the order to April 5.
Grocery stores and cafeterias within hospitals and nursing homes will remain open. The Marion County restrictions are stricter than those of the state.
The announcement comes after Gov. Eric Holcomb directed restaurants, bars and nightclubs across the state to close—except for delivery and carryout—as soon as possible through the end of March.
"These new restrictions come at a heavy cost for our community, but guidance from public health experts makes clear they are necessary to reduce the spread of the coronavirus," Hogsett said in written comments. "As we work to put in place protections for affected businesses and employees at a local level, I urge our partners at the state and federal level to continue to move swiftly to enact unemployment policies and small-business-assistance programs that can provide immediate assistance to Indianapolis residents."
In Marion County, bars and nightclubs that do not serve food, movie theaters and entertainment venues, and gyms and fitness facilities must close to the public as soon as possible—but no later than 8 a.m. Tuesday.
Additionally, by 8 a.m. Tuesday, restaurants are prohibited from serving food to dine-in customers; gatherings of more than 50 people must be canceled or postponed (this does not apply to schools, universities or businesses); houses of worship are urged to limit large gatherings; and residents should adhere to the watch-level travel advisory.
"It is imperative that we work together as a community to prevent the spread of COVID-19 and keep our neighbors safe. The restrictions I am ordering today follow the efforts cities around the world have taken to ensure adequate social distancing that curbs the impact of this virus in their communities – efforts that are proving effective," Marion County Health Department Director Dr. Virginia Caine said in written comments.
"The Marion County Public Health Department remains dedicated to providing timely and accurate information to our community and taking the unprecedented steps that are necessary during this crisis. It is critical that residents practice social distancing, take care of vulnerable neighbors, and wash hands frequently."
Please enable JavaScript to view this content.