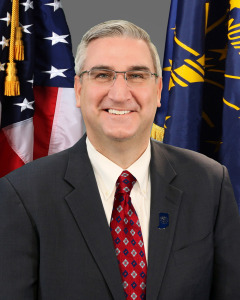 Indiana Gov. Eric Holcomb and Secretary of Commerce Brad Chambers will lead an economic development trip to Sweden, the United Kingdom and Monaco at the end of this month to bolster strategic relationships and highlight the state's industries.
The governor's office announced Friday that Holcomb, Chambers, First Lady Janet Holcomb and IEDC senior staff will depart for Sweden on April 24 and end the trip in Monaco, returning to Indiana May 1.
Holcomb and Chambers said they plan to host key business prospects and showcase Indiana's connections "to motorsports and emerging technologies including electric vehicles, batteries and clean energy," the governor's office said in a news release. Europe is one of Indiana's largest regions for foreign direct investment and trade ties, with more than 550 European-owned businesses in the state.
Also, following the IEDC's recently announced partnership with Avalanche Andretti, the trip will conclude with the Formula E World Championship race in Monaco. At the race, the IEDC will visit with prospects in international markets and discuss electric vehicle business opportunities.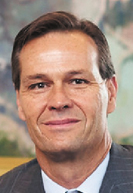 The IEDC said Sweden is a prime prospect for companies in key sectors, including electric vehicles and tech, with a thriving entrepreneurship ecosystem. In Stockholm, Holcomb and  Chambers will meet with executives from Saab, a Sweden-based global aerospace and defense company. In October, the company opened a new advanced manufacturing and production facility in West Lafayette.
On April 26-28 in London, Holcomb and Chambers will meet with government officials, including Penny Mordaunt, United Kingdom minister of state at the Department for International Trade, and Greg Hands, UK minister of state for business, energy and clean growth.
In Bristol on April 28,  they will meet with leaders from Rolls-Royce, which employs approximately 3,300 in Indiana, to discuss technology, sustainability and clean energy. And on April 30, they will meet with Prince Albert II of Monaco before the Formula E race.
The venture will be Holcomb's 11th international economic development trip as governor and the third international trip with the IEDC for Chambers. The last trip was at the end of March, where Holcomb and Chambers traveled to Slovakia and Israel. The cost of the trip is being paid through private donations to the Indiana Economic Development Foundation.
Please enable JavaScript to view this content.