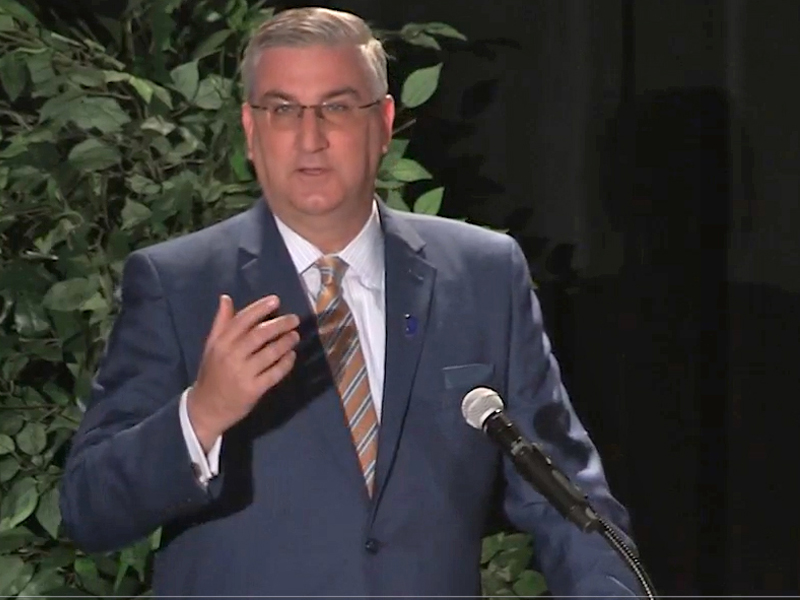 Gov. Eric Holcomb is preparing to make his first trade trip to China, part of a sweep through Asia planned for this fall.
The visit to China comes at a time tensions have escalated between the two nations over tariffs and other fair-trade issues.
A delegation led by Holcomb will visit Japan and South Korea from Sept. 4 to Sept. 10 and China and India from Sept. 22 to Oct. 5.
Holcomb will conclude the second trip by joining the Indiana Pacers in Mumbai for the NBA's inaugural games in India on Oct. 4 and 5.
The Indiana Economic Development Corp. said the trips are aimed at supporting the state's increasingly global economy, strengthening partnerships and creating connections across business, culture, education, government and sports.
More than 1,000 foreign-owned companies operate in Indiana.
"Markets are more connected now than ever before, and we're proud to support a growing global dynamic economy in Indiana," Holcomb said in a statement.
Holcomb and Indiana Secretary of Commerce Jim Schellinger will be joined by a delegation of Hoosier business, government and economic development officials on both trips.
Those scheduled to attend at least part of the trip to Japan and South Korea include STAR Financial Bank Chief Operating Officer and IEDC board member Kristin Marcuccilli, Westfield Mayor Andy Cook, Gregory & Appel Executive Director Rick Pease.
The IEDC says it will provide details on the China delegation at a later date. It said the costs of the delegations will be funded through private donations to the Indiana Economic Development Foundation.
The visits to Japan and India will be Holcomb's second as governor. The visits to South Korea and China will be Holcomb's first.
Please enable JavaScript to view this content.