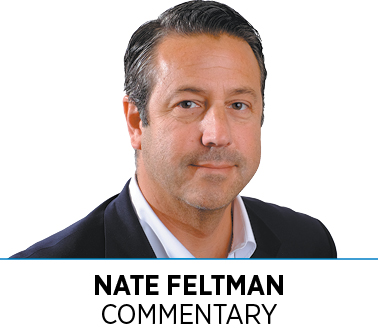 Indiana's population grew by 4.7%, or by just more than 300,000 residents, from 2010 to 2020, according to recently released Census data. That bested all of our surrounding states.
However, when compared to the national population growth rate of 7.4% during the same period, Indiana's performance is lacking. Florida added more residents in the last 12 months than Indiana did in the last 10 years.
Population growth matters. Those states with faster growing populations generally have better performing economies.
States boasting strong population growth like Arizona, Florida, Idaho, Texas and Utah also lead in GDP growth and job growth, low unemployment and a lower poverty rate.
Stronger state economies produce more opportunities for upward mobility and eventually above-average wage growth for its residents.
The Midwest is growing more slowly than southern and western states. We should strive to join the pack that is experiencing double-digit growth rates. Accomplishing this goal will take both public- and private-sector leadership, resources and bold action aimed at retaining talented Hoosiers and attracting new ones.
On the resources front, Indiana is well positioned. Gov. Eric Holcomb has continued the strong fiscal management of state finances that began under former Gov. Mitch Daniels. Today, Indiana sits on nearly $2 billion in reserves and enjoys a triple A credit rating.
That allowed Holcomb to advocate for a potentially game-changing initiative in his State of the State address earlier this year.
He proposed, and the Legislature approved, the $500 million Indiana Regional Economic Acceleration and Development Initiative, called READI. The program encourages counties, cities and towns to develop regional initiatives that focus on talent retention and attraction, as well as economic growth.
Plans must include local 4-to-1 matches from public, private and philanthropic sources—meaning investments spurred by READI could exceed $2 billion.
Eligible projects include infrastructure improvements, revitalization of blighted or vacant properties, and cultural amenities. In other words, READI could spur place-making initiatives that enhance the quality of life for current residents and assist in the attraction of new residents.
The READI program also allows communities to develop targeted talent retention and attraction initiatives. In kicking off the program, Holcomb emphasized that population growth is a key objective of the program, saying: "Indiana is uniquely positioned to make transformational investments in our communities that will catalyze economic and population growth for years to come."
The Indiana Economic Development Corp., the state's lead economic development agency, is charged with executing the details of the READI program. Later this year, the IEDC will review regional applications and then at year-end, make final funding decisions.
The governor's recent appointment of Brad Chambers, CEO of Buckingham Cos., as Indiana secretary of commerce and CEO of the IEDC is timely.
Chamber's development experience is necessary and will be a beneficial asset in making READI funding decisions. Ensuring that $500 million in Hoosier taxpayer dollars are wisely invested across the state in a manner that will lead to population and economic growth is a big job and the stakes are high.
Holcomb's bold statewide plan is an important first step in an effort to join the ranks of fast-growing states. Now business, government and not-for-profit leaders across the state must work together and think boldly for Indiana's future.•
__________
Feltman is CEO of IBJ Media. To comment, email nfeltman@ibj.com.
Please enable JavaScript to view this content.