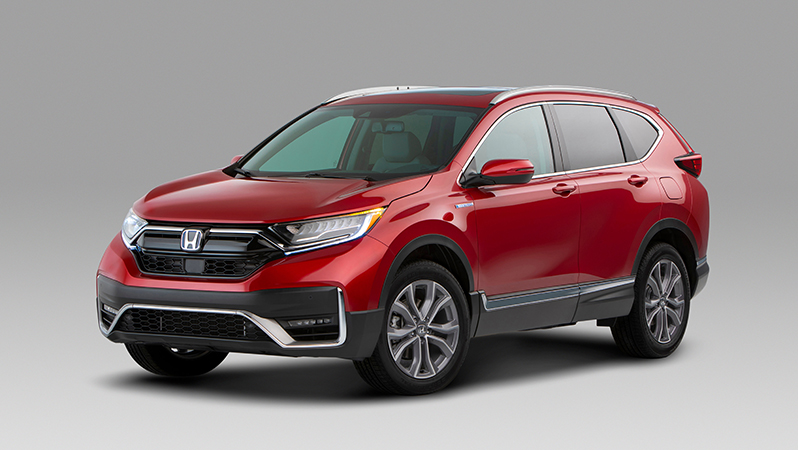 Honda announced Wednesday that it will spend $4.2 million at its Greenburg plant to create a production line to build a new crossover hybrid vehicle.
The additional production will mean 34 new jobs at the Greensburg plant, the company said.
The CR-V Hybrid will be introduced in early 2020 and will be the company's first electrified sport-utility vehicle in the United States. It is part of Honda's larger plan to apply its two-motor, hybrid-electric system to all of its core U.S. models in the coming years.
The company also said it will also upgrade its traditional CR-V, which is also built in Greensburg. Honda said the redesigned vehicle will include bolder front and rear styling, redesigned wheels and standard driver-assistive technology, which had previously been available only on more expensive trims.
The restyled CR-V will go on sale at dealerships this fall; the hybrid model will be available at dealerships in early 2020.
The Greensburg plant, which opened in 2008 and employs about 2,500 people, also makes the Insight hybrid sedan and the Civic.
Honda said its Russells Point, Ohio, plant will manufacture the CR-V Hybrid's two-motor power unit, and the company's Anna, Ohio, engine plant will produce the 2.0-liter 4-cylinder engine for the traditional model.
"The CR-V Hybrid also signifies our direction to bring Honda hybrid-electric technology to all core models and to invest in the production of electrified vehicles in America," said Henio Arcangeli, Jr., senior vice president of Automobile Sales at American Honda Motor Co. Inc.,
Honda has said it wants two-thirds of its global auto sales to come from electrified vehicles by 2030. U.S. sales of electrified Honda vehicles are projected to grow for the third consecutive year.
The company said that during the first eight months of 2019, sales of Accord Hybrid, Insight and Clarity have reached 42,270 combined sales. The company is projecting a year-over-year gain in electrified-vehicle sales of nearly 68%. Honda's electrified vehicle sales nearly doubled in 2018 over the previous year.
Please enable JavaScript to view this content.