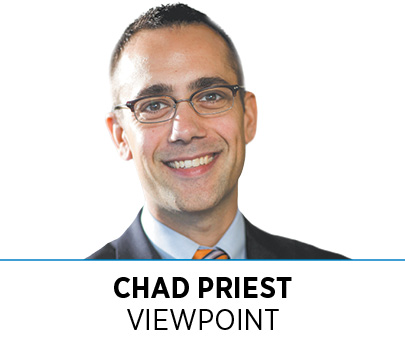 The CDC and the World Health Organization have warned that the upcoming influenza season could be severe, and that its arrival during the COVID-19 pandemic could lead to increased sickness and death.
Thankfully, we have two powerful tools at our disposal to reduce the burden of the upcoming flu season and lower the number of people in our community who get ill: (1) Careful adherence to the precautions we are already taking to combat COVID-19 (physical distancing, not being around others when ill, wearing face coverings and scrupulous hand washing) and (2) the seasonal influenza vaccine. The flu vaccine is widely available in our community at low or no cost to recipients.
Seasonal flu vaccine effectiveness varies depending on how well-matched the vaccine is to current strains circulating in the community and the pre-existing health of vaccine recipients. But we know the flu vaccine can help keep people from getting sick from the flu, can reduce the risk of hospitalization and can protect vulnerable individuals such as children, pregnant women and the elderly. Even in cases where people still contract the flu, the flu vaccine may lessen flu symptoms.
Despite its long record of effectiveness, willingness to receive a flu shot is highly variable. Nationwide, year over year, vaccination rates among adults consistently hover around 45%, far below the nationwide target of 70%.
That number is even lower in Indiana's Black and Latino communities. A recent study suggested that less than 40% of Black adults in the Midwest indicated a likelihood that they would get a seasonal flu shot. Only about 33% of Latino adults in the United States got flu shots in 2015. These numbers are concerning because Black and Latino communities are already shouldering an unfair burden of COVID-19 illness.
The Indiana Region of the American Red Cross is committed to alleviating human suffering, especially during the pandemic. That is why we are partnering with a broad array of social service organizations and community partners to promote seasonal influenza vaccination across Indiana.
We're also making targeted investments in Indiana neighborhoods at highest risk for co-occurrence of influenza and COVID-19, and where community members have historically been least likely to receive a flu shot. For example, in the Martindale-Brightwood neighborhood, we're partnering with the Indiana Immunization Coalition and neighborhood organizations to establish a flu vaccination clinic that will provide free and low-cost immunizations.
While improved access to vaccination is important, access to these vaccines alone is insufficient to ensure vaccine acceptance. Now more than ever, we need to promote dialogue in our communities about the importance of seasonal flu vaccination for everyone, especially during the pandemic.
We need our entire community, including our business leaders, to join us in the effort to encourage all Hoosiers to get a flu shot. Corporate leaders can help this effort by making it easier for their employees to get their flu shots. Individuals can help, too, by spreading the word about vaccination in your community; getting the flu shot yourself; and encouraging your colleagues, family and friends to do the same.
We've seen through COVID-19 what we already know: Hoosiers know how to stick together when times are tough. We can work together to mitigate the flu this season as well.•
__________
Priest is CEO of the American Red Cross, Indiana Region.
Please enable JavaScript to view this content.