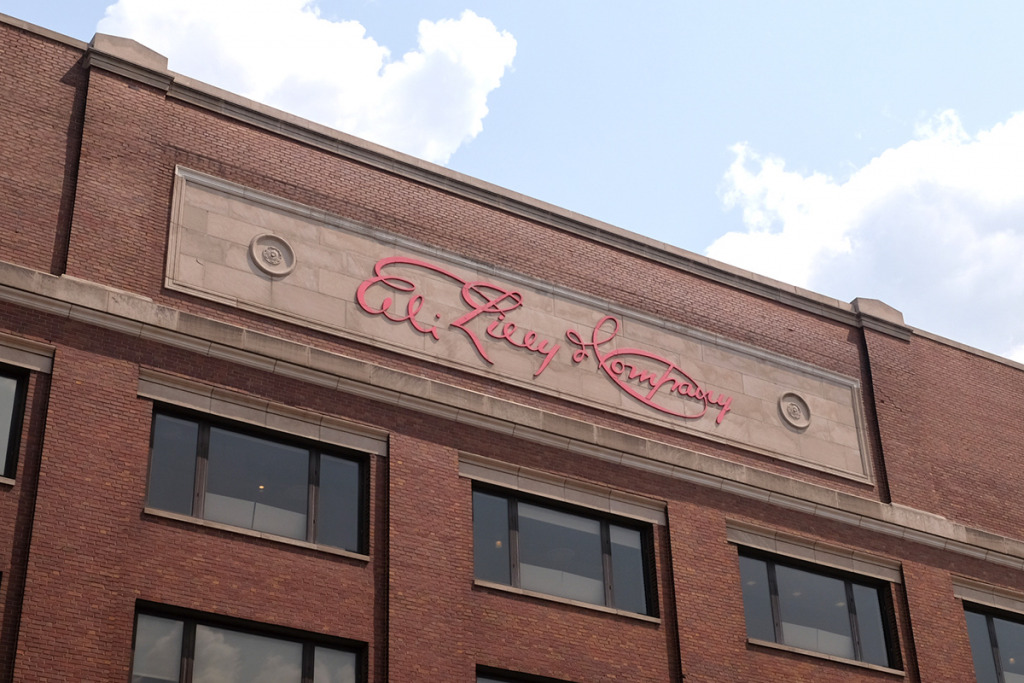 The headlines were full of hope and promise.
Three weeks ago, Eli Lilly and Co. created a national stir when it reported that a new drug for Alzheimer's disease slowed mental decline of patients in a small trial. That represented a potential breakthrough for a disease that afflicts more than 50 million people worldwide. Shares of Lilly jumped 14% on the news. Families of Alzheimer's patients read the news and felt a lift.
But will this Alzheimer's drug finally succeed where so many others have failed?
Lilly has spent three decades and more than $3 billion trying to find a way to treat Alzheimer's disease, only to notch up one expensive failure after another, including three large-scale defeats since 2010.
Other drugmakers, too—from AstraZeneca to Roche—have invested untold hours in trying to untangle one of the toughest mysteries in medicine: How do you treat the sixth-leading cause of death, which robs people of their memories and abilities to do daily tasks, and kills more people every year than breast cancer and prostate cancer combined?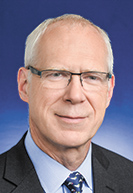 "You look over the landscape of Alzheimer's trials and they're littered with failures," said Dr. Mark Mintun, Lilly's vice president of pain and neurodegeneration. "And several of those happened right here at Lilly."
But these days, the mood is a little lighter at Indianapolis-based Lilly, a company better known for its antidepressants and portfolio of insulins. Researchers believe they are onto something big in Alzheimer's treatment.
The company announced Jan. 11 that an experimental drug called donanemab (rhymes with "banana-mab") slowed decline in cognition and daily function 32% in patients with early symptoms of Alzheimer's disease, compared to a placebo, in a trial of 272 patients.
The drug also cleared large amounts of sticky plaque, known as beta amyloid, from the brain, as measured by imaging. The plaque, which builds up between the nerve cells of the brain, is one of the hallmarks of Alzheimer's disease.
Lilly officials say the results could be a game-changer.
"It's definitely a time of cautious celebration," Mintun said. "We think it's really exciting. And so I don't want to pretend that it's not."
Around the country, some scientists say they share Lilly's view, if the drugmaker can repeat the outcome in a larger study of about 500 Alzheimer's patients now underway.
"It should make everyone very excited," said Dr. Michael Weiner, a leading Alzheimer's researcher at the University of California, San Francisco.
He said Lilly's results strongly support the so-called "amyloid hypothesis," a leading but unproven theory that the best way to attack the disease is to prevent the buildup of beta amyloid or to clear it out of the brain once it appears.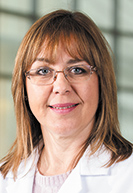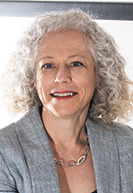 But some researchers were more cautious in their reaction.
"It definitely shows promise and is clearly worth following up, but patients should exercise restraint in responding to this news," said Dr. Andrea Bozoki, professor of cognitive and behavioral neurology at the University of North Carolina. "The next-step study is now recruiting for participants, and obtaining more data is the best way to know whether this is a real breakthrough or another false start."
Dr. Liana Apostolova, professor of Alzheimer's disease research at the Indiana University School of Medicine, said it's difficult to draw conclusions from a small trial. She said the larger trial would definitely show whether Lilly's drug works. "If so, our patients and all of the clinicians diagnosing and treating Alzheimer's disease patients will have much greater hope for defeating this dreadful disease," she said.

Seeking specifics
Part of the reason for the wide range of opinions is that Lilly did not publish its results in a medical journal, so researchers have no way of examining the data. Instead, the drugmaker announced the news in a press release and said it plans to present results of the trial, known as Trailblazer-Alz, on March 13 at the International Conference of Alzheimer's and Parkinson's Diseases.
That left some scientists reading tea leaves in search of answers.
"We don't know exactly what donanemab did in this trial because the results haven't been reported in an adequate manner," said Dr. Lon Schneider, an Alzheimer's researcher at the University of Southern California.
It's not surprising that many in the Alzheimer's research field need to see hard data to be won over. The failure rate of experimental drugs for Alzheimer's is astoundingly high.
From 1998 to 2017, there were 146 unsuccessful attempts to develop medicines to treat and potentially prevent Alzheimer's, according to a report issued in 2018 by Washington, D.C.-based Pharmaceutical Research and Manufacturers of America, an industry trade association.
During the same time, the industry launched only four treatments for the disease. Those treatments only helped manage symptoms; they did nothing to slow progression.
Experimental drugs for neurological diseases, including Alzheimer's, tend to be the most risky and expensive in medicine. According to a 2006 study by the Federal Trade Commission, only 25% of experimental Alzheimer's drugs are likely to be submitted for federal approval, compared with 44% for breast cancer or HIV.
The cost of developing a typical Alzheimer's drug is around $5.6 billion, and the process takes 13 years from preclinical studies to regulatory approval, according to the Alzheimer's Association. An estimated cost of cancer treatment development is $793.6 million per drug.
In the meantime, total spending on care for all the people alive in the United States right now who will develop Alzheimer's disease is projected to total $47 trillion over the course of their lives, according to a 2016 report from the Alzheimer's Association.
Annual U.S. spending on Alzheimer's and other dementia care is now in the hundreds of billions of dollars and is expected to reach $1.1 trillion by 2050, according to projections by the Alzheimer's Association, a not-for-profit organization based in Chicago that represents researchers and caregivers.
Merciless disease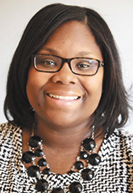 For caregivers of Alzheimer's patients, news that a drugmaker might have a promising treatment is something they have heard too many times to count. Yet some say they never give up hope.
Tiffani McLaurin of Indianapolis grew up watching her grandmother, great-aunt and aunt go through the ravages of decline. At age 5, she began caring for her grandmother, helping with basic daily tasks of washing and eating.
"I was basically watching my grandmother deteriorate," said McLaurin, a recruitment manager for EmployIndy and former volunteer coordinator at Ascension St. Vincent. "It affected me at a very young age."
She has felt so strongly about Alzheimer's care—and possible new treatments—that she became a volunteer community advocate for the Alzheimer's Association in Indianapolis. In that role, she participates in the Walk to End Alzheimer's, an annual fundraiser, and has traveled to Washington, D.C., to urge elected officials to support the cause.
Along the way, she keeps her eyes open for news on clinical trials for new drugs.
"I'm hopeful that, at one point, maybe in my life, there's some preventative measures that Eli Lilly or other pharmaceutical companies can develop to provide comfort for other families," she said, "so they won't have to go through what my family has."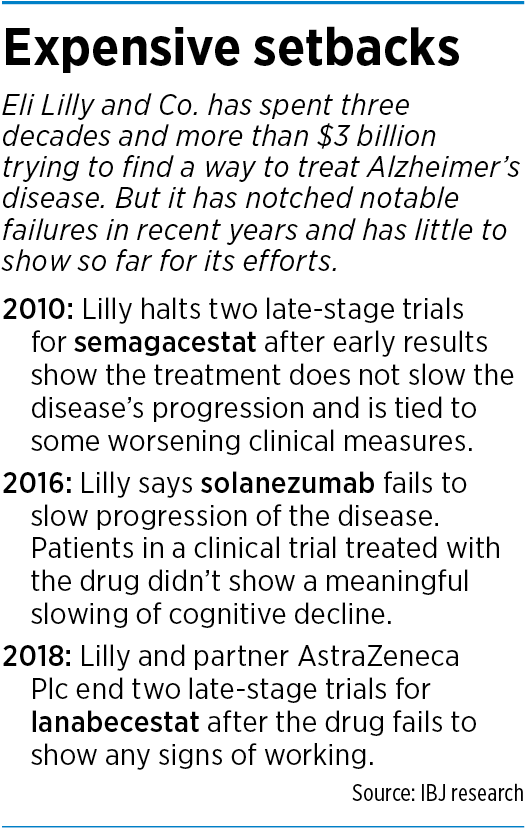 Lilly's odyssey
For Lilly researchers, getting to this place has been a rocky road. Three of the company's most promising treatments over the last decade or so—compounds called semagacestat, solanuzemab and lanabecestat—failed in late-stage development, after an investment of hundreds of millions of dollars.
Through it all, however, Lilly officials have said they plan to press forward. In a 2018 interview with IBJ, Lilly's top research executive, Dr. Dan Skovronsky, vowed to continue, no matter the odds.
"It's hard to imagine an area where there's greater unmet medical need," he said. "It's also hard to imagine an area where Lilly has done more and learned more to differentiate themselves from the rest of the industry. If we quit Alzheimer's, who do we expect to work on it?"
The pressure to deliver has been intense—but so have the resources. The amount of federal funding devoted to Alzheimer's and dementia research now stands at $3 billion a year, a fourfold increase in just the past few years.
The Alzheimer's Association is now funding 590 projects at academic research institutions and specialty biotech companies in 31 countries, representing $208 million.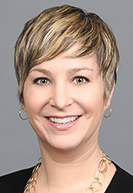 The goal is to find multiple successful treatments because it's unlikely a single drug will be a one-size-fits-all solution, said Rebecca Edelmayer, the association's director of scientific engagement in Chicago.
"We will likely see combination therapy approaches in the future," she said. "This is a complex disease, and it's likely going to require a complex solution that includes both drugs, but also ways to manage risk reduction through lifestyle as well."
One thing 'really, really well'
Lilly is optimistic that donanemab is part of the solution because it attacks plaque in the brain so effectively.
"It does one thing, but it does it really, really well," said Mintun, Lilly's executive overseeing the drug's development.
That one thing, he said, is to go after a very specific, modified form of the protein beta amyloid that is thought to be associated with Alzheimer's disease, called N3pG. Lilly tested it in an early trial of a few hundred patients, and found it to be highly effective.
Lilly designed a trial to give a high enough dose that it would really test the theory that the drug could clear out plaque, he said. It enrolled patients based on brain scans, not symptoms, to find enough who had significant amounts of amyloid, along with the presence of a protein called tau, which shows up in the brain cells as twisted, tangled fibers.
After a careful measurement of all patients, Lilly was able to enroll 272 people with just the right amount of tau and amyloid to conduct what it thought would be a meaningful trial.
During the 76-week trial, Lilly put patients through multiple mental drills and brain scans to see how they were progressing. At the end, it was pleased with what it found: The trial met the primary end point, slowing mental decline and clearing the brain of plaque.
"There's no evidence that we stopped Alzheimer's cold completely," Mintun said. "I mean, it's not zero. We didn't stop it 100%. We slowed it by 32%."
But in the world of Alzheimer's disease research, that could be considered a win.
'Sort of close'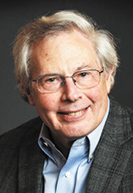 Some Alzheimer's researchers say Lilly could be onto something big, even if it is not totally on the mark.
Dr. Eric Siemers, a former Lilly medical executive who oversaw the semagacestat trials before that drug failed in 2010, said the new trial showed some success but also raised some questions.
"If you've completely removed the plaque, and if the plaque were the thing that was toxic, then you should have stopped progression, not just slowed it down," said Siemers, who retired from Lilly in 2017 and now runs a drug-development consulting firm in Zionsville. "But the trial didn't stop progression. And that may mean that donanemab is sort of close to the right target, but maybe not exactly spot on."
Lilly said it has other drugs in the pipeline, including one that attacks the tau protein, trying to stop it from spreading from one neuron to another.
The drugmaker said that, if its ongoing trial of about 500 patients is successful, it might skip the next stage, the traditional Phase 3 trial, which typically enrolls thousands of patients and costs tens of millions of dollars. Instead, it might ask federal regulators for approval in order to push the drug to market, arguing that the disease is so devastating a drug can't wait.
"Our sense is that, if we have two trials—the one we just finished plus the one that is ongoing—and they both demonstrate statistically significant slowing [of mental decline]," Mintun said, "we will have a compelling case for proving the drug off of just these two trials."•
Please enable JavaScript to view this content.