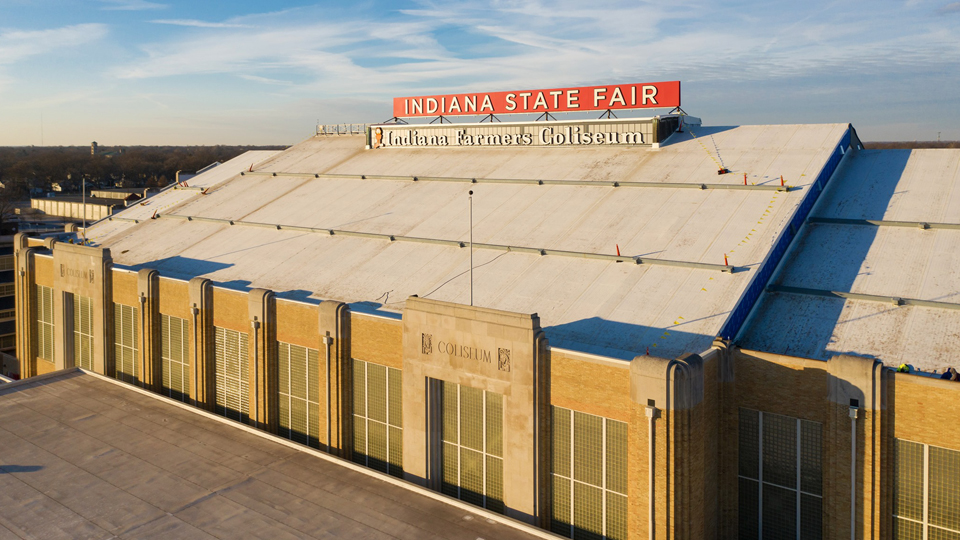 The Indianapolis-based Horizon League announced plans Monday to continue playing its men's and women's basketball championships at the Indiana Farmers Coliseum in Indianapolis through 2026.
The coliseum, located at the Indiana State Fairgrounds, is a 6,800-seat arena that hosts more than 150 events each year. The semifinal and championship games of the tournaments have been held at at the venue since 2020.
The Horizon League has worked to expand activities surrounding the championships such as the Esports Combine, which was held in conjunction with this year's event.
"Our two goals for the men's and women's basketball championships have been to provide an outstanding student-athlete experience and to create a long-term community event that truly adds value to the city of Indianapolis by showcasing exceptional Division I basketball and providing amplifying events like the School Day and International Women's Day Celebration," Horizon League Commissioner Julie Roe Lach, who was recently elected chair of the Indiana Sports Corp. board of directors, said in written comments.
The Horizon League is an 11-school collegiate athletic conference in NCAA Division I. Members including IUPUI and Purdue University Fort Wayne are located around the Great Lakes region.
"We are proud to be the home of the Horizon League Championships in our beloved Indiana Farmers Coliseum and thankful to expand our partnership into the future," said Indiana State Fair Commission Executive Director Cindy Hoye in written remarks. "This treasured venue has hosted more than a century of iconic events for our community and state, and we are thrilled to continue building those traditions with the Horizon League team."
The 2023 semifinal and championship rounds are scheduled for March 6-7. More information can be found here.
Please enable JavaScript to view this content.