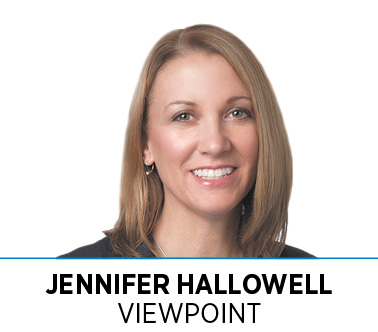 The coronavirus pandemic hit just as election season in America was ramping up, and it's already having a striking impact. Elections in some states, including Indiana, have been postponed; campaign events, debates and other activities are being canceled; and political campaigns are reorienting as we forge ahead through the primary season toward the November general election.
It's too early to predict the full extent and impact of the coronavirus on the 2020 election cycle. It might indefinitely alter how we carry out campaigns and conduct elections going forward. Today's alternative might become tomorrow's norm.
Gov. Eric Holcomb recently announced a bipartisan agreement to move Indiana's primary election to June 2. He also recommended that Indiana's absentee voting rules be suspended to allow all registered Hoosiers to vote by mail.
Let's focus on a few of these changes and trends Hoosiers might expect this campaign season and how to ensure your voice is heard—even if it's from home.
Before Indiana made its decisions, multiple states and territories had already postponed their primary elections, including Ohio, Kentucky, Georgia, Louisiana, Maryland and Puerto Rico. States with later primaries are less impacted.
The November general election date, however, is dictated by federal law. To change it would require legislation passed by Congress and signed by the president. There are also stipulations laid out in the Constitution, including requiring the newly elected Congress to be sworn in on Jan. 3 and the president's term to begin on Jan. 20.
Indiana's election-related deadlines have been pushed back 28 days to correspond to the change in the primary election date. This means the new deadline to register to vote, for example, is May 4. Use this time now to make sure you and your family members are registered to vote at IndianaVoters.IN.Gov.
We're sure to see changes in how we vote, including a spike in remote voting, so it's smart to request an absentee ballot now.
Earlier this month, Indiana GOP Chairman Kyle Hupfer and Indiana Democratic Party Chairman John Zody sent a joint letter to the Indiana Election Commission urging them to ease restrictions on absentee voting and allow any registered voter in Indiana to vote absentee by mail in the upcoming election. The governor echoed this recommendation in his recent announcement.
Until we know more, prepare early to vote absentee by mail and fill out an application now. County clerks will be overwhelmed with applications to mail absentee ballots, so send yours in as soon as possible. You can find information about voting absentee and an absentee ballot application on the Indiana Secretary of State's website.
We'll also see a shift from traditional, in-person campaigning to phone calls and digital outreach.
Traditional campaign events and activities are moving to online, remote formats. Campaigns are now forced to figure out how and if they can raise money without in-person fundraising events.
Plans for connecting with voters door to door, at meet-and-greets and public events are out the window. Campaign advertising budgets have to be reassessed because of the changes to election deadlines and absentee voting.
These are difficult times for campaigns, so please be nice to those friendly volunteers who are calling you at home while you're more worried about how COVID-19 is changing your life. Calling you might be the only way they can reach you. In general, expect more phone calls, texts, mailings and digital advertising this cycle.
As these changes emerge, let's adapt. Engage with candidates and campaigns in innovative ways and take action early to request your absentee ballot.•
__________
Hallowell is president of Hallowell Consulting LLC, a government affairs and communications consulting firm.
Please enable JavaScript to view this content.