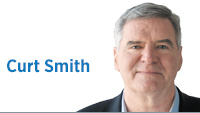 HILTON HEAD ISLAND, S.C.— For four years running, Travel + Leisure magazine has crowned this jewel America's best vacation island. It tops the Florida Keys, California's Catalina, Massachusetts' Nantucket, Michigan's Mackinaw and even Indiana favorites Captiva and Sanibel islands on Florida's Gulf Coast. It wins because it is made for families.
This unique place embodies the spirit of Charles Fraser, who was at least two generations ahead of his peers in the late 1950s when he began imagining and then building this multi-generational, easy-living resort on what was swampy forestland. Fraser's first defining burst of brilliance was preserving the natural flora and fauna, including a now-330-year-old oak tree that in many ways is the focal point of the island today. His second was marketing to extended families, not just parents with children.
"He loved nothing more than to see eight people in a row riding down a bike path," said Gregg Russell, a musical entertainer who has performed under that magical Liberty Oak tree nearly every summer night since 1976, referring to the extended family outings that are Hilton Head mainstays.
"Let's just call him a genius," Russell said of Fraser, a man he came to know well and respect deeply.
In many ways, Russell is the successor to Fraser as the public face of Hilton Head. He has performed nighttime shows for perhaps 3 million visitors, delighting young children who clamber up on a wooden platform five nights a week (down from six nights for most of his 43-year run) to sing songs and amuse a vacationing audience including parents, siblings, cousins, aunts, uncles, grandparents and great-grandparents with candid observations about family life and family vacations.
Think Art Linkletter's "Kids Say the Darnedest Things," but seasoned with a light Alabama accent punctuated by a cheery, melodious guitar Russell effortlessly plays while bantering with the kids. He draws out the coy kids and the show's mainstay, "the weird kids," as they sing to his accompaniment.
This remarkable run, combined with Russell's winter shows in Colorado ski resorts and cruise ship gigs in between, means he has performed for 6 million or so live listeners in just about every time zone and circumstance.
That has opened doors to making movies, writing books, publishing and performing a wealth of music and even a philanthropic foray that grew out of the tedium of the road.
When not at Hilton Head during the vacation months, Russell sat in hotel rooms, waiting for evening showtimes while collecting 3 million frequent flier miles. So to fill the days, he started going to local children's hospitals to entertain kids. The visits had an impact on him, especially one in nearby Augusta, Georgia, when a terminal cancer kid asked about the beaches on Hilton Head. Russell explained the island has some of the best in the world, and the child remarked he hoped to experience a beach someday.
That comment stuck with Russell, who was aware of what the Make-A-Wish Foundation did because he was a sometimes-volunteer performer at fundraisers to fulfill dying children's wishes (such as a beach trip or an outing to Disney World, where Russell was discovered by an agent who recruited him to Hilton Head).
That led to the creation of Hilton Head Heroes, a tax-exempt not-for-profit that hosts a cancer victim 5 to 18 years old and his or her entire family for an all-expenses-paid week on Hilton Head.
His wife, Lindy, heads the Heroes Foundation, and each week it gives a hurting family a time of healing and wholeness in this special place, a perfect embodiment of what Fraser envisioned more than 50 years ago.
In the process, these families experience a powerful truth: Hilton Head is good for the soul.•
__________
Smith is chairman of the Indiana Family Institute and author of "Deicide: Why Eliminating The Deity is Destroying America." Send comments to ibjedit@ibj.com.

Click here for more Forefront columns.
Please enable JavaScript to view this content.