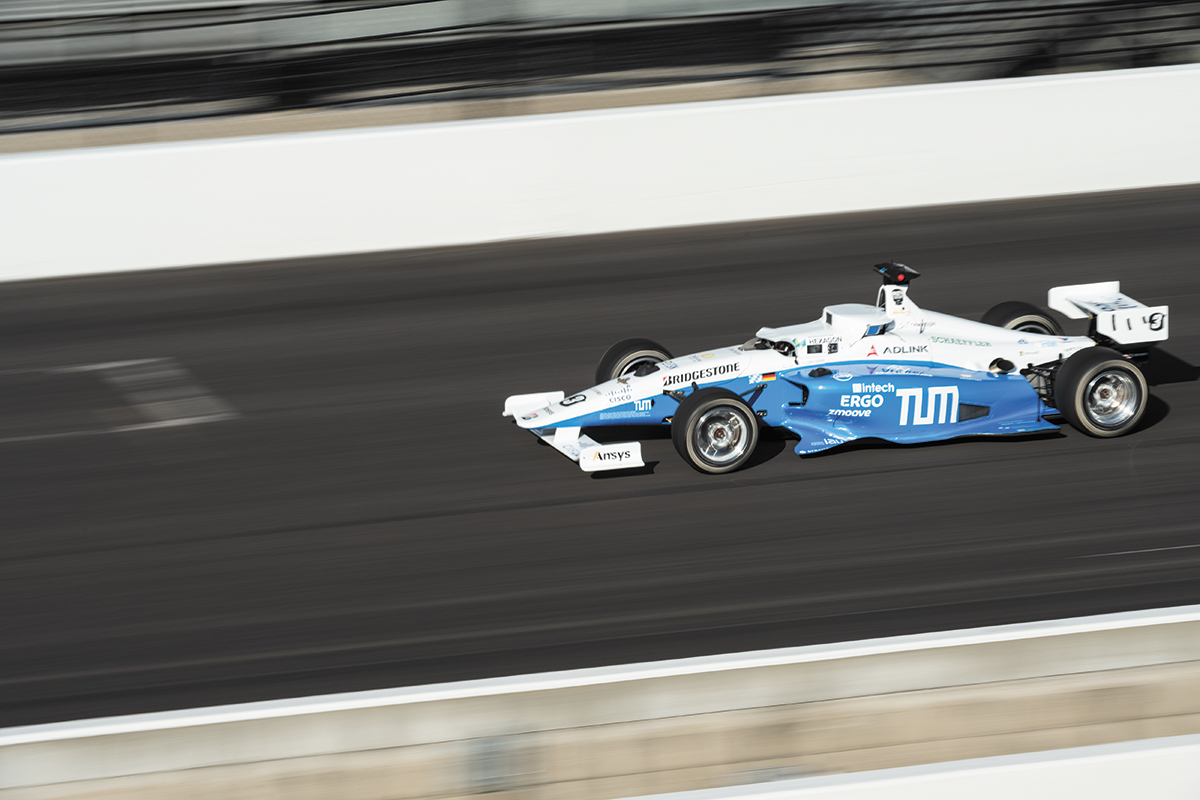 The Indy Autonomous Challenge will be part of the splashy CES trade show Jan. 5-8 in Las Vegas, where Hoosier business leaders plan to use the racing event as a vehicle for promoting Indiana's tech economy to a potentially worldwide audience.
The trade show, produced by the Consumer Technology Association, includes an exhibit hall, keynote speakers, discussions and participation from a wide range of companies, from Google to John Deere. And, for the first time, the Indiana Economic Development Corp. will participate—as will several other statewide organizations, including Conexus Indiana, AgriNovus Indiana and TechPoint.
The IEDC won't be the only group of its kind at CES—other registered exhibitors include the Mississippi Development Authority, the North Carolina Startup Pavilion, the state of South Carolina and the Washington State Department of Commerce.
But the IEDC will be the only one with a direct connection to the Indy Autonomous Challenge, which is getting a lot of advance buzz. College teams compete in the challenge by programming autonomous racecars to circle the racetrack. Purdue University and IUPUI will be part of one of the nine teams set to compete in the Las Vegas race.
About eight to 10 IEDC staffers will be at CES, sharing an exhibitor booth with the Indy Autonomous Challenge's organizer—Indianapolis-based Energy Systems Network.
The Indy Autonomous Challenge has also been chosen to participate in a Jan. 4 media event at CES. The event, held a day before CES opens to the public, gives journalists a closer look at a select group of exhibitors. The Indy Autonomous Challenge will be one of 20 featured Media Day exhibitors, alongside LG Electronics, Procter and Gamble, Sony and others.
"We're right there in the middle of it," said Paul Mitchell, Energy Systems Network's president and CEO.
Mitchell has also participated in two recent CES preview events, in New York City and Detroit. The events, known as CES Unveiled, are staged in different cities to build interest in the main CES show.
CES, formerly known as the Consumer Electronics Show, traditionally is one of the largest trade shows in the world—the January 2020 show, held in person, drew 171,268 attendees and 4,419 exhibitors from the United States and other countries.
Due to COVID-19, the January 2021 event was entirely virtual and drew a little less than half of those numbers. The rise of the omicron variant this month prompted some attendees from other states to drop out of the 2022 in-person event.
But Consumer Technology Association said Tuesday it is committed to hosting an in-person event "with strong safety measures in place." The show's health protocols include required vaccinations and masking for attendees, and available COVID-19 tests on site. The event will take place both in person and online.
'A great format'
The Hoosiers attending CES say the event is an ideal venue for making connections and getting ideas that could ultimately bring new business and new talent to Indiana. It's a new strategy for the groups, but one they say fits in well with the IEDC's new tactic of using entrepreneurship as a tool for economic development.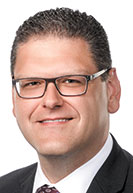 "It's just a great format, a great venue for innovation and entrepreneurship," said the IEDC's executive vice president of entrepreneurship and innovation, David Roberts.
The IEDC is led by Indiana Secretary of Commerce Brad Chambers, who took the job in July. Chambers has articulated a "Five E's" strategy that focuses on the themes of environment, economy of the future, entrepreneurship, energy and external engagement as drivers of economic development.
"This is really about building relationships, about being inspired, about seeing what's possible and then bringing that back and using it to shape the next chapter of growth," said AgriNovus President and CEO Mitch Frazier. AgriNovus promotes agriculture-related bioscience within Indiana.
The journey to CES began about a year ago, when the Indy Autonomous Challenge was looking for a venue where it could preview the Dallara IL-15 racecars it planned to use in its October 2021 event. Since vaccines weren't widely available early this year, organizers didn't want to host a big in-person event. But they also wanted to make a splash.
"We had the idea of doing [the racecar unveiling] at CES [in January], because we knew there would be a virtual CES," Mitchell said.
CES agreed, and the January Dallara event—complete with a car unveiling, panel discussions and other activities—was live-streamed from the Indianapolis Motor Speedway and incorporated into CES' virtual lineup.
The event grabbed huge attention, Mitchell said, with an online audience of about 100,000.
ESN then invited CES executives to attend the Indy Autonomous Challenge at IMS in October, Mitchell said, and based on the success of that event, it was decided to promote another autonomous race as part of the 2022 CES next month.
This will be the second running of the Indy Autonomous Challenge. The Las Vegas event is set to feature a head-to-head passing competition—something that was not part of the Indianapolis event, where cars took to the track one at a time.

Making connections
Though the Hoosier executives all have economic development in mind, they are approaching CES with varying goals and strategies.
One of the IEDC's main goals, Roberts said, is to build connections that could help Indiana retain its position as a key auto manufacturing state. Subaru, Toyota, Honda, General Motors and Stellantis (formerly Fiat Chrysler Automobiles) all have operations in Indiana.
And because electrification and autonomous technology are leading the pack as potential disruptors of the automotive industry, Roberts said those technologies are of high interest to the IEDC. "We have to be involved in those trends as the disruption occurs and be a little bit ahead of the curve."
Those automotive disruptors also create an opportunity for firms already in Indiana to pick up some new business, he said. "The [automotive] supply chain is fundamentally going to be changing or be added to as new components come in."
Conexus President and CEO Fred Cartwright, who plans to attend CES with a colleague, said the event has emerged over the years as "the place to be if you were going to be involved in electrification and automation of vehicles."
Conexus exists to promote Indiana's advanced manufacturing and logistics industries. Cartwright said his game plan for CES is to connect with as many companies as possible in the areas of auto manufacturing, along with advanced mobility, data analytics and machine learning. "There's a lot of companies to talk to."
Frazier, of AgriNovus, said he's hoping to connect with some venture capitalists at CES, along with a targeted list of exhibitors, including John Deere. The Illinois-based tractor-maker recently acquired California-based Bear Flag Robotics, which makes technology for autonomous tractors.
Frazier said he'll be looking at automation technology, autonomous vehicles and supply-chain technologies at CES, all of which are potentially relevant to Indiana's ag industry. But he also hopes to make some serendipitous discoveries at CES.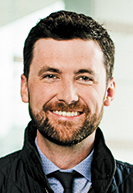 TechPoint President and CEO Mike Langellier, who plans to attend CES along with a colleague, said TechPoint's goal is to connect with companies that might want to establish an Indiana presence or expand an existing one. Based in Indianapolis, TechPoint promotes and supports the tech industry throughout Indiana.
Langellier said he's also on the lookout for promising technologies and companies, particularly in the fields of artificial intelligence and machine learning as they apply to Indiana's existing areas of strength: marketing tech, education tech, financial tech, health and life sciences, manufacturing, and logistics.
Langellier said he plans to use the Indy Autonomous Challenge as a conversation-starter. The event showcases advanced technology in a way people can see and understand, making it a good springboard for other conversations, he said. "Indianapolis has long been known as a proving ground for speed. Speed is a sexy thing that most everyone finds interesting."
Though it's possible that engaging with CES might produce some concrete benefits—attracting a company or promising talent—participants also say they're not necessarily expecting immediate or easy-to-measure results.
"This is a long game, not a short game," Frazier said. "This is about relationship-building. This is about brand-building."•
Please enable JavaScript to view this content.