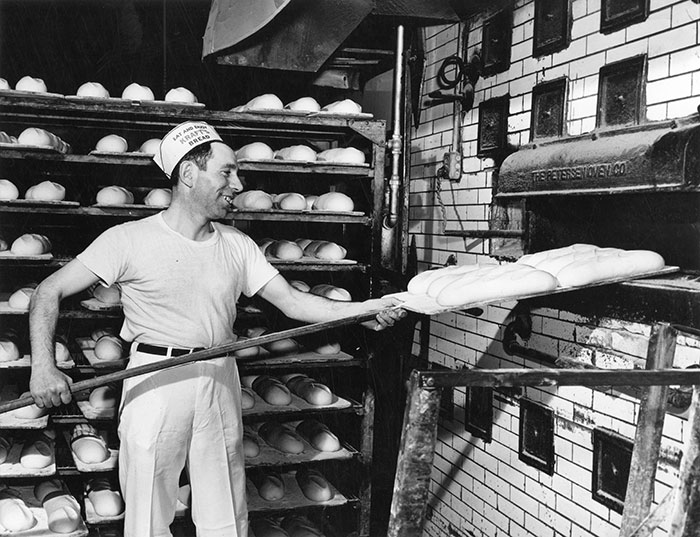 Berek "Benny" Kaplan was a baker in Poland before he was sent to a "displaced persons camp" in Germany after World War II. The Indianapolis Jewish Welfare Federation—now the Jewish Federation of Indianapolis—helped Kaplan and his family immigrate to Indianapolis in 1949 and obtain a job at Kraft's South Side Baking Co., 915 S. Meridian St. The bakery was a block from Shapiro's (first a store, later a restaurant), which is still at the same location. Kraft's, which was part of a vibrant Jewish commercial corridor, opened in 1932 as South Side Bakery, before Philip Kraft—a young Romanian immigrant who was the delivery driver—bought out the founders and changed the name. At the time, the company baked rolls and other bread for Indianapolis restaurants and hotels.
Sources: HistoricIndianapolis.com, Indiana Historical Society
Credit: This photo is courtesy of the Indiana Historical Society and is part of the Jewish Welfare Federation Photographs Collection. More images are available at images.indianahistory.org.
Please enable JavaScript to view this content.