The Indianapolis Motor Speedway Museum on Monday named Indiana native Joe Hale its new president.
Hale, who will start the post Jan. 5, was selected by the board of directors of the Indianapolis Motor Speedway Foundation, which underwrites the museum. The New Albany native will oversee the facility's operations, programming, partnerships, communications and advertising efforts.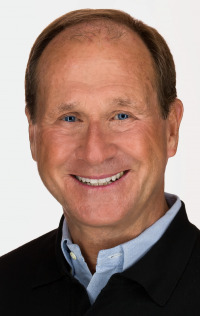 Hale has spent the past five years as executive director of The Dreamland, a not-for-profit film and cultural center on Nantucket Island, Massachusetts.
"I look forward to joining the iconic Indianapolis Motor Speedway Museum as President," he said in written remarks. "The board's commitment to transform the Museum into the world's premier automobile racing museum is exhilarating."
Hale replaces former president Betsy Smith, who departed earlier this year. Bill Oesterle, a board member, has served as interim director since Smith's exit.
IBJ reported earlier this year that IMS Museum is selling off dozens of unneeded automobiles in its collection in order to upgrade the museum and its holdings. The museum is also still mulling how to best approach its long-held plans for expansion, but had said securing a new president was a more immediate priority.
Hale said the board's plans to make the museum even more "interactive, experiential, immersive and educational" drew him to the position, and he is eager to carry out that vision.
The Hanover College graduate has spent time as a high school teacher in New Albany and as a communications director and not-for-profit foundation head for Cinergy, a predecessor of Duke Energy. In 2008, Hale founded Medilux with another Hoosier, Al Hubbard. Later, he founded the Global BrightLight Foundation, which focused on providing solar-powered lanterns to families and communities around the world.
Hale is a former leader of the local Metropolitan Arts Council. He also has served on the boards of several local arts organizations, including the Indianapolis Symphony Orchestra, Indiana Repertory Theatre, Dance Kaleidoscope, the Eiteljorg Museum and the Penrod Society.
Please enable JavaScript to view this content.