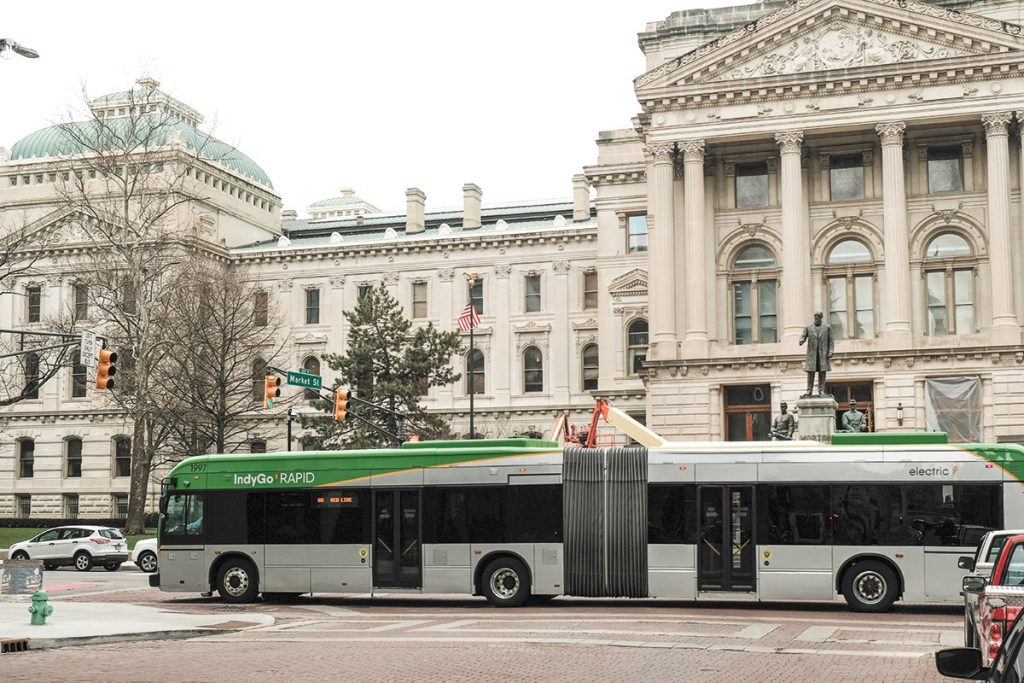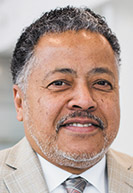 Roscoe Brown has his work cut out for him this year.
In January, the longtime IndyGo employee was named executive director of the Indianapolis Public Transportation Foundation—the first full-time employee for the organization created in August 2018.
His task: Raise roughly $6 million in private funding for the agency's operations, as required under state legislation passed in 2014.
And, cognizant of the fact that legislators will be watching IndyGo's efforts, the foundation is working to raise that $6 million by the time the 2021 legislative session convenes in January.
As of early this week, the foundation had raised just shy of $40,000, and Brown can't predict how much money it will have in hand by year's end.
"I've gotta be honest with you—I have no idea," Brown told IBJ. "The foundation is just getting off the seat. As with any organization, it takes some time to … get organized, get recognized in the philanthropic community, and then you have to compete" for funding.
IndyGo is in the hot seat after lawmakers raised the private-funding issue during their recently concluded 2020 legislative session. And they did so against a backdrop of problems that have continued to mar the rollout of the Red Line, the first of IndyGo's three rapid-transit bus lines.
Problems with technology and a shortage of bus drivers combined to make the buses run significantly later and less reliably than promised when the line opened Labor Day weekend. And problems with the Red Line payment system—which IndyGo has blamed on private vendors—meant it did not begin collecting fares until December.
Also, the electric buses it purchased have not been able to live up to the manufacturer's promise of going the distance on a single charge.
But the private-funding concerns trace back to 2014, when legislators authorized the city to ask Marion County voters to approve a 0.25-percentage-point increase in Indianapolis' income tax rate for a transit tax that would help fund IndyGo's operations and planned service expansion. The legislation also required that IndyGo come up with private funding equal to 10% of any added tax revenue—although the law did not include penalties if the agency failed to do so.
Until the last few weeks, IndyGo hadn't raised a dime.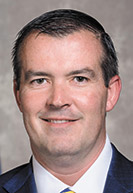 Frustrated by that lack of progress, Sen. Aaron Freeman, R-Indianapolis, introduced language on Feb. 27 that would have penalized IndyGo if it failed to meet the funding requirements. Under Freeman's proposal, the state would have withheld 10% of IndyGo's local income tax revenue in the years it failed to meet the 10% funding match. The proposal would have also prohibited IndyGo from moving forward on its planned Purple Line and Blue Line projects.
Freeman said he introduced the amendment after learning last month that IndyGo's foundation was just getting off the ground. His language passed the Senate, despite objections from Democrats who said it would cripple an agency that helps low-income workers.
Lawmakers eventually hammered out a compromise that would have required IndyGo to raise only $220,000 in private funding by the end of the year, with the amount increasing over several years. But on March 11, the last day of the legislative session, legislators killed the bill.
Freeman, though, plans to bring the proposal back when lawmakers return in January.
"IndyGo's got nine months to comply with the law, and I pray that they do," he said.
'Eyes are on IndyGo'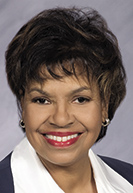 Sen. Jean Breaux, an Indianapolis Democrat, voted against the bill—but she doesn't think IndyGo should be off the hook. That's even though most of the Purple Line's route—which IndyGo is now planning—is in her district.
"Eyes are on IndyGo, and IndyGo has a large responsibility to the constituency of Indianapolis. It's got to get its stuff together," Breaux said. "They've got to figure out a strategy and a plan to start raising this money."
IndyGo board member Mark Fisher, who also serves on IndyGo foundation's board, said the organization is aware that lawmakers are watching.
"I think the message from the Legislature was loud and clear that they do intend to hold IndyGo accountable," Fisher said.
Meanwhile, Brown is working toward the goal.
After starting his foundation job in January, Brown's first priority was to establish the organization's basics—a website, a phone number, an office, a board of directors and the like. "Prior to that, the foundation existed on paper."
Brown started soliciting donations at the end of February.
As of March 16, the foundation had identified 61 potential donors—corporations, philanthropic foundations and other organizations—a list that "grows every day," he said.
To date, Brown said he's reached out to contacts at 30 of those prospects. He hasn't yet heard back from many of them, but he also said the coronavirus situation is likely affecting the response rate.
But Brown said he doesn't believe the Red Line's continuing problems will hinder fundraising.
"We're pitching a larger scenario that speaks beyond that," Brown said. "Our approach is more on the promotion of mobility opportunities."
As Brown sees it, one of the foundation's main challenges is to be strategic and creative enough to capture funders' attention. "Philanthropy and the giving community, it's very competitive," he said.
Private fundraising can be tricky for public entities such as IndyGo, an expert in philanthropy says.
Potential donors might balk at giving to an organization they believe should be taxpayer-funded, said Bill Stanczykiewicz, director of the Fund Raising School at IUPUI's Lilly Family School of Philanthropy.
Public entities need to figure out how to address that objection, he said. "That might be one of the strongest messages that the IndyGo foundation is going to have to communicate."
'No definitive time frame'
IndyGo's foundation is, at least for now, housed at the Central Indiana Community Foundation, which is managing the money. And CICF made a $35,000 donation late last month.
"IndyGo's very fortunate to have a partner in CICF," Stanczykiewicz said.
So how long will it take a brand-new foundation to raise its first $6 million? That's a hard question to answer, Stanczykiewicz said. He's heard of big donations coming through after a single 30-minute meeting, and of others that took 10 years to cultivate. "There's no definitive time frame."
As a rule of thumb, he said, 60% of funds raised in a campaign come from about 10% of the campaign's donors, so it's important to identify a few sources that might contribute large amounts. Another 20% of funds come from the next 20% of donors, and the remaining 70% of donors contribute the remaining 20%.
Another key for success, Stanczykiewicz said, is that a foundation's board members should all also be donors. "If the legal representatives [the board members] aren't giving, why and how can they ask anybody else for a gift?"
Brown said his foundation's six board members have all been solicited for donations. So far, about half have made personal contributions. Right now, all the foundation's board members are also IndyGo board members. Brown said the foundation intends to expand its board and add non-IndyGo members.
Breaux said the IndyGo funding discussion was "a good exercise to go through" because it brings accountability to the process. The 2014 legislation did not specify what would happen if IndyGo failed to raise the required private funding, she said. "There was nothing in there to hold their feet to the fire."
For his part, Brown is staying optimistic. "We're going to raise as much money as we can, and my hope is that, by the time the legislators will meet again, we'll have demonstrated that we're serious about this and we're making efforts."•
Please enable JavaScript to view this content.