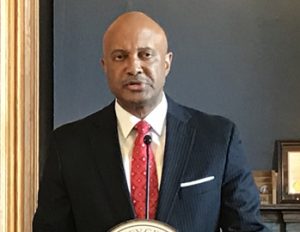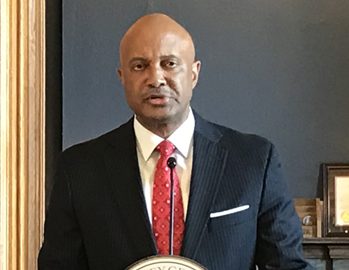 Embattled Indiana Attorney General Curtis Hill defended his reputation during the Indiana Republican Party's virtual convention Thursday night, while his three opponents argued they are the better candidate.
For two years, Hill has been fighting accusations that he drunkenly groped a state lawmaker and three other women at a party after the end of the 2018 legislative session. He has repeatedly denied any wrongdoing, but top Republican leaders, including Gov. Eric Holcomb, have called on him to resign.
Last month, the Indiana Supreme Court suspended Hill's law license for 30 days, saying it had found Hill guilty of misdemeanor battery and two related violations of the Indiana Rules of Professional Conduct. His suspension ended Wednesday.
Hill also has faced scrutiny over a string of financial decisions he's made since taking office, including paying for a satellite office in Elkhart and spending hundreds of thousands of dollars to renovate his Statehouse office and add new furniture and reclaimed chandeliers.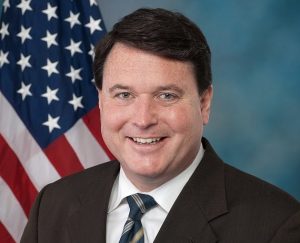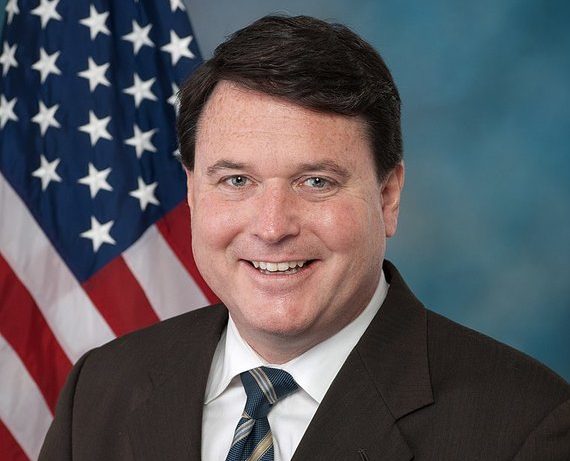 Amid the allegations, Hill is seeking reelection and faces three Republican challengers—former congressman Todd Rokita, Decatur County Prosecutor Nate Harter and Indianapolis attorney John Westercamp—in the party's primary, which will be decided by delegates.
During Thursday night's state GOP convention, which was shifted to a virtual format due to the coronavirus pandemic, Hill compared himself to President Donald Trump, saying Trump also has faced false accusations and smears by the media and others in his party.
"We are both warriors with battle scars, but I have grown stronger and wiser from every experience," Hill said.
Hill conceded that he is "not perfect; no one is," and said he believes he has done a good job protecting the rights of the unborn, the Second Amendment and government overreach since being elected to the office in 2016.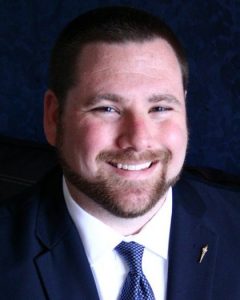 "I am a proven conservative who has guarded your guns and protected your homes," Hill said.
He also brought up his vote total from 2016, which was higher than any other statewide candidate's.
"I am well-known statewide," Hill said. "The Democratic Party would like you to take me out because they know they can't."
Rokita focused his comments on criticizing Hill for the groping allegations, having his license temporarily suspended and spending tax dollars on unnecessary expenses such as chandeliers.
"Curtis Hill has put himself ahead of his elected office and our values because of his bad judgement," Rokita said. "Not just on one night, but in a long pattern of inappropriate behavior."
Rokita said blaming others for personal mistakes, as Hill has done, is "not conservative. That's what liberals do."
Rokita warned that he thinks if Hill wins the nomination, it could impact other races down the ballot, and he encouraged Republicans to "get this saga behind us."
He also mentioned his support for the Second Amendment, religious liberties, limited government and being pro-life.
"I have a record you and November voters can see and trust," Rokita said. "I have a record of fighting for you without baggage."
Harter and Westercamp did not attack Hill directly by name, but both made comments about wanting the office to have a strong reputation and run efficiently.
Harter said he's capable of making tough decisions even when there is political risk involved, such as when he prosecuted a police chief for stealing evidence, and encouraged Republicans to support him so he can help "rebuild" the attorney general's office.
"I'm not running out of pride or for relevance," Harter said. "I am running because I want to do the job."
Westercamp also made comments about not being in the race simply for political reasons.
"I'm not running because I'm looking for my next political job or to continue a career in politics," Westercamp said. "I'm not running because of any other candidate. I'm running because I have a vision and plan to make the Office of the Attorney General more efficient, effective and transparent in fighting for you, your freedoms and your families."
Westercamp said he would fight government overreach and eliminate unnecessary expenses in the office, such as chandeliers and a satellite office.
"Hoosiers deserve better protection of taxpayer dollars," Westercamp said.
Republican delegates are expected to receive their ballots in the mail June 22, and ballots must be returned by July 9. The winner of the race is expected to be announced June 10.
The winner of the GOP primary will face Democrat Jonathan Weinzapfel, a former state lawmaker and mayor of Evansville, in the November election.
Also during the convention Thursday night, Holcomb spoke about some of his priorities if elected to another term as governor, including tackling racial inequalities, infant mortality, finishing the Interstate 69 project and having good-paying job opportunities for Hoosiers.
"Some of our momentum slowed because of the global pandemic, but we're revving up again," Holcomb said.
Please enable JavaScript to view this content.