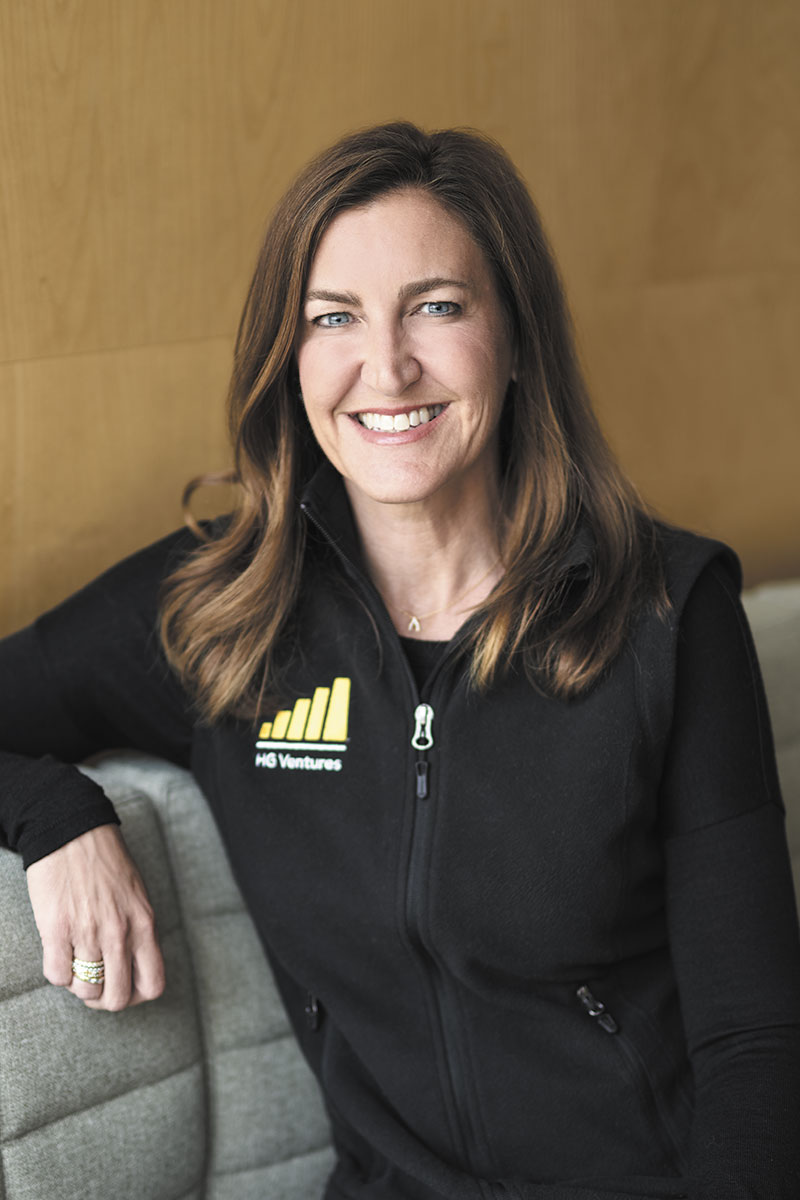 Amy Schumacher is a member of the fourth-generation of the Fehsenfeld family to lead The Heritage Group, which has a portfolio of more than 30 businesses and 5,000 employees.
Schumacher was appointed CEO in 2020 after serving four years as president.
In 2008, she co-founded Monument Chemical, the group's specialty chemicals business, and grew it into a global company with operations in the United States and Europe.
Schumacher serves on the Indiana Economic Development Corp. board as well as the boards of the Women's Fund of Central Indiana and Calumet Specialty Products.
Being a leader
Seeing team members succeed is my favorite part of being a leader. My grandad always told me to "bet on your people—they will amaze you and themselves!"
I also get a lot of satisfaction doing my part to serve as leader of our family business. This is way bigger than me, and I'm honored to play a small part in the ongoing evolution of The Heritage Group.
Admire most
I admire my dad and grandad for their longtime vision and dedication to our family and family business. My grandad never stopped working for our company, our community and our country—truly part of the "greatest generation." He always urged us to do more than what was expected of you.
I admire my sisters for being great moms, their strength and their sense of adventure. I admire my girls—Bella and Lola—for their spirit and sense of humor. And I admire the many strong female business and political leaders who have come before me and helped pave the way.
Advice for young people
One important piece of advice that I received as a young person was to "commit and see." So many young people have so much talent and training and are constantly advised to "keep their options open." But I like the idea of doing your homework, picking a path and then making it the very best you can.
Favorite civic contribution
I am especially proud of the way my family shares our passion for kids, STEM and education with our extended family—all of the employees at The Heritage Group. From Kids Science Camp, a free experience we offer each summer to employees' children in partnership with The Children's Museum, to our college scholarship program, we believe that providing access to a good education is one area where we can make a positive impact.
Love about Indiana
I love the change of seasons. I love the college and pro sports. I love the race in May and the sweet corn in August. But what I love most are the people.•
Please enable JavaScript to view this content.