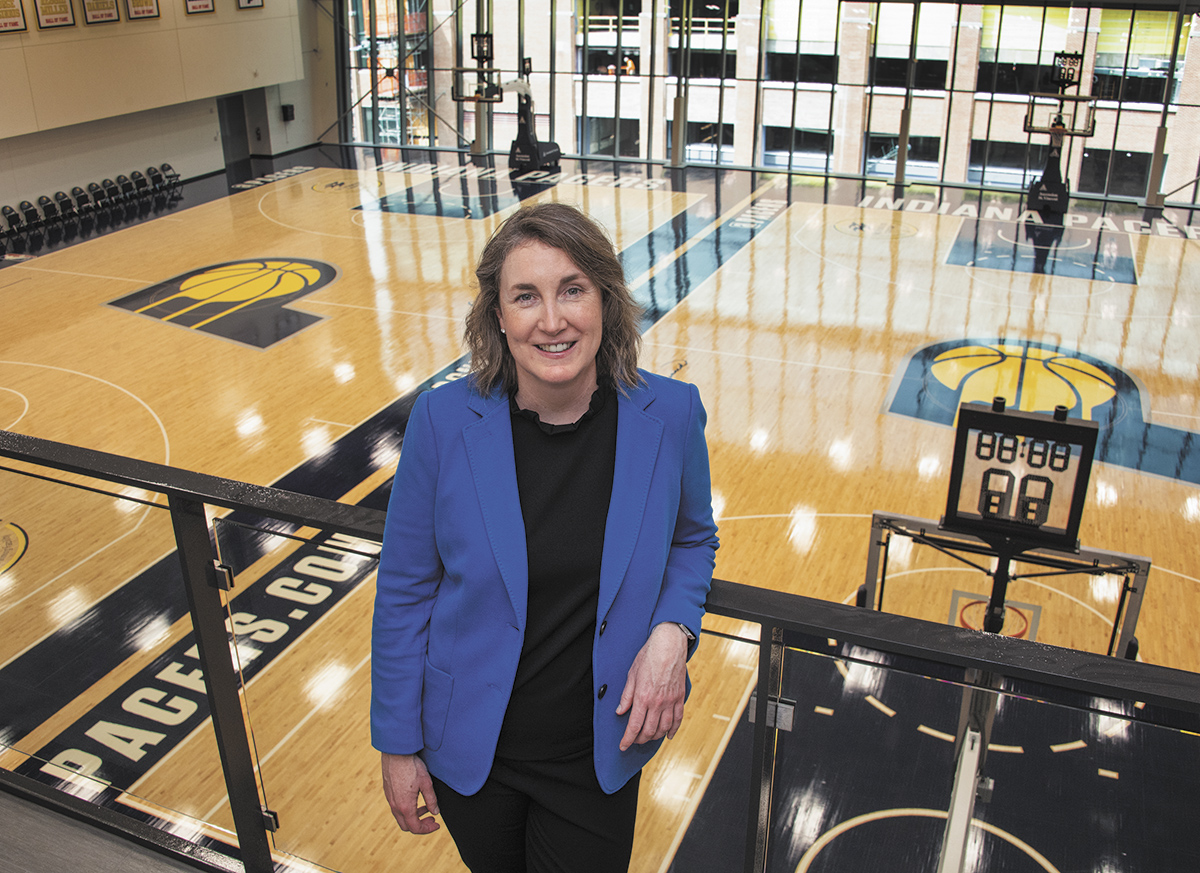 As president and chief operating officer of Pacers Sports & Entertainment, Mel Raines oversees corporate communications, community engagement, facility operations, human resources, IT and construction projects, including the $360 million renovation of Gainbridge Fieldhouse. She is also president of the 2024 NBA All-Star Local Organizing Committee.
Raines started her career working for then-U.S. Sen. Dan Coats and served as assistant to Vice President Dick Cheney for political affairs. She has worked in various other political roles.
Listening to
I really enjoy "The Tim Ferriss Show" podcast. He has a way of digging into incredibly complicated topics by interviewing his guests in a way that every listener can understand. He covers a wide variety of subjects and spends as much time as necessary to thoroughly cover each topic.
I remember the lightbulb that went off for me when I listened to his episode on cryptocurrency and blockchain, which was the first time it was explained in a way that made sense to me. I highly recommend putting him in your podcast rotation.
Advice for young people
Be an active reader. It costs about the same as two cups of coffee a month to subscribe to either The New York Times, The Washington Post or The Wall Street Journal. Many times, young people focus only on the business they are currently working in, but it's important to be able to have intelligent conversations on a variety of topics with your leadership, partners and customers. The best way I have found to do that is by reading a variety of news sources and staying educated on current events.
Leadership
Two things in particular, I think, are essential to being a leader. The first is being a good listener. … The best listener I've ever worked with was Vice President Dick Cheney, and because he was such a good listener, it had the added benefit of ensuring the times he did speak were incredibly impactful.
The second thing I have learned about leading is to be as transparent as possible, which was reinforced for me during COVID. With no road map and a constantly changing set of guidance, we had to adapt quickly and be transparent to our employees and guests about why we were doing what we were doing on a regular basis.
Love about Indiana
It's the people. I love the Kurt Vonnegut saying, "I don't know what it is about Hoosiers. But wherever you go, there is always a Hoosier doing something very important there." I lived and worked all over the country before moving back home to work on the Super Bowl Host Committee, and there is simply no place like here. The sense of community and how people step up to tackle challenges make this the best place to live and work.
Walk-up song
"Good as Hell" by Lizzo•
Please enable JavaScript to view this content.