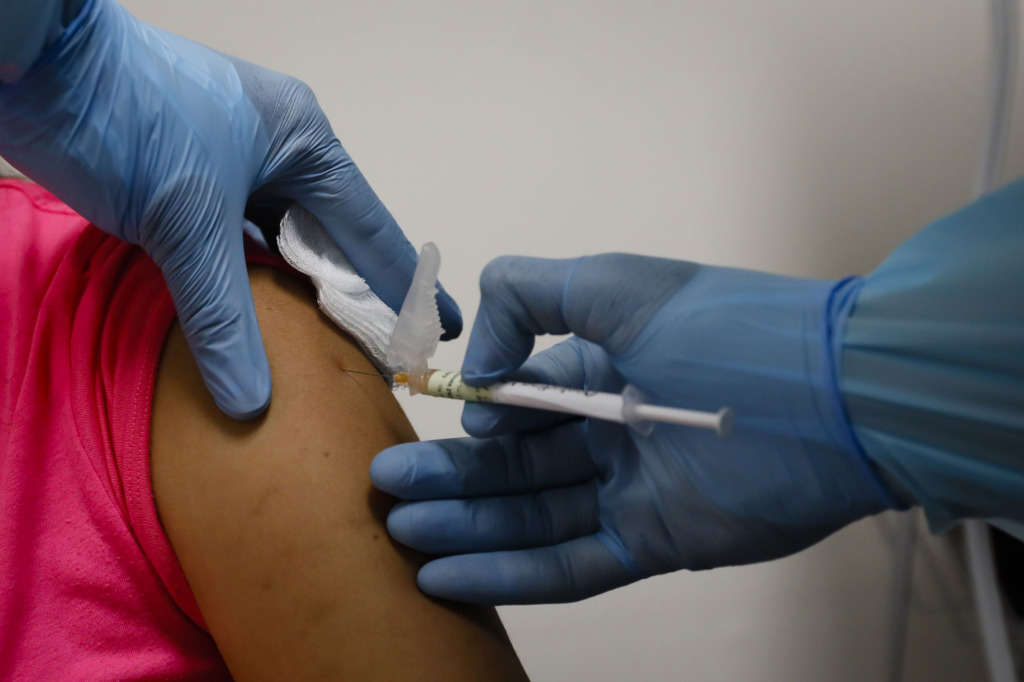 Indiana could receive a much larger allocation of COVID-19 vaccines in coming weeks, allowing the state to open up eligibility to a wider population, state health officials said Wednesday.
That could help Indiana overcome a comparative shortage of doses in recent weeks, which has slowed down efforts to immunize the state, even though more than 400 vaccine sites are open.
Indiana appears to have received thousands of doses less per 100,000 residents than some other states, according to information on the U.S. Centers for Disease Control and Prevention website, and officials here are trying to figure out why.
"The federal government has given us the indication that this is going to a short-lived process, in that we will all be receiving large amounts of vaccine by the last week of March and into April," said Dr. Kris Box, state health commissioner. "So, hopefully, the vaccine is going to open up for everybody at that time."
Gov. Eric Holcomb plans to address the state at 5:30 p.m. on Tuesday to discuss future steps in vaccinating the state. So far, Indiana has administered about 2.2 million vaccine doses.
That represents more than 1.3 million unique individuals, or about 20% of the state population. About 12% of Indiana's population, or 870,000 people, are fully vaccinated after receiving both doses of a two-dose vaccine or the one-dose vaccine.
On Monday, Indiana opened vaccine eligibility to people aged 45 to 49, as well as teachers and support staff from pre-kindergarten through high school.
Meanwhile, Ohio said Tuesday it would broaden eligibility to all residents 16 and older on March 29.
Indiana health officials have not said what the plan here is for weeks into the future. The state usually announces new age-group and occupation eligibility without advance notice.
Holcomb gave no clue Wednesday whether he would follow Ohio's lead, but he didn't rule it out.
"We have always been methodical and optimistically cautious about overpromising," he said during his weekly press conference. "We want to be able to deliver. We're studying the options and we're looking at the uptick, the rates with each age group."
Box said Indiana is working to meet President Biden's May 1 deadline to have enough vaccine available to cover every adult in the country.
So far, Indiana has administered about 85% of the doses it has received, which is above the national average of 80%, she said.
"This demonstrates how quickly we are working to get vaccines, once received, into the arms of Hoosiers," she said.
Meanwhile, the NCAA announced that as of Wednesday morning, it had administered more than 6,900 tests for COVID-19 to players, coaches, trainers and others are in Indianapolis for the men's national basketball tournament. It had only seven confirmed positive results, for a positivity rate of about 0.1%, far below the statewide average of about 3%.
Please enable JavaScript to view this content.