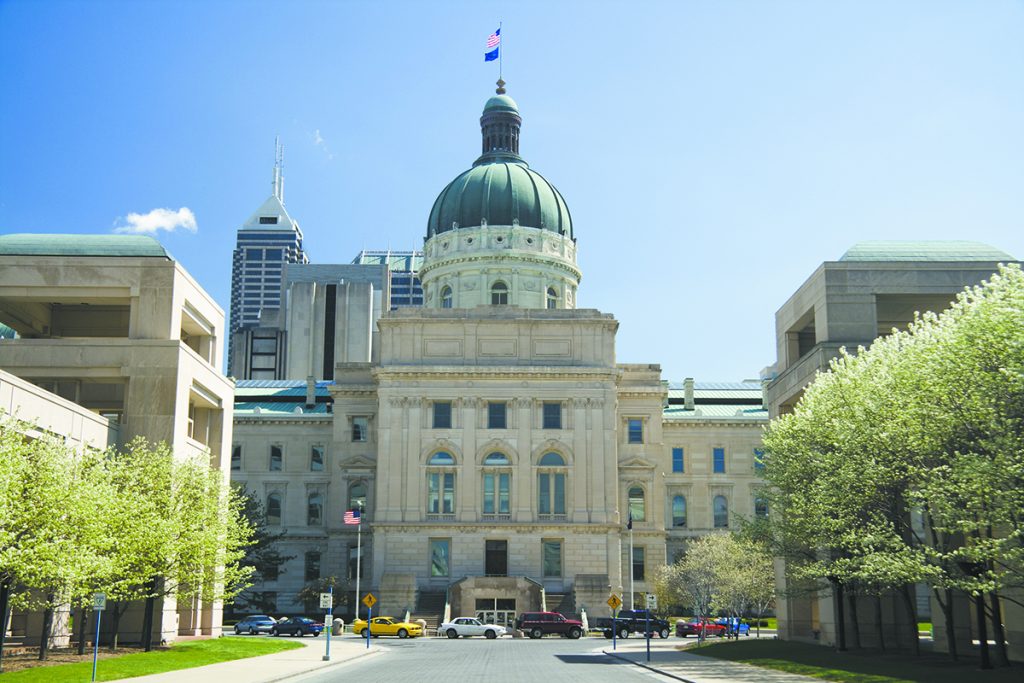 Members of the General Assembly will not be required to wear masks while at the Indiana Statehouse next week for the ceremonial start to the legislative session and possibly not for the upcoming four-month session scheduled to start in January.
During the Legislative Continuity Committee meeting on Thursday afternoon, lawmakers rejected a proposal to issue a mask mandate.
Wearing a mask is one of the top recommendations for preventing the spread of COVID-19. On Thursday, the state hit another record high for daily positive cases, with 6,654 new cases.
Republican state Rep. Matt Lehman, who chairs the committee that was tasked with determining how the Legislature could safely proceed next year, said wearing a mask will be "a strong encouragement."
"I hope we can do this without that mandate," Lehman said.
State Rep. Ed DeLaney, D-Indianapolis, and state Sen. J.D. Ford, D-Indianapolis, both voiced concerns about not requiring lawmakers to wear masks.
Lawmakers will meet for the first time for what's known as Organization Day on Tuesday, which is when they will be sworn in and the leaders of each chamber will give remarks.
"Our caucus remains concerned coming into Organization Day," Ford said.
It's possible lawmakers could add wearing a mask to the dress codes already established, but those requirements only apply to when someone is on the chamber floor. For example, male legislators are required to wear a jacket and tie on the chamber floor.
State Rep. Greg Steuerwald, R-Avon, said adding a mask requirement to the dress code would be his preference.
But Ford, who offered the mask mandate proposal during the meeting, said that measure won't protect anyone else in the building, such as staff, lobbyists, the media or the public, if a lawmaker is walking around without a mask.
"I've seen a senator hug a staff member with no mask on," Ford said.
The Statehouse and the Indiana Government Center South building, which is where the House chamber will operate this year to accommodate social distancing, are both in Marion County, which is under a mask mandate.
But a spokesperson for the Marion County Public Health Department said that order does not apply to state properties or facilities, and referred questions to the state.
Gov. Eric Holcomb, who issued a statewide mask mandate months ago, has already said he won't interfere with lawmakers.
"They rule their own roost," Holcomb said in late September when asked about it.
Please enable JavaScript to view this content.