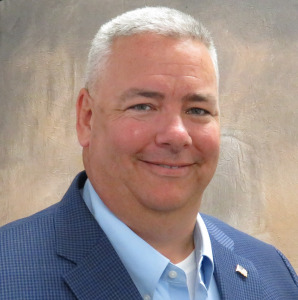 Indianapolis-based Indiana Members Credit Union announced Tuesday that John Newett will take over as CEO on Jan. 1 after its longtime chief executive, Ron Collier, retires at the end of the year.
Collier, who has been with Indiana Members Credit Union for 37 years, will continue serving as CEO until his Dec. 31 retirement. In the meantime, Newett will take over the president's role from Collier.
IMCU is the Indianapolis-area's largest credit union in terms of local assets, according to IBJ research.
Newett, who now serves as the credit union's senior vice president of operations, joined the organization in 2011 and has more than 26 years of industry experience. He previously worked as the president and CEO at Indianapolis-based Harvester Financial Credit Union. Before that, he was a principal examiner at the National Credit Union Administration, the government agency that regulates federally-insured credit unions.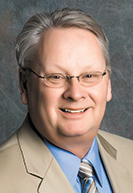 "It gives me great pleasure to announce the appointment of John Newett as our new CEO," board chairman Robert E. Martin said in a written statement. "John's dedication, leadership, strong financial background and proven success position him well for this role. Our board of directors is confident that John will continue to build on the IMCU legacy of member service, growth and success."
With $3 billion in assets as of the end of last year, IMCU is the state's second-largest credit union, according to the National Credit Union Administration. The state's largest credit union is South Bend-based Teachers Credit Union, with $4.5 billion in assets. The state's third-largest, Evansville Teachers Credit Union, has $2.8 billion in assets.
Indiana Members Credit Union was established in 1956 on the campus of IUPUI, originally operating as Indiana University Medical Center Federal Credit Union. The organization operates 33 branch locations in central and southern Indiana and has more than 145,000 members.
Please enable JavaScript to view this content.