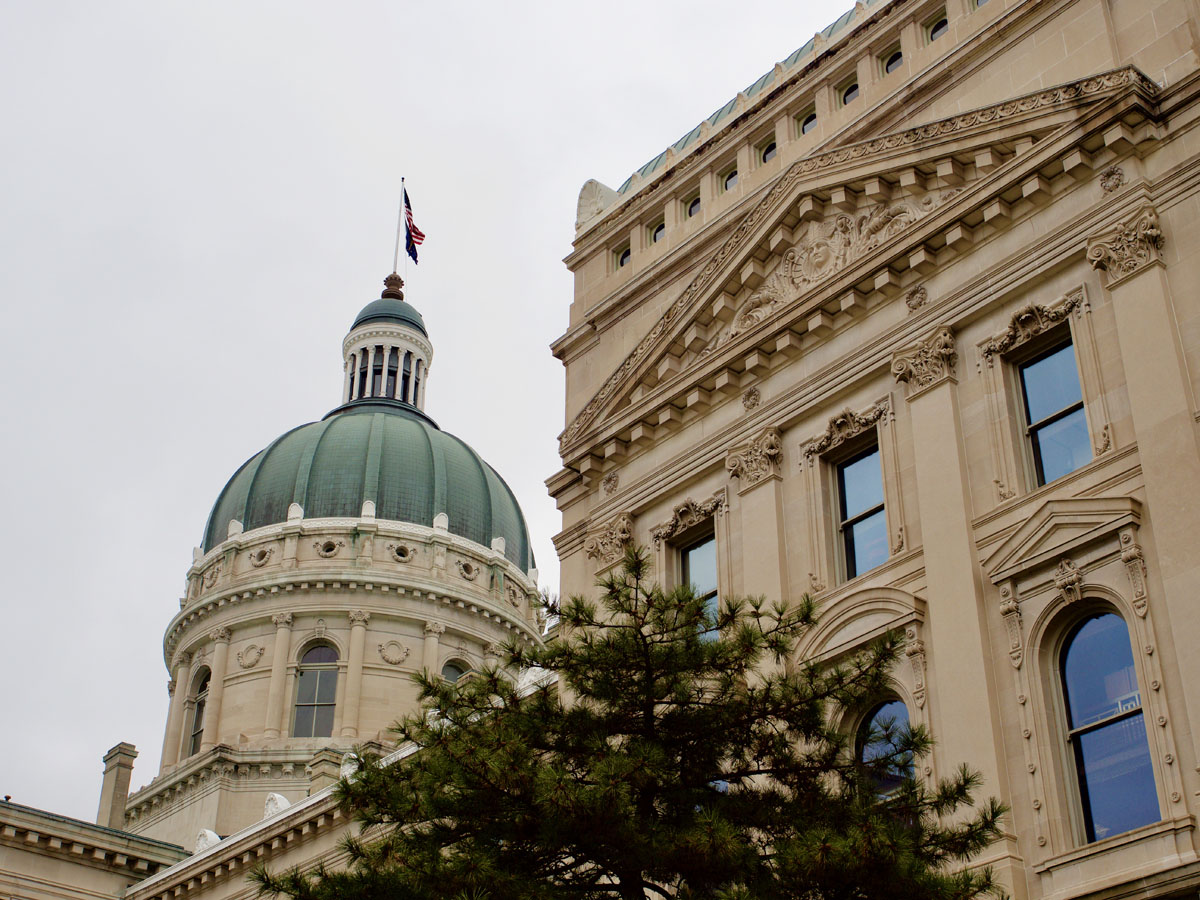 A sweeping bill that would create a new mental health care system in Indiana drew tears and personal testimony Tuesday–from both the public and elected officials.
Rep. Ann Vermilion, R-Marion, sponsored the Senate bill in the House and invited her cousin, Julie Henderson, whose daughter Victoria died from a fentanyl overdose in 2014, to come forward and testify.
"I love this bill because it provides opportunities for people like me to find care," Henderson said. "There was no one to speak to and I didn't have any support as a parent."
Senate Bill 1 aims to fortify the relatively new 988 crisis response center and hotline with funding for mental health emergencies, hinging on three concepts: someone for Hoosiers to call, someone to respond and somewhere for Hoosiers to go.
"It's been our family struggle. When I read through Senate Bill 1, I think, 'If we'd had this, would Tori be here? Would we be celebrating her (with) another grandbaby and another wedding?'" Vermilion said, voice thick with emotion after her cousin's testimony. "This truly affects the way that we would have (handled) Tori's journey."
Several who testified struggled to speak through tears, sharing personal stories about how Indiana's mental health system had failed their loved ones but expressing hope for the proposal–which advanced out of the House health committee unanimously on Tuesday.
Everyone knows someone
Bill author Sen. Michael Crider, R-Greenfield, said the legislation was a direct result of a report from the Indiana Behavioral Health Commission that found one in five Hoosiers live with a mental illness each year.
Yet, for every four residents who receive treatment, another goes without. In Indiana, the biggest mental health provider is the criminal justice system.
Annually, the estimated cost to the state for untreated mental illnesses is $4.2 billion, according to the commission's final report released in September.
"I don't think that anybody in this room, in this panel has to think very hard to come up with the name of somebody that you know that has either lost their lives or have been deeply impacted by the challenge of mental illness," Crider said.
That includes Lt. Gov. Suzanne Crouch, who again shared her personal story, detailing her mother's depression, her brother's alcoholism and her sister's suicide.
"When you're a child, you think every family's like your own. It's not until you get older that you realize that perhaps your family is a little different," Crouch said. "… Compassion isn't a weakness, it's a strength. We need to make sure that families that struggle with mental illness and addiction get the specific care that they need."

Crider, a former law enforcement officer, shared his experience overseeing a security department at a hospital and witnessing the system firsthand. Too often, he said, someone left the hospital after an emergency crisis with just an appointment card to see someone in 30 or 60 days.
"I think the big challenge that we have is capacity; the need is so great," Crider said.
Dr. Carrie Cadwell, the president and CEO of the community mental health center 4C Health, said ongoing efforts needed to coordinate with centers like hers.
In her rural counties, Cadwell said her organization had launched a smaller version of the crisis response system and reported 3,000 crisis responses in the last two-plus years. Over half of the 3,000 calls were from someone who had never interacted with 4C Health before but two-thirds were able to be stabilized in the community without the expense of arresting or hospitalizing someone.
"When you put the money into the care, into the community with the right support–you really are going to see long-term improvement," Cadwell said.
The bill still doesn't have a final price tag, with budget negotiations ongoing. The House version of the budget didn't include funding for the Senate proposal, saying that would be determined later as the bills advanced.
The bill now moves to the House floor for further consideration.
Public health bill advances
Before the personal testimony about mental health, the House health committee amended and passed another Senate proposal that would provide funding to local health departments.
"The bottom line is the health indicators in this state are not good and we don't measure up in terms of health in our community," House sponsor and committee chair Rep. Brad Barrett, R-Richmond, said.
Barrett emphasized that the Senate Bill 4 would maintain local control and state oversight would amount to data collection and working to empower local counterparts.
The amended version, which passed on a 11-1 vote, dictates how appointments for local county health boards will operate and prioritizes funding for services like smoking cessation programs.
Further amendments, especially concerning language about vision screening, are anticipated on second reading after the bill appears before Ways and Means, Barrett said.
Just one committee member, Rep. Matt Hostettler, R-Patoka, voted against the bill, saying he thought the language was too vague.
Please enable JavaScript to view this content.