Ruoff Music Center showed up in familiar territory when concert industry magazine Pollstar published its year-end charts for 2021 ticket sales.
The 24,000-capacity Noblesville venue ranked No. 2 among amphitheaters worldwide, selling more than 300,000 tickets across 25 concerts for a per-show average of 12,357 attendees.
Owned and operated by Live Nation, the world's largest concert company, Ruoff Music Center ranked No. 1 on Pollstar's chart in 2018 and No. 8 in 2019.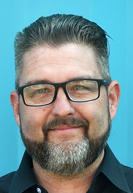 Although statistics might imply a business-as-usual summer for the Ruoff venue, the pandemic framed 2021 as a comeback year for live music. Pollstar characterized it as "The Great Return," and 2021 will be remembered as a year unlike any other. Make that two in a row, following 2020.
Fountain Square venues Hi-Fi Annex and Hi-Fi made eye-catching appearances on the Pollstar charts, listed at No. 24 and No. 50, respectively, among the world's top 200 club venues.
The sister venues, one inside the Murphy Art Center and the other a temporary stage in a nearby parking lot, aren't regulars on Pollstar's charts. Josh Baker, who runs the Hi-Fi sites and serves as director of the Indiana Independent Venue Alliance, said the recognition is gratifying.
"I think it shows resilience," he said. "I think it shows a commitment to what we do."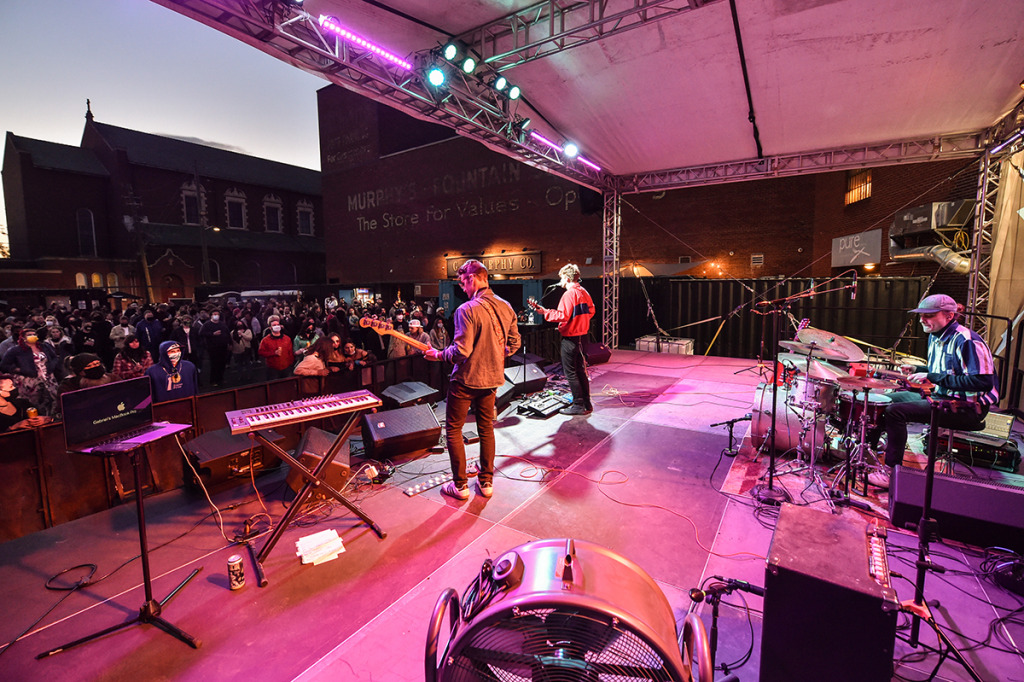 Overall, seven local venues ranked on Pollstar's charts for amphitheaters, arenas, clubs and theaters. Gainbridge Fieldhouse, which began 2021 as Bankers Life Fieldhouse, was listed at No. 19 among arenas.
Bankers Life Fieldhouse was listed at No. 42 in 2019 and at No. 56 in 2018.
"The most astounding thing about 2021 is that we were closed for more than four months for construction," said Mel Raines, promoted this week to the role of president and chief operations officer for Pacers Sports & Entertainment.
Pandemic-related closures and capacity limits affected music venues throughout the United States in 2021. Baker said he lost three months of business.
"Some cities were restricted longer than other cities," he said. "You have to consider the data that goes into that. Nonetheless, it's a great showing for us and a great showing for Indianapolis to be on that list."
Looking ahead to 2022, Baker said he's cautiously optimistic.
"We would be stupid to say, 'Oh, man, it's going to be great,'" he said. "We have no clue what's going to happen. Every article you read points to one of the biggest years of our industry. We're hopeful and excited and we're planning shows like that's going to happen. But we've seen this before."
Beyond health concerns, Baker said unknowns include possible spikes in the cost of touring and the price of tickets.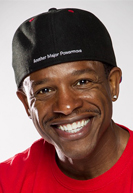 Indianapolis event promoter Amp Harris, who manages the career of R&B singer Stephanie Mills, said the industry isn't back to normal. Mills will devote part of her 2022 to playing dates postponed from 2021, Harris said.
"Depending on what part of the country you're in, the situation changes from venue to venue," he said. "We can go from the Northeast, where it's stringent COVID protocols, and head South to where it's 'anything goes.'"
Banding together
One factor in presenting shows was simply being prepared to do so when government and health officials gave the OK.
Baker said his not-for-profit group, the Indiana Independent Venue Alliance, maintained close contact with city officials and the Marion County Public Health Department.
"We were able to communicate our needs, and they were able to communicate theirs," Baker said. "It really helped, because it allowed us to prepare and think a lot of these things through as they were happening or before they were announced. Having our venue alliance helped us to have a little bit more of a voice."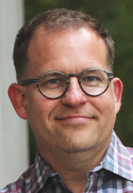 Funding administered by the venue alliance, Musical Family Tree, the National Independent Venue Association and Live Music Society helped concert sites survive when in-person events weren't possible in 2020.
Without Paycheck Protection Program loans and the Shuttered Venue Operators Grant program, Hi-Fi and other Indianapolis venues faced permanent closure, Baker said.
On the Dec. 13 episode of the IBJ Podcast, Eric Tobias talked about challenges faced by Broad Ripple's Vogue, the nightclub he co-owns with Scott Kraege and Andrew Davis.
"Like many other businesses, our revenue stream went to zero and our expense stream did not," Tobias said. "Between rent and insurance, taxes, payroll and all the other things that a business has, we had a lot of expenses that continued to come in."

Solutions and problems
The Hi-Fi Annex debuted in 2020 as an open-air alternative to the indoor Hi-Fi. According to Pollstar's charts, music fans purchased 26,515 tickets to Hi-Fi Annex shows this year and 15,032 to Hi-Fi shows.
Health checks are a component of most events, because touring acts request attendees to show proof of vaccinations or negative test results.
Baker said Indiana's vaccination rate of 51.7% is problematic for his business.
"Before I even announce a show, 50% of my audience is gone," he said. "That's stuff you think about. Attendance has been lower. Don't get me wrong, we're happy to be doing shows. But if you really dig into the economics of what it's like doing the show, it's interesting. Your bar numbers are a lot lower; your concessions are a lot lower. You're actually running most of your shows in the red."
This summer, the Vogue presented nine concerts in collaboration with the Holliday Park Foundation. Titled "Rock the Ruins," the outdoor series featured eight sellouts at a 2,500-capacity concert site. "That was a pretty incredible response from the community," Tobias said on the IBJ Podcast, adding that the series will return in 2022.
With the focus returned to indoor shows at the Vogue, Tobias said the concert industry faces a pandemic-era anomaly in which ticket buyers are sometimes more inclined to stay at home.
"When we bought the venue [in 2019], if you sold 500 tickets, you could count on 498 people showing up," Tobias said. "Now, not only is it harder to sell 500 tickets, but when you sell 500 tickets, maybe only 400 actually show up."
He said sometimes half or more of the people who buy tickets on the day of a show end up staying home.
"How do we combat that? I think the one thing that we've learned in this business is that content is everything," Tobias said. "If you get the right bands onstage, and they have the right following and the right audience, people will come out to see that. If you don't, it's an uphill battle."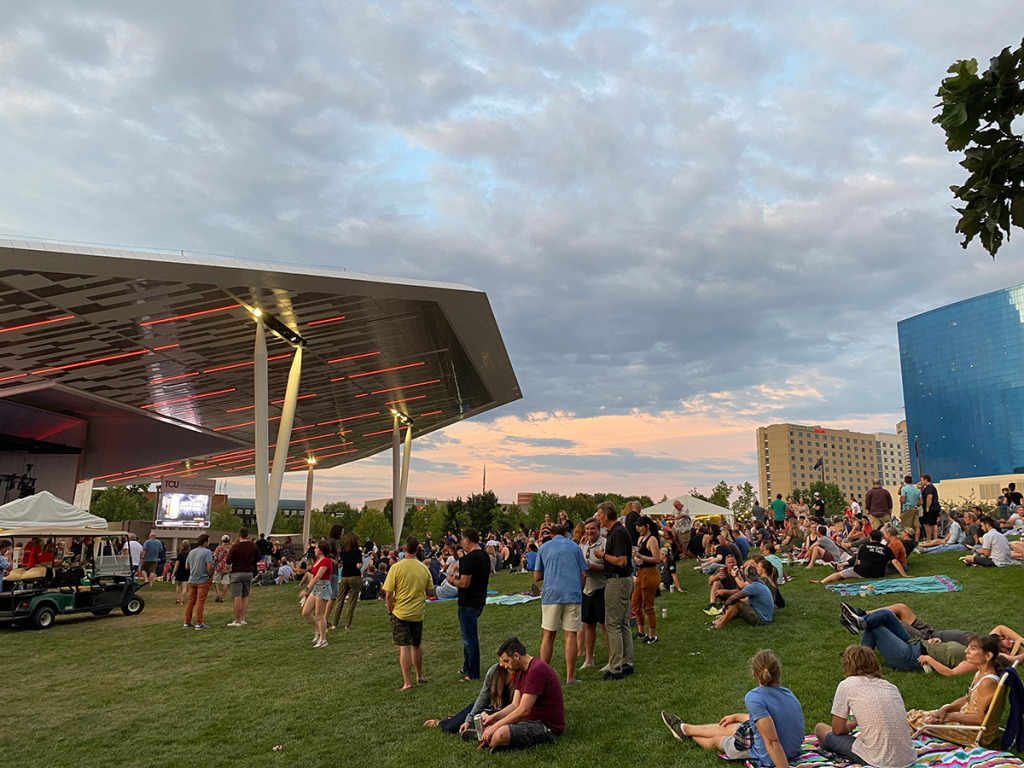 Online sensation
In March 2020, music producers Timbaland and Swizz Beatz launched a webcast series titled "Verzuz," based on head-to-head "battles" of two musical artists.
The popular series featured Stephanie Mills, managed by Indianapolis event promoter Harris, and Chaka Khan on Nov. 18.
"During the time of COVID, Verzuz was needed," Harris said. "It has grown leaps and bounds because they've received so much financial support through [video-sharing app] Triller. How much longer is it going to be around? I don't know. But I do know for the time that it is, it's phenomenal."
Mills and Khan sang for an in-person audience at a Los Angeles theater, and the show has racked up more than 950,000 views on YouTube.
Online commenters applauded the performance of Mills, who begins a tour with fellow R&B stars Patti LaBelle and Gladys Knight on Feb. 11 in Louisville.
To get to the 153,618 Gainbridge Fieldhouse tickets listed by Pollstar, the arena hosted performances by country artists Dan & Shay and Brett Young, comedians Dave Chappelle and Katt Williams, pro wrestling nights, a gymnastics exhibition starring Simone Biles and six days of "Disney on Ice."
In February, the arena hosted a socially distanced performance by contemporary Christian artist Toby Mac before vaccinations were widely available.
"I remember when they started playing, how much joy that brought our whole team," Raines said. "It had been 11 months since we had heard that in our building."
Throughout the pandemic, Pacers Sports & Entertainment officials have consulted with the Marion County Public Health Department, Indianapolis Mayor Joe Hogsett, Gov. Eric Holcomb, the Capital Improvement Board, Indianapolis Motor Speedway, the Indianapolis Colts, Indy Eleven and Visit Indy.
"Everyone has shared information with everyone else, because this clearly was a situation where a rising tide would lift all boats," Raines said. "We wanted to do it safely and together and show the country you could do this safely."•
__________
Editor's note: Reporter Dave Lindquist is a former board member of the Indiana Independent Venue Alliance. He resigned from that role before joining IBJ's staff in October.
Please enable JavaScript to view this content.