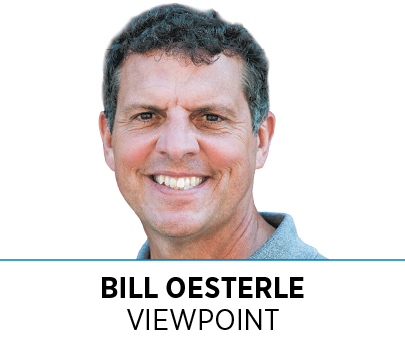 I am a law-and-order guy. Laws represent the most fundamental social contract of a democratic society. I have always felt that, if I have a voice in making them, I am willing to trade some of my liberty to allow the government to enforce them. When governments won't, or can't, enforce the law, their inaction rattles our most basic belief in how we all are going to get along.
Readers might now anticipate that I am going to rail on prosecutors and law enforcement agencies that overtly subvert laws and, by extension, the will of the people simply because they disagree with it. To me, such autocratic behavior approaches treason, but that's for a different column.
Instead, I am writing about the other end of the bargain. When laws are so flawed that they are unenforceable, we owe it to law enforcement to fix them. In this particular case, Indiana needs to give undocumented immigrants driver's licenses.
Before you react with hysterics about these "illegal" immigrants not following the law, I concede. They did not. It is a giant problem. The federal government's handling of the issue is nothing short of despicable. Congress has behaved like children for 40 years in failing to address this, and now states like Indiana are left to deal with the mess. Direct your hysterics toward Congress. I'll join you.
Back here in Indiana, we have a bunch of people driving around without licenses. That's not good. It means people drive without training, without basic screening and without a driving record. We force police officers performing one of their most dangerous duties to try to make an instant judgment call without vital information. It's absurd.
We have two options to fix this. We either enforce the law and begin a massive crackdown, or change the law and set up licensing requirements.
Enforcement would probably work, but it would be stratospherically expensive. We will need more cops, more cop cars, expanded courts and bigger jails. I have yet to meet a single cop or prosecutor who seriously supports this. In addition, we risk pushing these immigrants to surrounding states. This would be economically disastrous for several significant pieces of Indiana's economy.
Our only other alternative to end this illegal and dangerous activity is to set up licensing requirements. Make immigrants get learner's permits, go to driving school, learn to parallel park and pass the eye exam like the rest of us. Make them stand in line at the license branches and make them worry about their renewals getting lost in the mail.
If you feel like they should have to do something extra, then charge them a fee and require them to have decent insurance, something we oddly don't require of ourselves. If we do this, we help police, we reward responsible behavior, and prosecutors can focus on bad actors.
I support licensing, but I will tolerate either approach. The status quo, however, is lazy and stupid. We need to do better.•
__________
Oesterle is the co-founder of TMap and Make My Move. He was the campaign manager for Mitch Daniels' first run for governor.
Please enable JavaScript to view this content.