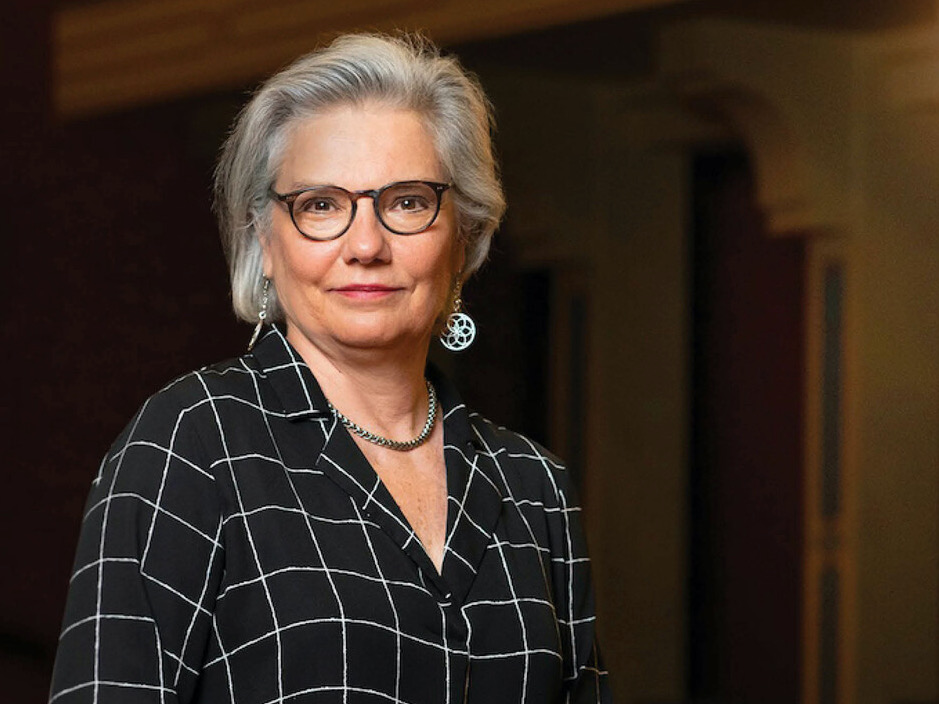 Janet Allen, whose tenure as artistic director for the Indiana Repertory Theatre has been the longest and most impactful in the organization's 51-year history, announced Thursday she will retire in 2023.
The professional theatre company plans to celebrate its 50th anniversary season beginning Sept. 14 with a production of "Jane Austen's Sense and Sensibility." Allen will step down from her position as executive artistic director and co-CEO of the IRT on June 30, 2023, following the season's closing production of "Clue," which will run April 19-May 20.
A native of Bloomington-Normal, Illinois, Allen has worked at the IRT since 1980, with a three-year break in the mid-1980s. Her professional roles have included dramaturg, associate artistic director and artistic director since 1996.
"After nearly 40 years of service to the IRT, it's time for change, both for me and the institution," Allen said in a prepared statement. "I have had one of the most wonderful jobs on the planet—making art with amazing professionals from around the country, and sharing that art with the place I call home: central Indiana and its communities of all ages, backgrounds and viewpoints."
Suzanne Sweeney, IRT's managing director who shares CEO duties with Allen, said Allen's work will resonate with the organization into the future.
"Janet has been an amazing colleague and collaborator who opens her heart to all of us—from board members to artists, from staff to patrons. We all will miss her inspirational enthusiasm for the art, and I will personally miss her mentorship, her friendship, and her larger-than-life presence," Sweeney said in a prepared statement.
Allen, 66, will exit the IRT with multiple operational plans in place for the near future.
In 2016, the organization signed a 10-year lease to remain at its historic downtown building at 140 W. Washington St.
In 2020, OneAmerica extended its deal to sponsor seasons of IRT productions through 2026-27.
Also in 2020, the family of late philanthropist Margot Lacy Eccles announced a $2 million gift to endow the IRT's artistic director position, which is named in her honor.
By January 2020, the IRT had raised more than $17.9 million toward a "Front and Center" capital campaign that featured a goal of $18.5 million.
A search firm has been hired to seek the IRT's next artistic director. Allen's successor is expected to be announced in early 2023.
Please enable JavaScript to view this content.