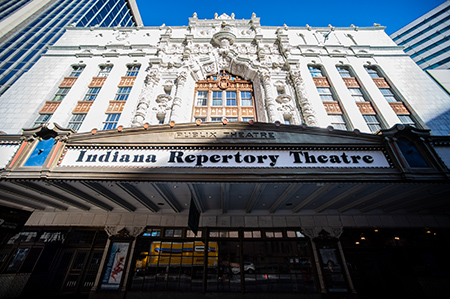 Minnesota native Benjamin Hanna will transition from his associate artistic director role at the Indiana Repertory Theatre to become artistic director on July 1, the IRT announced Monday.
With Hanna's promotion, the theater has its successor to Janet Allen—the executive artistic director and co-CEO who plans to retire June 30 after 27 years in the role.
"I am deeply honored to serve as IRT's next artistic leader," Hanna said in a written statement. "In our next chapter, I envision a theater that is nationally celebrated, revered for producing challenging new works of the highest caliber and is known as a leader in modeling equity and inclusion."
Since joining the IRT's staff in 2017, Hanna has directed productions such as "Fahrenheit 451" and "The Book Club Play." He launched the organization's inclusion, diversity, equity and access initiatives, and he will direct "Clue" April 19-May 20 at the theater in downtown Indianapolis.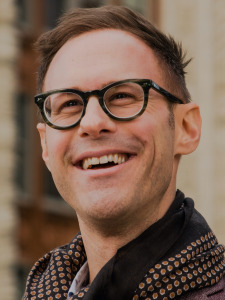 Before moving to Indiana, Hanna worked for children's theater companies in Minneapolis and San Francisco.
The IRT and its board conducted a nationwide search with Management Consultants for the Arts to select Allen's successor.
"Ben's care for the Indianapolis community and our staff is inspiring, his enthusiasm is infectious and his passion for theatre that changes lives goes to the very heart of the IRT's mission," said Suzanne Sweeney, IRT's managing director.
Allen has worked at the IRT since 1980, with a three-year break in the mid-1980s. Her professional roles have included dramaturg, associate artistic director and artistic director since 1996.
Please enable JavaScript to view this content.