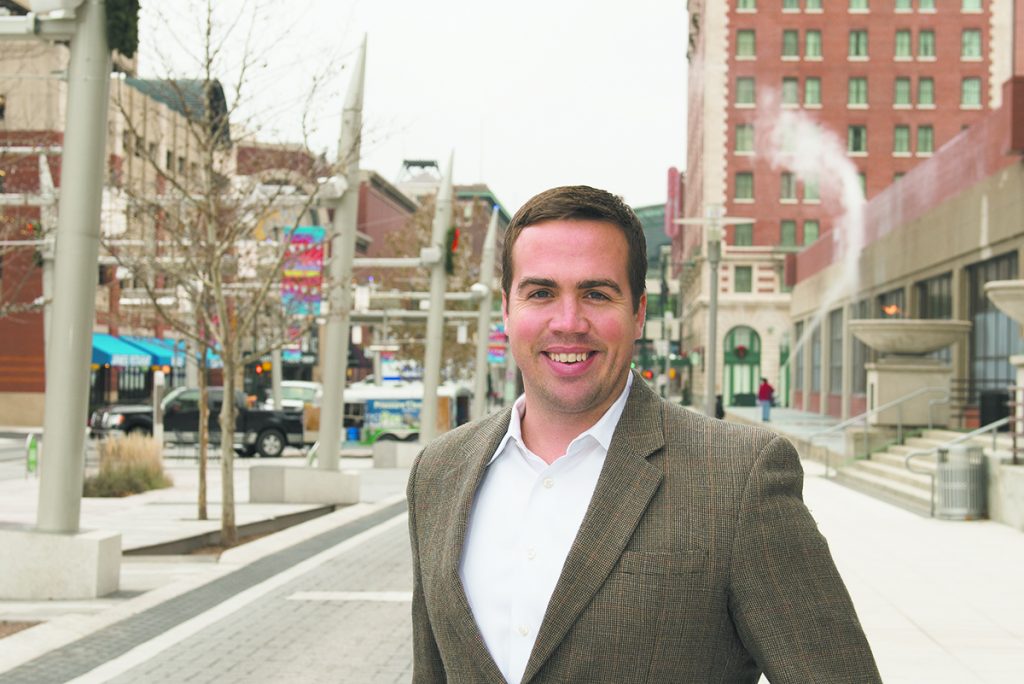 Ryan Vaughn, who has led the Indiana Sports Corp. since 2014, plans to resign from his role as president on July 1 "to pursue an opportunity in the private sector," the organization announced Tuesday.
The ISC said Vaughn, 44, will move into a consulting role to help with transition matters through its annual board meeting on Sept 14.
Prior to leading the ISC, Vaughn served as chief of staff for former Indianapolis Mayor Greg Ballard from 2012 to 2014. There has been speculation that Vaughn might someday run for mayor.
"I'm not prepared to go into detail on my private sector role," Vaughn told IBJ in a text Tuesday morning. "I'll reach out when I'm in a good spot. I do not intend to run for office."
ISC is a not-for-profit organization that focuses on bringing major sporting events to Indianapolis. It plays a key role in the state's tourism and economic development efforts.
"It has been a tremendous honor to serve in this role for the last eight years," Vaughn said in written remarks. "I've been blessed to work with incredible board leaders, an amazing team, and thousands of individuals in the community who care deeply and give freely to support our mission and the impact it has on our city and state."
Prior to working for the mayor's office, Vaughn served on the Indianapolis City-County Council and the host committee for the 2012 Super Bowl. He is a graduate of Ben Davis High School in Indianapolis, Wabash College and Indiana University's law school in Indianapolis.
During Vaughn's time as president, the Sports Corp. has hosted or won bids to host an NBA All-Star Game, multiple Big Ten championships, the College Football Playoff National Championship and numerous NCAA tournaments and championships.
He also helped lead the ISC's ambitious and successful effort to host the entire NCAA Men's Basketball Tournament in central Indiana in 2021 during the pandemic.
ISC Board Chairman Rick Fuson, CEO of Pacers Sports and Entertainment, has formed an eight-person search committee to search for Vaughn's replacement.
"The continued success of Indianapolis as North America's best city for big events is easy to take for granted, but it is the vision and talent of people like Ryan Vaughn that have kept us in the lead," Fuson said in written comments. "I am immensely grateful to Ryan for his leadership, and while he leaves remarkably big shoes to fill, he also leaves Indiana Sports Corp as poised as ever to continue this incredibly important work."
Please enable JavaScript to view this content.