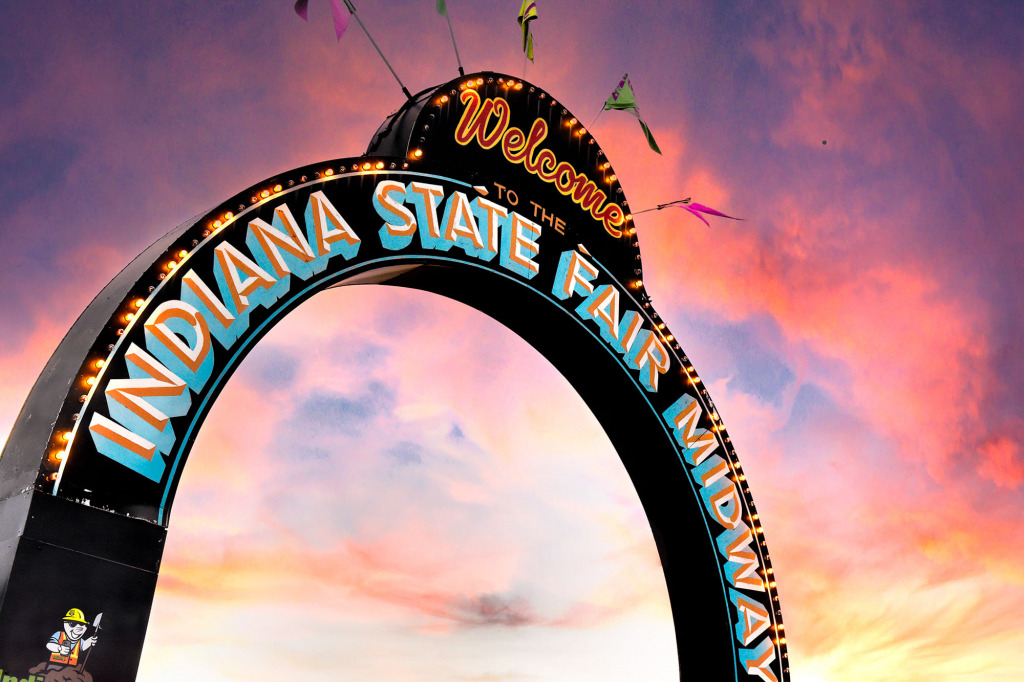 Attendance at the Indiana State Fair picked up slightly this year in its third year under a "post-pandemic" format that added an 18th day to the schedule.
Fair officials announced Thursday that attendance for this year's event came in at 840,414, up from 837,568, an increase of less than 1%. Attendance was 830,390 in 2021.
After calling off the 2020 fair due to the pandemic, organizers added an 18th day to the schedule starting in 2021, but spread those days over a longer period than previous fairs by closing on Mondays and Tuesdays. The new format adds an extra weekend to the schedule.
More than 6,700 exhibitors showed or displayed nearly 50,000 animal and non-animal projects in total at the 166th Indiana State Fair. Officials said many vendors reported record sales.
This year's fair was highlighted by the unveiling of the new Indiana Farm Bureau Fall Creek Pavilion, which replaced the building formerly known as the Swine Barn.
Indiana State Fair attendance history
The fair ran for 18 days this year, last year and in 2021. The fair ran 17 days from 2009-2019 and 12 days prior to 2009.
2023 – 840,414
2022 – 837,568
2021 – 830,390
2020 – No fair
2019 – 878,857
2018 – 860,131
2017 – 906,732
2016 – 731,543
2015 – 907,000
2014 – 954,884
2013 – 978,296*
2012 – 853,941
2011 – 872,312
2010 – 950,000
2009 – 973,902
2008 – 859,600
2007 – 746,421
2006 – 870,052
2005 – 820,248
2004 – 900,365
2003 – 878,114
2002 – 796,431
2001 – 731,592
2000 – 754,410
1999 – 748,204
1998 – 728,724
1997 – 673,167
1996 – 701,021
1995 – 591,680
1994 – 672,872
1993 – 689,924
1992 – 722,218
1991 – 676,693
1990 – 639,335
1989 – 593,676
1988 – 571,230
*Fair record
Source: Indiana State Fair Commission and IBJ research
Please enable JavaScript to view this content.