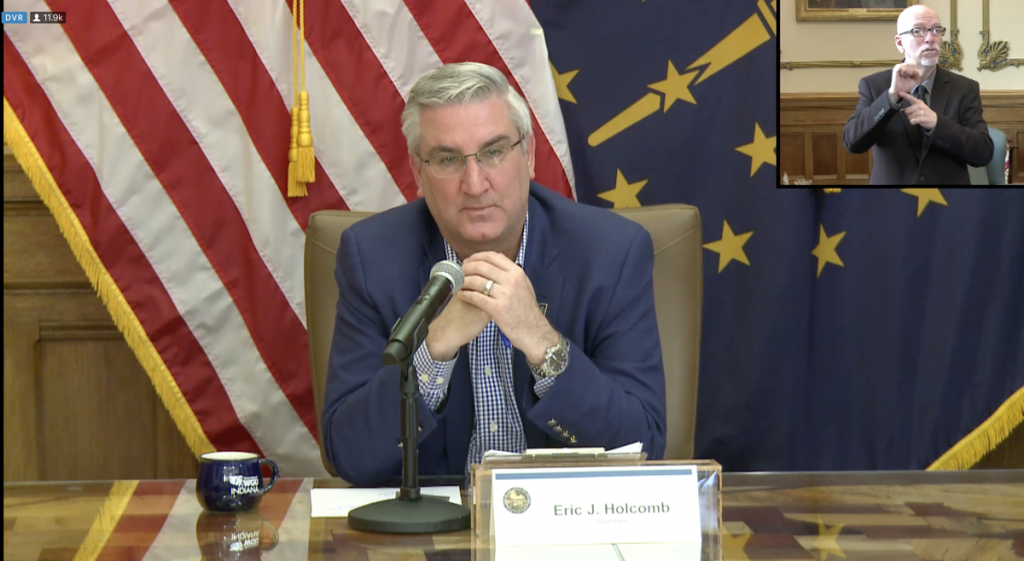 Seven Midwestern governors announced Thursday that they will coordinate on reopening their state economies, after similar pacts were made in the Northeast and on the West Coast.
The Midwestern agreement includes Indiana, Michigan, Ohio, Wisconsin, Minnesota, Illinois and Kentucky.
IBJ reported Tuesday that some Midwestern governors were discussing such a pact.
"We look forward to working with experts and taking a fact-based, data-driven approach to reopening our economy in a way that protects families from the spread of COVID-19," the governors said. "Our No. 1 priority when analyzing when (is) best to reopen our economy is the health and safety of our citizens."
The alliance of states in the Midwest joins two others that were announced earlier in the week: one on the West Coast and one in the Northeast. All together, the 17 states covered by the three pacts are home to nearly half the U.S. population.
Ohio Gov. Mike DeWine said Thursday that he plans to start slowly re-opening the economy on May 1, but Indiana Gov. Eric Holcomb wouldn't commit to that date on Thursday afternoon.
Holcomb said he couldn't put a specific date on it, but "we are thinking early May."
"I'm going to be looking at the numbers," Holcomb said. "We've said all week long here in the state of Indiana that these next few days are very important to us."
Holcomb has also asked various business associations and trade organizations for input on what changes employers can make to ensure safe working conditions when people can return to work. He said he's requested those recommendations be submitted by April 22 "so that we can in May hit the ground running and not have to hit the pause button."
"Phasing in sectors of our economy will be most effective when we work together as a region," the governors said in a statement. "This doesn't mean our economy will reopen all at once, or that every state will take the same steps at the same time. But close coordination will ensure we get this right. Over time, people will go back to work, restaurants will reopen, and things will go back to normal. We look forward to working together as one region to tackle this challenge together."
Please enable JavaScript to view this content.