Indianapolis-based Calumet Specialty Products Partners LP has a new chief executive, as part of a leadership reshuffling that went into effect this week.
Todd Borgmann, 39, has been promoted to CEO at Calumet, which makes a variety of oil- and wax-based specialty products ranging from industrial lubricants and solvents to jet fuel. Borgmann has been at Calumet for 14 years and previously served as the company's chief financial officer. He is a native Hoosier and lives with his family in Greenwood.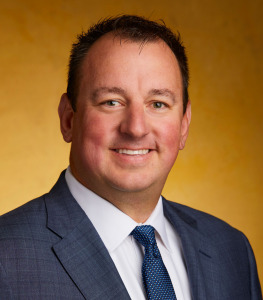 Borgmann succeeds former CEO Steve Mawer, who had served in that role since April 2020. Mawer has now moved to the role of executive chairman of Calumet's board of directors. Mawer takes over the board role from Fred Fehsenfeld, who announced in February that he planned to retire as board chairman.
Taking over as CFO is Vincent Donargo, who was previously Calumet's chief accounting officer. Donargo joined the company in 2020.
All of these changes took effect upon Fehsenfeld's retirement on May 1.
Calumet was formed in Burnham, Illinois, in 1919 and originally did business as Calumet Refining Co. The company moved its corporate headquarters to Indianapolis in 1990 and went public in 2006. It currently has more than 1,400 employees nationwide, including about 200 in Indiana. It operates 12 production, blending and packaging facilities in the U.S. and Mexico, including a site in Muncie.
Last year, the company posted a loss of $260.1 million on revenue of $3.1 billion. Calumet is set to release its first-quarter financial report Friday morning.
Please enable JavaScript to view this content.