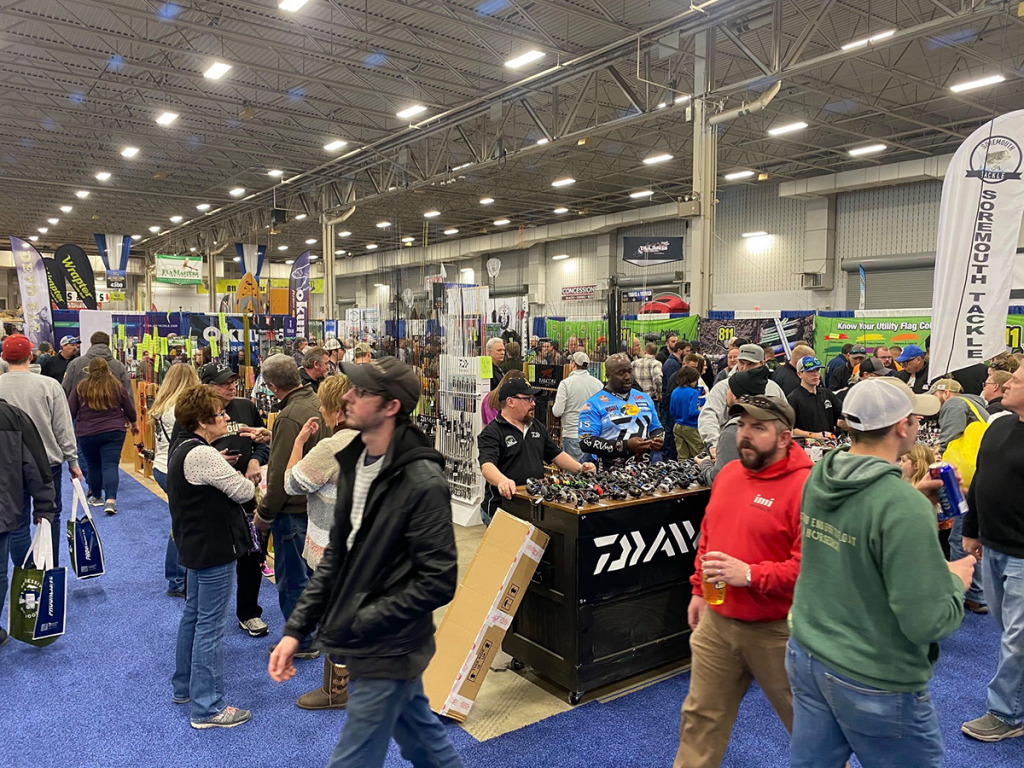 The annual Indianapolis Boat Sport and Travel Show—considered the largest consumer trade show of its kind in the nation—has been called off in 2021 due to the COVID-19 pandemic, ending a 66-year run, organizers announced Wednesday.
The show had been scheduled to run for the 67th year Feb. 19-28 with affiliated events that typically combine to take up almost every building at the Indiana State Fairgrounds.
The event had been scheduled to include the 30th annual Indiana Motorcycle and Powersports Expo (Feb. 19-21) and the 24th annual Indiana Deer Turkey and Waterfowl Expo (Feb. 25-28).
Anderson-based Renfro Productions Inc., which produces and manages the events, also said Tuesday that it has called off several similar events that were scheduled for the Duke Energy Convention Center in downtown Cincinnati: the 64th annual Cincinnati Boat Sport & Travel Show (Jan. 15-17 and Jan. 20-24), the 25th annual Cincinnati Golf Show (Jan. 22-24 ), the inaugural Cincinnati Fishing & Tackle Expo (Jan. 15-17) and the inaugural Cincinnati Deer Turkey & Waterfowl Expo (Jan. 22-24).
"Health concerns and capacity restrictions related to the pandemic at both the Duke Energy Convention Center in Cincinnati and the Indiana State Fairgrounds in Indianapolis have convinced us that we can't put on these shows and maintain our established level of excellence and meet the expectations of both our attendees and exhibitors," Renfro Productions President Kevin Renfro said in written remarks. "This is the first time in our 66-year history that we've ever postponed a show, and it's a major disappointment to our entire organization. But the good news is that we expect to be back bigger and better than ever in 2022."
The Indianapolis Boat, Sport, and Travel Show dates to 1953 and has been produced by the Renfro family since 1963. The 10-day event uses 700,000 square feet of space at the fairgrounds.
Renfro Productions, which was founded by Kevin Renfro's late father, Harry, acquired the Cincinnati events last year.
Please enable JavaScript to view this content.