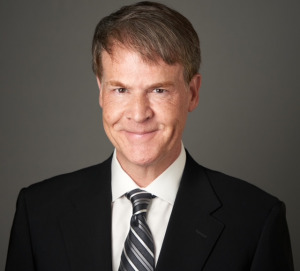 Jefferson Shreve, the founder of Storage Express and a former City-County Council member, is running for Indianapolis mayor. His campaign creates a four-way Republican mayoral primary with Abdul-Hakim Shabazz, John L. Couch and the Rev. James W. Jackson.
Shreve filed to run Friday, just before the noon deadline. The candidate declined an interview with IBJ, but his campaign issued a written statement.
"Indianapolis is crumbling under the failed leadership of Joe Hogsett," the statement said. "Rampant violent crime, deteriorating infrastructure, the scourge of drug addiction and homelessness, and the woke politics of the far left are driving away opportunity and destroying our neighborhoods. … Career politicians and pundits can't save our city, we need real leadership and I look forward to sharing my vision with the people of this great city in the coming months."
Shreve, 57, sold Storage Express for $590 million last year. Utah-based Extra Space Storage Inc. purchased Storage Express' 107 properties in Indiana, Ohio, Illinois and Kentucky. As part of the acquisition, Shreve sits on the board of directors for Extra Space Storage.
Along with his business ventures, Shreve has been involved in politics for much of the past decade. 
He served two stints as a member of the Indianapolis City-County Council. He was elected to represent south-side District 23 in 2012 and held the seat until 2015.
In 2016, Shreve ran for the Republican nomination for a state Senate seat, but was beaten in the primary by current Sen. Jack Sandlin. Shreve was also a Republican National Convention delegate during the 2016 Republican presidential primary won by Donald Trump.
He was chosen by a GOP caucus in 2018 to fill a seat left vacant by former Republican City-County Councilor Jeff Miller's resignation after Miller pleaded guilty to four battery charges stemming from a child molestation investigation. The district covered parts of downtown and the south side, including influential properties like the Indianapolis Convention Center, Lucas Oil Stadium and Eli Lilly and Co.'s massive corporate campus.
Shreve did not run for reelection after his term, and the seat is currently held by Councilor Kristin Jones.
Shreve is also on several boards and has made prominent donations to Indiana University. In 2018, he and his wife Mary funded the construction of "The Shreve Gateway," the 52-feet tall steel structure at the corner of Michigan and West streets for IUPUI. The unspecified donation also funded two endowed scholarships.
He served as commissioner on the city's Metropolitan Development Commission and was appointed by then-Gov. Mike Pence to Indiana's State Workforce Innovation Council. He is on the board of directors of the Indiana Chamber of Commerce.
Shreve received his bachelor's degree in political science from Indiana University, a master's in international studies from the University of London and an MBA in agribusiness from Purdue University.
On the Democratic side, incumbent Mayor Joe Hogsett will face State Rep. Robin Shackleford, Clif Marsiglio, Gregory Meriweather, Larry Vaughn and Bob Kern.
Hogsett had $3.6 million on hand in January. The long list of candidates hoping to unseat the incumbent mayor are far behind in fundraising.
The last Republican to serve as Indianapolis mayor was Greg Ballard (2008-2016), who won public favor partially due to Democratic incumbent Bart Peterson's large property tax hike.
In 2019, Hogsett trounced Republican Jim Merritt with 73% of the vote.
Please enable JavaScript to view this content.