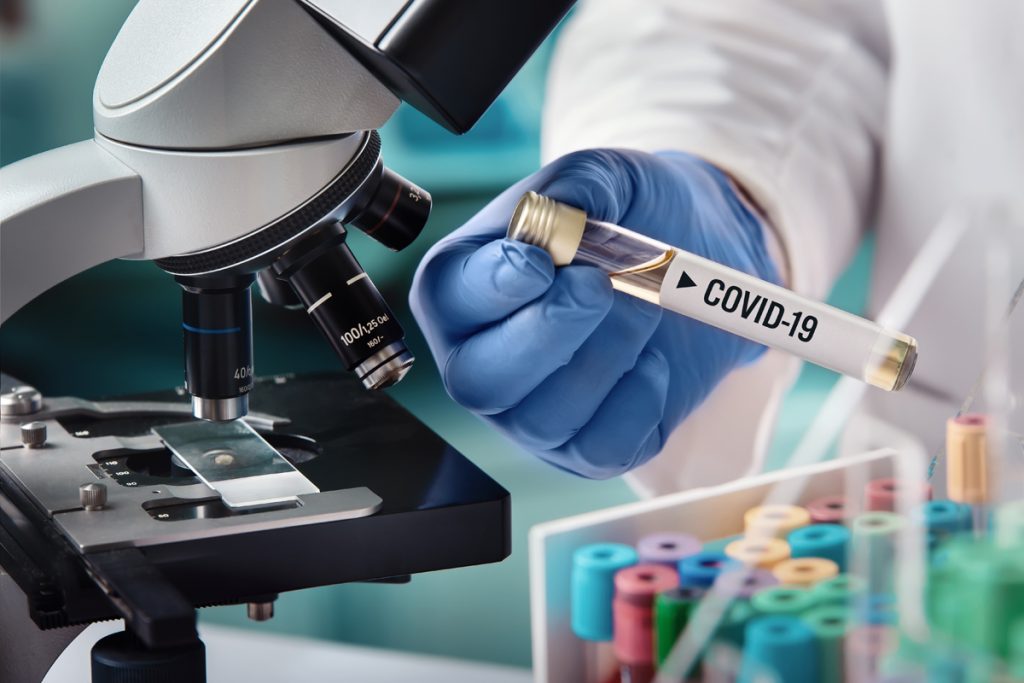 Hospitals in the Indianapolis area could be quickly overwhelmed with an influx of patients if the COVID-19 spreads quickly, according to a new study by the Harvard Global Health Institute.
Even if only 20% of the adult population in the area is infected within six months, the region would need 1,331 beds in intensive care units to treat the most seriously ill, who often need ventilators and are kept under constant observation.
That's more than the 1,081 total ICU beds on hand in the Indianapolis area, according the study, which examined more than 300 markets around the country and compared the number of beds here to the amount that would be needed under numerous scenarios.
Hospital officials here are bracing for a possible surge of patients over the next few weeks, and say they are taking steps to prepare for a big influx. Those steps include postponing elective surgeries and converting more areas into "isolation units" to avoid spreading the virus.
In the United States, COVID-19 is expected to infect 20% to 60% of the population before the pandemic runs its course. In some countries, such as Italy, the disease has caused the collapse of the nation's ICU capacity.
The estimates released this week by the Harvard Global Health Institute were first published by ProPublica and The New York Times. The study looked at numerous scenarios, including three different time frames and several different levels of infection.
Under many of the scenarios, the Indianapolis area—like many other parts of the country—appears to be overmatched by what is coming.
"Vast communities in America are not prepared to take care of the COVID-19 patients showing up," said Dr. Ashish Jha, director of the Harvard Global Health Institute, who led a team of researchers that developed the analysis.
If 40% of Indianapolis-area adults became infected—a moderate estimate—within six months, this area would need 2,662 ICU beds, more than twice as many as are on hand. And if 60% became infected, the area would need 3,993 ICU beds, nearly four times as many as are on hand.
The vast majority of healthy adults who are infected would not need hospitalization. Their symptoms could include low-grade fevers, coughs and sneezes. The study only looked at adults who would need to be hospitalized, as well as how many of those hospitalizations would become serious enough to require ICU treatment.
Health officials around the country are hoping to slow the spread of the virus to avoid a surge in hospitalizations. That's why they are asking people to stay home and keep the virus at bay—a strategy known as "flattening the curve," to keep hospital beds from filling up so quickly.
For example, if Indianapolis-area hospitals had twice as long, or 12 months, to deal with the virus, they would have more flexibility.
Under the 12-month scenario, if 20% of adults were infected, hospitals here would need only 666 ICU beds to handle all of those patients, because they would be spread out over more time. If 40% of adults were infected, they would need 1,331 ICU beds. And if 60% were infected, they would need 1,997 beds.
And under a more favorable scenario, 18 months, hospitals would have even more ability to handle the patient load. If 20% of adults were infected, hospitals would need only 434 ICU beds. If 40% were infected, they would need 868. And if 60% were infected, they would need 1,302.
In all, the Indianapolis region has 7,441 total hospital beds, the study said, but about half of them are filled at any given time. That would present an additional challenge, if patients needed to be treated for COVID-19 but did not require around-the-clock ICU observation.
In response, local hospitals say they are trying to take steps to free up all the beds they can by postponing elective and non-urgent procedures.
Community Health Network, which operates seven hospitals in Indiana, said its patient volume has been increasing in recent days, and it is already treating several patients who have tested positive for COVID-19.
"For the moment, we do have a sufficient number of ventilators and ICU rooms, but I am very concerned that once this surge hits in the next week or two, we will not," said Dr. Ram Yeleti, Community Health's physician chief executive. "We have a lot of preparedness planning going on, every single day, on how to maximize the use of ventilators, and how do we open up rooms we typically would not use as hospital beds for our patients."
Indiana University Health, the state's largest hospital system, said it has roughly 371 staffed ICU beds, and is taking inventory of the number of ventilators and isolation rooms available.
It said it has seen a "gradual increase" in patients visiting the emergency department over the past few days, as well as an increase in patients with the flu.
"We have surge plans in place and are working to evaluate and ensure adequate staffing, equipment and resources to handle a potential influx of patients with COVID-19," said Dr. Chris Weaver, senior vice president of clinical effectiveness at IU Health, which includes Methodist Hospital in Indianapolis, the largest hospital in the state.
Some other hospitals, including Riverview in Noblesville and Eskenazi in Indianapolis, say their patient volumes have been normal in recent days, but they are bracing for a possible surge.
It's unclear how many ventilators are available to treat patients who would have serious stages of COVID-19, which often includes difficulty breathing. The Indiana Hospital Association referred those questions to the Indiana State Department of Health.
The health department did not provide a figure of ventilators available, but said it is keeping a close eye on developments.
"Indiana is working with hospitals across the state to constantly evaluate their capacity and needs," it said in an email to IBJ. "This gives us information not just about one facility, but about regions, so that resources can be shifted should it become necessary. We continue to monitor this situation daily."
Please enable JavaScript to view this content.