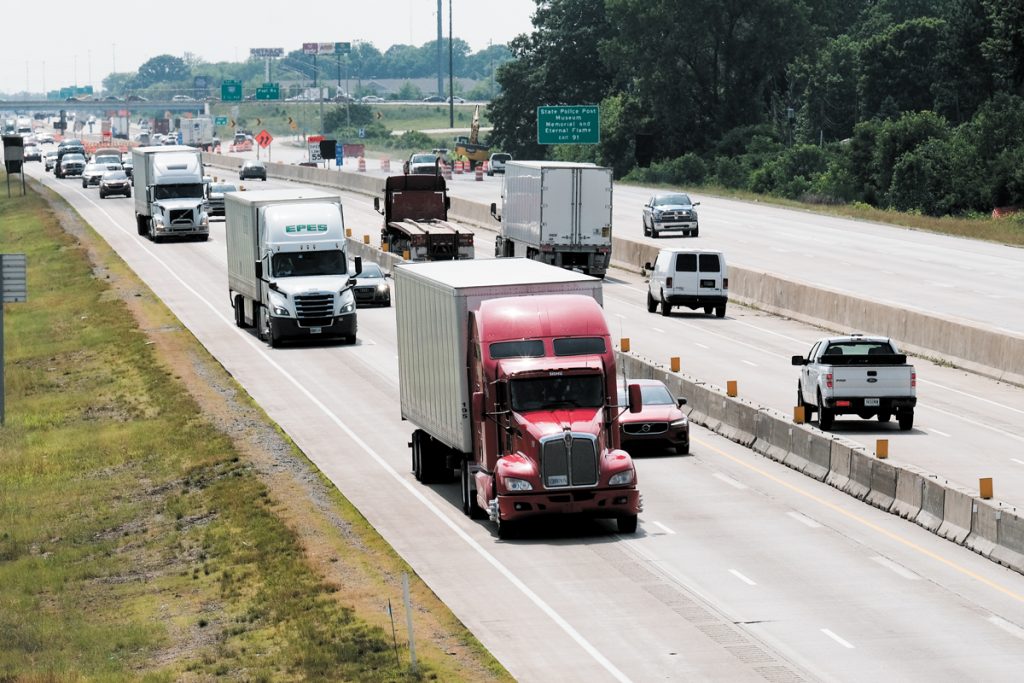 Indiana's state-owned road system is solidly below average and isn't improving, according to a new report released Thursday by the Los Angeles-based Reason Foundation.
The foundation's 26th annual highway rankings place the Hoosier state at 32 for the second straight year, dinging it for poor rural and urban interstate pavement, insufficient maintenance expenditures, low capital and bridge spending, and more.
The nonpartisan, libertarian think tank tracks the 50 states' road conditions and cost-effectiveness across 13 categories. The report says Indiana's state-controlled highway mileage makes it the 23rd-largest highway system in the country.
It also says Indiana drivers waste 17.96 hours per year in traffic congestion, ranking 38th in the nation.
Overall, Indiana came in below neighboring states Kentucky (4) and Ohio (24), and above Michigan (34) and Illinois (40) in the rankings.
Even in Indiana's highest-scoring categories, including rural arterial pavements (15) and overall fatality rate (16), Indiana still doesn't come out near the top.
"While it's challenging for a state to have strong rankings across the board, Indiana does not have a single category rank in the top 10, and the state ranks in the bottom 15 of all states in four categories," said Baruch Feigenbaum, the study's lead author and Reason's senior managing director for transportation policy, in written comments.
Those lower categories include congestion in urban areas (38), urban interstate pavement conditions (40), per-mile maintenance spending (42) and rural intestate pavement conditions (44).
The report also knocks Indiana for its spending efficiency. It says the state spends $94,623 per mile of state-controlled road—about $14,000 more per mile than Minnesota and Ohio, despite having "more poor Interstate pavement miles than Minnesota and about twice as many as Ohio."
"To improve in the rankings, Indiana needs to have its above-average spending on roads translate into smoother interstate pavement and less traffic congestion," Feigenbaum said.
Reason's report uses 2019 and 2020 data from the Federal Highway Administration's highway statistics reports, the National Bridge Inventory, each states' highway fatality rates.
Congestion data came from INRIX Research and the U.S. Census Bureau's American Community Survey.
Please enable JavaScript to view this content.