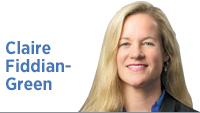 Fifty years ago, U.S. astronauts Neil Armstrong and Buzz Aldrin landed the Apollo lunar module on the moon and became the first humans to walk on the lunar surface. Just eight years earlier, President John F. Kennedy had established a national goal of "landing a man on the moon and returning him safely to the Earth."
Achieving this goal, Kennedy asserted, would require unwavering leadership in the face of inevitable setbacks, long-term resource commitments, and a high degree of coordination and discipline across numerous organizations.
Spurred on by Cold War-era competitiveness, the seemingly impossible happened. Less than a decade after Kennedy's moonshot speech, Armstrong took the historic step that symbolized "one giant leap for mankind."
A clear and unifying vision. Courageous leadership. Intentional alignment of people and effort across multiple sectors. These were the key ingredients that made it possible for the United States to achieve Kennedy's goal.
In this same spirit, Indiana should establish its own moonshot—a bold goal that will benefit all Hoosiers. Here's one idea: By 2030, Indiana will be a healthy state where the majority of adults have jobs that pay family-sustaining wages and provide health insurance—what Washington, D.C.-based Brookings Institution refers to as "good jobs." Achieving this will take as much discipline and coordination as was required by our national space program.
There are many good things about living in Indiana, including strong fiscal stability rankings and a well-deserved reputation for collaboration. But we have room for improvement when it comes to health, education and employment.
Indiana ranks 41st out of 50 states for people's overall health, and the top driver of this low ranking is Indiana's high prevalence of smoking. We rank 39th out of 50 states for our higher education outcomes, including comparatively low college graduation rates and the share of Hoosiers 25 years and older with an associate degree or higher. And, because of our economy's heavy reliance on manufacturing and agriculture, Indiana is the most at-risk state when it comes to the potential for automation-related job losses.
Achieving Indiana's moonshot requires tackling our state's high tobacco use with evidence-based policies. The most effective policy is to raise the price of products containing nicotine, including traditional cigarettes and e-cigarette pods and devices.
We must also prepare all Hoosier students so that they graduate from high school ready for the post-secondary education and training that most jobs in our global economy will soon require. A key step is to align Indiana's approach to training teachers with international best practices, which emphasize deep content knowledge and classroom management skills combined with a year-long residency with a master teacher. Marian University's new Educators College is one model for teacher-preparation programs to emulate.
We must also create robust statewide systems that place employers in the driver's seat in designing and delivering work-based learning—starting in high school and extending through retirement. States like Colorado and South Carolina have recognized the economic imperative of better connecting education and training systems with the rapidly evolving needs of employers facing business model disruptions. Dual education systems developed by countries like Switzerland can provide practical inspiration for the United States.
We are about to enter a new decade, which presents the perfect opportunity for Indiana to unite behind a moonshot. Let's choose one that will advance Indiana's global competitiveness and help all Hoosiers thrive.•
__________
Fiddian-Green is president and CEO of the Richard M. Fairbanks Foundation and a former adviser to then-Gov. Mike Pence on education issues. Send comments to ibjedit@ibj.com.

Click here for more Forefront columns.
Please enable JavaScript to view this content.