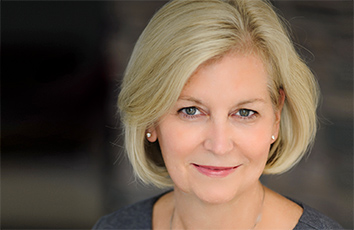 Dr. Kristina Box, Indiana's state health commissioner, announced on Wednesday that she has tested positive for COVID-19.
Box, 62, said during a online press conference that she tested positive along with her daughter and 23-month-old grandson.
Box said she tested positive on Tuesday but was not experiencing any symptoms.
The health commissioner, who has been a fixture at the governor's weekly pandemic press conferences since the beginning of the pandemic, said her grandson returned from daycare on Friday with what they thought was a cold. His mother began showing similar symptoms over the weekend.
Box said she learned two daycare workers tested positive for COVID-19 on Tuesday, so she took her daughter and grandson to be tested. All three tested positive for the coronavirus.
Her daughter and grandson are "mildly symptomatic," she said.
"God willing, none of us will become more ill than mildly symptomatic," Box said.
Gov. Eric Holcomb, Chief Medical Officer Dr. Lindsay Weaver and other staff at the Indiana State Health Department and the Governor's Office will take rapid COVID-19 tests on Wednesday afternoon. If the initial tests come back negative, they will follow up with the more reliable PCR test.
Holcomb said he expects results from the second test to be available by Thursday morning or afternoon, and he will quarantine until then.
Holcomb saw Box on Tuesday, but they were six feet apart and wearing masks, so he is not considered a close contact.
He is scheduled to attend a groundbreaking in Alexandria on Thursday afternoon, but his appearance could be canceled depending on the test results.
"He is getting tested out of an abundance of caution," Holcomb's spokeswoman Rachel Hoffmeyer told IBJ. "Next steps will be determined based on the advice of the doctors."
Box is now quarantining at home.
"I will keep everybody up-to-date on how I'm doing, but I certainly will continue to be engaged as long as I'm feeling up to it," Box said.
Please enable JavaScript to view this content.