The Indianapolis City-County Council on Friday released its long-awaited map and redistricting ordinance proposal.
Proposal 157 and the accompanying map come after a two-month, 10-part public forum series and a summary report published earlier this month. The sessions were lightly attended, but generated resident feedback emphasizing community and neighborhood unity.
"For the first time in our city's history, this Council positioned the voices of Indianapolis residents as the first and most critical step in the redistricting process," said President Vop Osili, Vice President Zach Adamson and Majority Leader Maggie Lewis in a joint statement Friday.
"Proposal 157 reflects what we heard from constituents during the "Your Voice 2022" public forums and our commitment to a process that was transparent, public-focused, and open to all," the trio continued, thanking residents who participated.
The proposal map and text, released Friday as part of the council's agenda, will be formally introduced at the legislative body's monthly meeting on Monday evening.
But the timing on Friday afternoon drew criticism from the Marion County Republican Party. Party Chairman Joe Elsener also called on the council to hold a second, post-map run of public hearings.
"Without a second round of hearings, after the maps are released to the public, Hoosiers don't have a chance to hold their councilors accountable," Elsener said in a statement. "I urge President Osili to give the public an actual chance to be a part of this process."
The proposal is scheduled to be heard at the Rules and Public Policy Committee meeting on April 12, which will be open to public comment. Residents can testify in two-minute turns.
Councilors could vote on the proposal as soon as the May 2 full council meeting.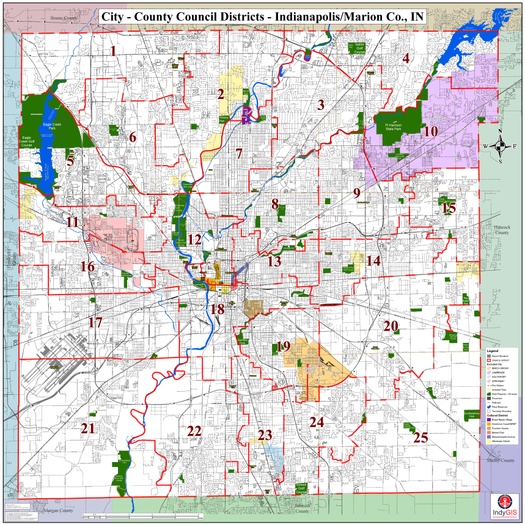 Please enable JavaScript to view this content.