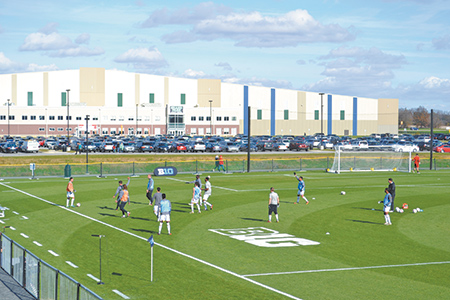 The Indy Eleven professional soccer team has officially expressed an interest in acquiring or operating Westfield's Grand Park Sports Campus, according to public documents obtained from the city.
Indy Sports & Entertainment LLC, which does business as the Indy Eleven, was among 18 companies that responded to the city's initial request for proposals to either purchase or enter into a public-private agreement to operate the massive youth sports complex.
Also among the potential bidders was Ripken Baseball LLC, which is co-owned by Baltimore Orioles great Cal Ripken Jr. and operates youth baseball facilities throughout the United States, including the well-known Ripken Experience complex in Myrtle Beach, South Carolina.
The Westfield Redevelopment Commission issued the RFP on March 3. Companies were required to inform the commission of their intent to respond to the RFP by April 1. The full proposal applications are due June 22.
The 400-acre Grand Park Sports Campus opened in 2014. It has 31 soccer fields, 26 baseball diamonds, two administration buildings and seven concession stands. A 378,000-square-foot multi-use event center opened in 2016.
Through a public records request, IBJ received copies of emails and letters sent to the city from companies in response to the RFP.
Indy Eleven officials did not respond to a request for comment Friday morning about the team's plans for Grand Park.
In correspondence indicating an interest in the park, Greg Stremlaw, president and CEO of Indy Eleven, said "Indy Sports & Entertainment LLC, as well as a new entity of the Keystone Group and others are looking to partner as we take a serious look at this opportunity."
Keystone Group, an Indianapolis-based developer, is led by chairman and CEO Ersal Ozdemir, who is also owner and chairman of the Indy Eleven.
Stremlaw did not indicate any specific plans or whether the team would like to buy or operate Grand Park. The team already has a strong relationship with the park, which it considers the club's official training center. The men's senior team has trained at Grand Park since its inaugural season in 2014.
The Eleven's United Soccer League Academy teams have trained at the facility since 2021 and the club's new USL W League (senior women) will also be based at Grand Park for both training and games. The team plays the first-ever official game in W League history on Friday night at Grand Park.
The next steps
In his weekly "Mondays with the Mayor" video posted this week on the city of Westfield's YouTube page, Mayor Andy Cook laid out the process that will follow the June 22 deadline.
Cook said a five-member panel, which will include city officials and people from the private sector, will review proposals and go through a comparative process. Negotiations with companies whose proposals met the city's criteria will follow.
"It will be months and months just to analyze what we get," Cook said in the video.
The RFP says a "successful respondent must prove the financial history to undertake their proposed form of purchase or operations, and also be able to provide the services called for and described herein, which shall consist of all supervision, equipment, labor, and all other items necessary to ensure the premium operation of all aspects of Grand Park."
Cook said Westfield issued the RFP because of a need to look ahead as other cities build similar youth sports facilities.
"Grand Park is the jewel in the country right now," he said. "What's going to happen in five to 10 years? We'll have competition. Somebody will come out with something perhaps bigger than this. So, we have to look down the road. I firmly believe that we need to examine bringing in the private sector, be it for management, perhaps lease or an outright purchase. That is the purpose of the RFP."
In the hunt
In addition to the Eleven and Ripken baseball, numerous groups with extensive sports management experience expressed an interest in Grand Park.
The companies include Arlington, Texas-based REV Entertainment, which operates Globe Life Field, home of the Texas Rangers.
Several companies are based in central Indiana, and some have been directly involved in operations at Grand Park, including Westfield-based Bullpen Ventures LLC, Westfield-based Card & Associates Athletic Facilities and Fishers-based Legacy Sports Group.
The 18 companies that responded:
• A confidential client represented by Indianapolis-based Cushman & Wakefield;
• Oak View Group, Los Angeles;
• REV Entertainment, Arlington, Texas;
• Ambassador Enterprises, Fort Wayne;
• Card & Associates Athletic Facilities, Westfield;
• Legacy Sports Group, Fishers;
• Sports Facilities Companies, Clearwater, Florida;
• LakePoint Sports, Emerson, Georgia;
• Venue Strategies, New York;
• Indiana Metro Utility Supply and Technology Inc., Indianapolis;
• Sports Force Parks, Canton, Georgia;
• Academy E, Indianapolis;
• Bullpen Ventures LLC, Westfield;
• Indy Sports & Entertainment or another entity, Indianapolis;
• Pro Player Holdings LLC, Atlanta;
• Ripken Baseball LLC, Aberdeen, Maryland;
• Eastern Sports Management, Fredericksburg, Virginia;
• Anytown USA, N/A.
Westfield Chief of Staff Jeremy Lollar said this week at a finance committee meeting that two of the 18 companies did not make the April 1 deadline. He did not reply to a question from IBJ about which two companies missed the deadline.
Companies sent their plans and proposals to Westfield Director of Enterprise Development John Rogers. In emails and letters, they described their experience and what they could bring to Grand Park.
Sean Decker, president of REV Entertainment, said his company "oversees all event and entertainment opportunities at Globe Life Field and Choctaw Stadium in Arlington, Texas, as well as works with entertainment venues around the country."
"REV Entertainment and its partners intend to deliver value and unique capabilities to enhance the economic development and growth of the Grand Park Sports Campus and the City of Westfield," Decker wrote March 30. "While our focus is the Grand Park Sports Campus, we believe we can assist the city in other areas of economic development, community events, and venue operations."
Andy Card, founder of Westfield-based Card & Associates Athletic Fields, and William Knox, president of Fishers-based Legacy Sports Group, both mentioned their companies' history of working at Grand Park.
"As one of the first private developers to build within Grand Park, Card & Associates and our Pacers Athletic Center have a vested interest in the success, longevity, and efficacy of Grand Park," Card wrote March 24.
Rob Laycock, president of Indianapolis-based Academy E, noted on March 25 that his company is working with Whitestown to build a "200,000-square-foot sports facility in a multi-use community featuring homes, apartments, hotel, retail, restaurants and more."
A look back
When Grand Park opened in 2014, it was billed as an economic development tool that would help the city diversify its largely residential tax base.
The city borrowed $45 million to fund construction. Another $13 million was spent acquiring 400 acres of land, and the city later assumed a private developer's $26 million loan when it purchased the Grand Park Events Center in 2016.
According to Westfield, Grand Park draws 2.5 million visitors each year and helps the city attract more than $1.5 million in economic development annually.
The Indianapolis Colts have hosted their training camp at the park since 2018, except for 2020 due to the COVID-19 pandemic.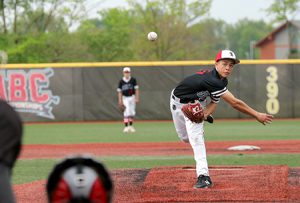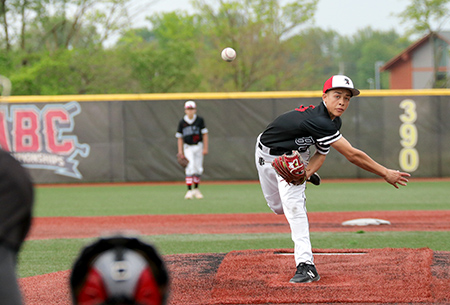 Grand Park is owned by Westfield, which uses Bullpen Tournaments to manage the baseball diamonds and tournaments at the park.
In January, the city entered into a professional services agreement with Legacy Sports Group to provide business development and support services. Knox, the president of Legacy Sports Group, was the city-appointed director of Grand Park from 2016 to 2021.
Cook appointed Matt Trnian to replace Knox in January.
The Westfield City Council has engaged in several public squabbles related to Bullpen Tournaments and its management of the baseball diamonds. In July 2020, the council imposed new oversight of the park's contracts after Troy Patton, an at-large member of the Westfield City Council, accused the organization of failing to pay the city $470,000 in admission fees.
The Indiana State Board of Accounts in late 2021 released a report that said the city did not comply with state laws and guidelines when it entered into its informal agreement with Bullpen Tournaments.
Financial questions
Patton expressed concerns Monday about Grand Park's finances at Westfield's finance committee meeting.
Patton said Grand Park's 2021 revenues were $6.14 million with $3.37 million in expenses.
That would mean Grand Park's earnings were $2.77 million before interest, depreciation and amortization. However, Patton said Grand Park's depreciation last year was more than $2.9 million.
"This is for the taxpayers to understand that Grand Park does not make money," Patton said. "It's OK, but we need to quit saying that it makes money. We need to be honest with ourselves and say it's meant to be an economic driver."
Patton said Westfield still owes nearly $80 million in debt on the park and selling it for anything less would be a taxpayer burden.
He added in his presentation that Westfield claimed Grand Park has a net worth of $200 million, which he said he thinks is "a bit off."
"I'm pretty comfortable knowing nobody's going to pay $200 million for the asset, or even $100 million for the asset, unless we plan on bulldozing the place and putting up something else, which I think would be a big mistake," Patton said.
Cook, in his "Mondays with the Mayor" video, called Grand Park "highly successful" even if it wasn't a direct money-maker.
"Let's be very clear," Cook said. "Grand Park is not bleeding money. Grand Park is perfectly capable of paying its own debt. It shows an operating profit. So, it's making money in addition to developing our tax base."
Please enable JavaScript to view this content.