Right before the pandemic, economic growth in the Indianapolis area was limited largely to middle- and high-income groups. But just two years later, a study found that marginalized populations in the region were beginning to enjoy a larger piece of the pie.
That's according to the 2023 Metro Monitor report from the Brookings Institute, which analyzed data from the U.S. Bureau of Labor Statistics, the U.S. Census Bureau and private sources to examine how the pandemic impacted inclusive growth—defined as economic growth that raises living standards for marginalized groups—across 192 U.S. metro areas.
The Indianapolis area experienced a considerable jump, going from 101st out of 192 areas in 2019 to 24th in 2021. The employment gap between white people and people of color shrank 2.4% during that time, the report found.
The study measured economic performance across five broad categories: growth, prosperity, overall inclusion, racial inclusion and geographic inclusion.
Based on those findings, metro areas were ranked in four tiers: resilient (top half of all metro areas in both 2019 and 2021), emergent (bottom half in 2019, then top half in 2021), tested (top half in 2019 but bottom half in 2021) and stagnant (bottom half in both years).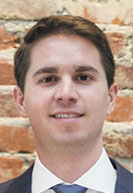 While metro areas of more than a million people generally fell into the tested category, Midwestern cities like Cincinnati, Cleveland, Indianapolis and Kansas City bucked that trend, outperforming many of their coastal counterparts.
"More affordable Midwestern regional centers really emerged during this period as opposed to these really large coastal places that were … [mostly] in the tested category," said Joseph Parilla, director of applied research at the Washington, D.C.-based Brookings Institute and co-author of the study.
The study is part of a growing effort by economists to redefine economic gains in broader terms than simply GDP and job growth.
"We want to reframe what success looks like," Parilla said.
While the study's authors refrained from drawing conclusions about why metro areas rose or fell in the rankings, some economists, advocates and business leaders said at least some of the increase in inclusive growth can be attributed to conscious efforts by employers to implement diversity, equity and inclusion initiatives.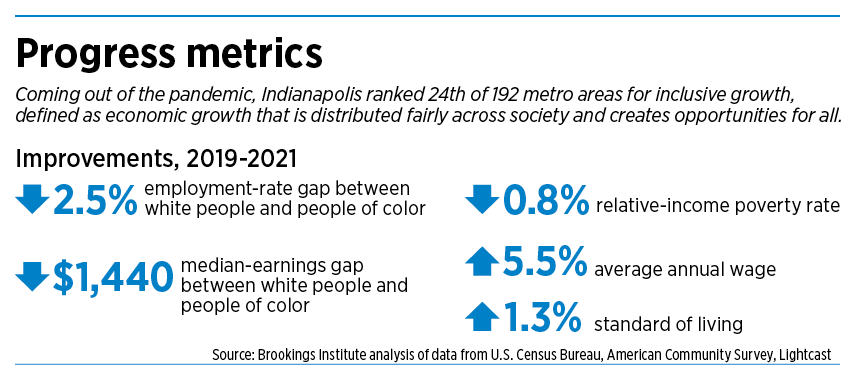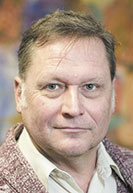 In January 2020, David Drieth was tapped to be CEO of Indianapolis-based Easterseals Crossroads, a not-for-profit rehabilitation center that offers services to people with disabilities. He made DEI one of his primary goals and hired Black Onyx Management, an Indianapolis-based consulting firm, to implement strategies and provide implicit-bias training.
Since then, the organization has added people of color to its board and management team and has made a concerted effort to reach more diverse communities.
"Our organization has always been cognizant of the way disability fits into diversity, but I don't think we have always sought to impact how people have different access to health care and services like ours," Drieth said. "Those differences occur along racial and socioeconomic lines, and I've been increasingly focusing our efforts to make sure we're reaching all communities when it comes to outreach for our services."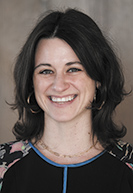 The city of Indianapolis—in partnership with the Indy Chamber, Employ Indy and the Central Indiana Corporate Partnership—has been working to understand barriers to economic prosperity, said Scarlett Andrews, the city's deputy mayor of economic development.
To that end, the city in 2019 established a living-wage program that requires businesses that receive certain tax abatements to pay their workers at least $18 an hour. The city also required companies that receive abatements to contribute at least 5% of their total incentive value toward training, child care, transit or housing for workers.
"We're not rewarding companies for having jobs that are under $18 an hour," Andrews said. "Quality of life is something we have prioritized and are continuing to do so."
Mark Russell, advocacy director for the Indianapolis Urban League, said flexible employment options, like working from home, have had tangible benefits for Black and brown communities.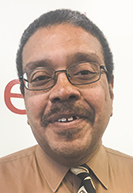 "I think that worked in our favor in terms of being able to promote this inclusive growth, and kudos need to be shared with our employer workforce for being nimble," Russell said.
The Indianapolis Urban League, in partnership with the African American Coalition of Indianapolis, is using a $100 million grant from the Lilly Endowment to support quality-of-life initiatives for Blacks in Marion County.
Michael Hicks, an economist at Ball State University, pushed back on the idea that DEI initiatives had a significant impact on inclusive growth. He said the increase could also be attributed to overall economic growth across all income groups and the ongoing worker shortage.
"Fast growth and tight labor markets means better opportunity for less well-educated workers, as businesses have to both hire workers with lower skills than they would typically prefer and invest more in worker training," Hicks said. "There isn't conscious hiring of minorities; rather, just better overall labor markets for all workers."
While the Brookings report offers an optimistic view of the Indianapolis economy, the study leaves out a number of variables, including evictions, the disproportionately high Black unemployment rate and community violence.
Indy's Black residents are more likely to rent and are therefore at an increased risk of getting evicted, Russell said.
"People that don't deal with struggling populations don't have an appreciation for the struggles they go through just to keep a roof over their head," he said.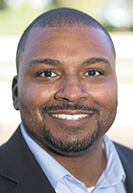 The criminal justice system can also end up removing people from the workforce in a variety of ways, said Marshawn Wolley, CEO of Black Onyx Management.
"I remain concerned about community violence and its economic impact, both on how the city is viewed as well as what it means for who is safe and protected in the city, and whether they have the ability to reap the benefits of the city," Wolley said.
While DEI efforts have contributed to inclusive growth, he said, the initiatives solve only part of a deeper-seated problem that dates back to the deliberate segregation of Black communities.
"I want to recognize the effort that has gone into a significant jump in inclusive growth, but I also want to appreciate the distance that we still have yet to travel."•
Please enable JavaScript to view this content.