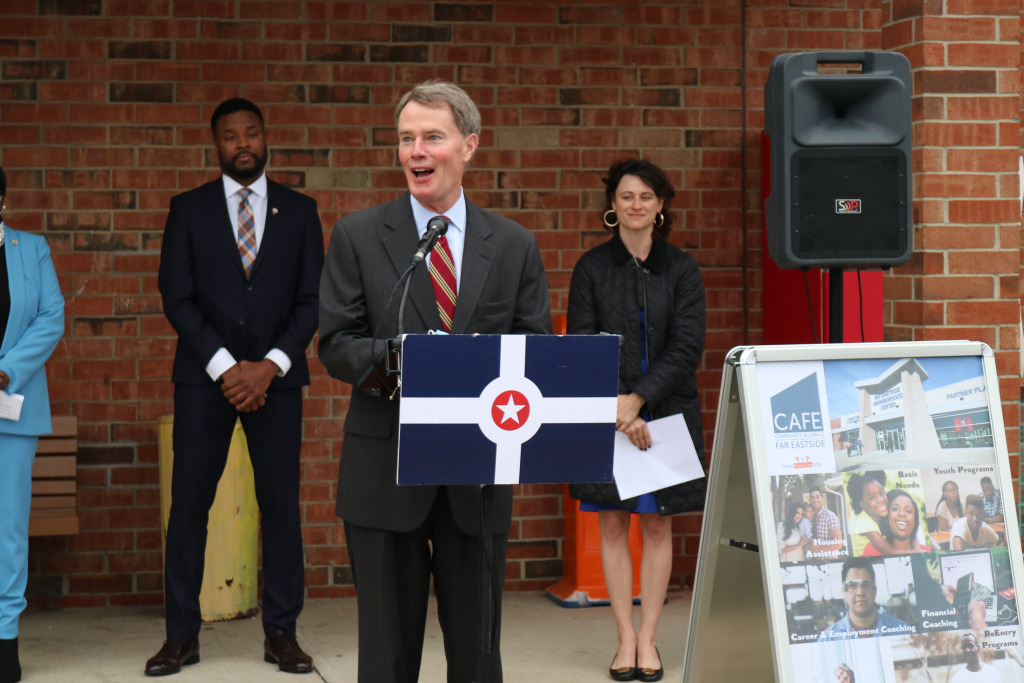 Indianapolis' far-east side will get $3.5 million in funding through the Lift Indy community development program, Mayor Joe Hogsett's administration announced Wednesday. It's the second neighborhood area to win the designation this year, after the Mid-North area.
The designation "creates a critical opportunity to enhance the lives of neighbors in the area," Hogsett said in a written statement. "… Today's announcement only adds to the momentum of IndyGo's Purple Line and the Oaktree Revitalization Plan, as we propel the Far Eastside forward." 
The three-year program will support creation of the Orchard Trail to 38th Street, owner-occupied repair programs, affordable mortgage programs, a homeownership-via-renovations program and quality-of-life, anti-poverty programming.
"What's special to me about this project is the opportunity for us to build up 'Eastside Pride.' There's so much talent and heart in the residents of this area," said City-County Councilor Keith Graves in written comments. "This funding will provide the tools to help us invest that passion and skill back into our own neighborhoods, in the form of trails and gardens and even things like home maintenance that build a sense of community pride." 
The Community Alliance of the Far Eastside will lead the work, but the applicant group also includes Mt. Paran Church's HOPE community development corporation and Renew Indianapolis.
"Our Far Eastside partners have laid out a powerful and positive vision of what the future can be for families who call the Far Eastside and Eastside home, with attainable and accessible food, housing, and greenspace," said Councilor LaKeisha Jackson. "I work with these organizations daily, and together I'm confident we will make a real and lasting difference for our community."
Story continued below.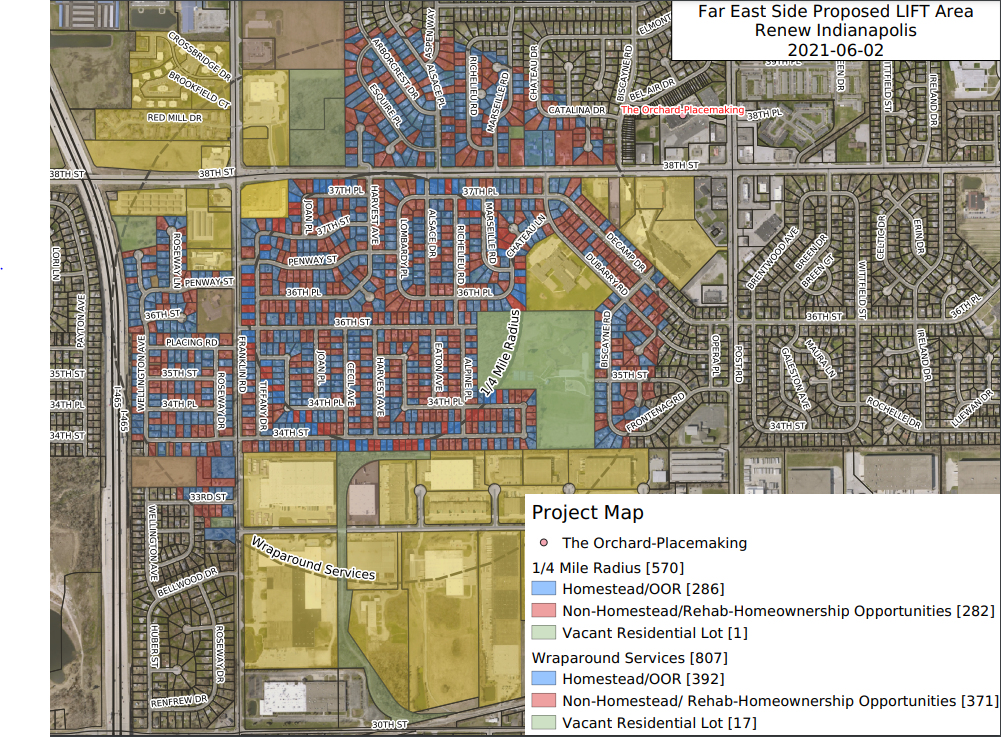 The far-east area is Lift Indy's seventh designee, after Mid-North, Monon16, the Old Southside, East 10th Street, the Near-North and Martindale-Brightwood. There have been two awardees this year, thanks to the city's federal American Rescue Plan allotment, according to the Department of Metropolitan Development.
Indianapolis funds the program with two U.S. Housing and Urban Development grants: the HOME Investment Partnerships Program and the Community Development Block Grant.
Please enable JavaScript to view this content.