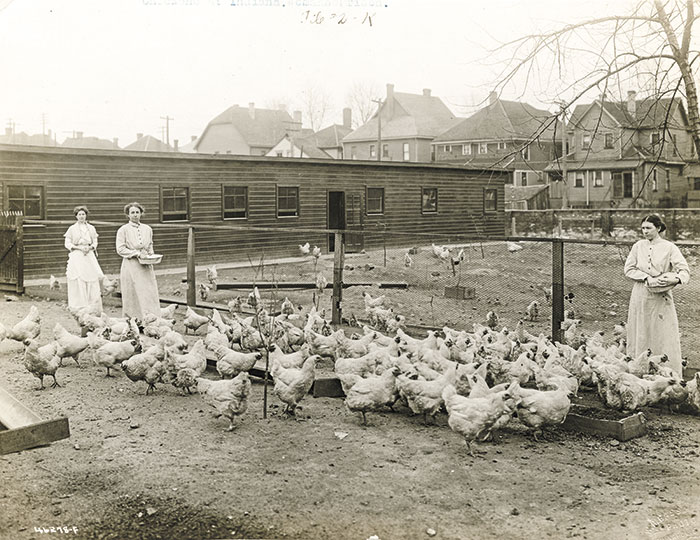 The Indiana Women's Prison opened in 1873 on 15 acres about 1.5 miles east of downtown, where it remained until 2009. It was the first separate, state-run prison for women and came at the lobbying of Rhoda Coffin and Sarah Smith, Quaker women concerned about sexual abuses female prisoners were suffering in co-ed prisons. Smith became the prison's first superintendent and was later accused—but exonerated—of abusing women there. In its early years, inmates were put to work on laundry, sewing and light industrial tasks as well as taking care of animals, including chickens in the prison yard, as shown in this 1916 photo. The women's prison is now at 2596 N. Girls School Road.
Sources: Indiana Historical Society, Indiana Department of Correction
Credit: The photo is courtesy of the Indiana Historical Society and is part of the W.H. Bass Photo Co. collection. More images are available at images.indianahistory.org.
Please enable JavaScript to view this content.