Indiana wants to lure more mega economic development projects—from electric vehicle battery plants to high-end advanced manufacturing—and officials see a new tool proposed in a Senate bill as one way to do it.
Senate Bill 361 would create Innovation Development Districts, which the Indiana Economic Development Corp. could establish across the state to capture sites for large-scale economic development projects.
Towns, cities or counties would be able to apply for the designation for a targeted area. The IEDC would then partner with the local redevelopment commission to prepare the district for a large project.
Like a local tax increment financing, or TIF, district, an Innovation Development District would capture state income tax, local income tax, sales tax and incremental property taxes generated by the district that go above the base rates. However, unlike TIF districts, the state would control most of the money.
A state fund created from the captured taxes would be managed by the IEDC, which could use it to dispense grants, loans and investments for a project in that district. At least 10% of the captured revenue would be returned to local governments.
The fund also could be used to acquire land and make infrastructure improvements in the district, or to support other economic-development-related investments, possibly in partnership with universities or private industries.
The Indiana Finance Authority also could issue bonds to pay for such projects solely from the fund.
Secretary of Commerce Brad Chambers and IEDC officials say the Innovation Development Districts are one way to allow flexibility and move more quickly to secure deals. That could pull in advanced industries such as electric vehicle battery plants and energy-transition industries, they say, which include utility-level wind and solar farms.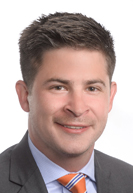 "It arms the IEDC with one of the most flexible and impactful economic development tools we've seen in some time and will really allow us to capitalize on those significant opportunities," Mark Wasky, IEDC senior vice president of community affairs, told the Senate Appropriations Committee last month.
Most states, including some that have lured large development projects recently, already have similar programs, said Larry Gigerich, executive managing director of Indianapolis-based site selection firm Ginovus.
North Carolina created "megasites," which operate similarly in fostering local partnerships to develop incentives and in securing large amounts of land to move in big developments quickly. The state recently landed the $1.2 billion Toyota battery plant for its Greensboro-Randolph Megasite.
Ohio used its Port Authority program as a tool to offer chipmaker Intel Corp. $2.1 billion in incentives to build two factories in the state, Gigerich said. That allowed the state to assemble the land and work with the local community to contribute both state and local dollars.
Gigerich said the Innovation Development Districts would show Indiana wants a place at the table to be considered for bigger, advanced-industry projects. Fostering partnerships with local officials, picking out land ahead of time, and using the captured tax revenue to make flexible investments would cut the time it takes to make a deal.
"The work our firm does for private businesses all over North America, speed is so critically important and projects move faster and faster. So, yes, I think it sends that message," Gigerich said.

The IEDC recognizes the increasing importance of speed, Wasky said.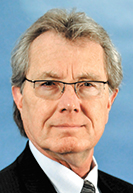 "It's not just, you know, what we're able to provide to the companies directly, but how quickly we're able to move and how quickly we're able to help them start their operations," he said.
In general, local economic development groups are on board with the concept of the innovation districts, said Lee Lewellen, CEO of the Indiana Economic Development Association. However, there are some concerns about how much control the IEDC would have over the districts compared to local redevelopment commissions.
"There are still some fine details and [we're] trying to find a happy balance between the state being able to move quickly, but then also preserving the local sense of engagement with the process," Lewellen said.
The Association of Indiana Counties is generally supportive of creating the districts, as long as local partnerships are maintained, said Executive Director David Bottorff.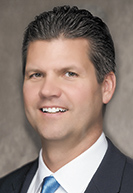 This would mark the first time the state captured local income and property tax revenue for a statewide fund, bill author Sen. Ryan Mishler, R-Bremen, told IBJ. He said that aspect makes locals nervous about where the money will go, though the bill does give them a seat at the table on those decisions.
The legislation includes oversight from redevelopment commissions, which not only would need to enter an agreement with the IEDC to form the district but would also have to adopt a resolution acknowledging the district's creation. The bill would also not allow a district to be established on top of an existing TIF district.
Wasky said local involvement and agreement is crucial in making these developments work, so the IEDC is not attempting to overstep local units with this proposal.
"While the IEDC has some flexibility to move pretty quickly, we know that a successful project is going to be highly collaborative between the state and our local partners," he said.
SB 361 passed the Senate this week; it now moves on to the House. Mishler said on the Senate floor that he thought the changes to the IEDC toolkit were necessary, or the state would lose out on large projects.
"We lost a large company because we weren't able to offer something another state did," Mishler said.•
Please enable JavaScript to view this content.