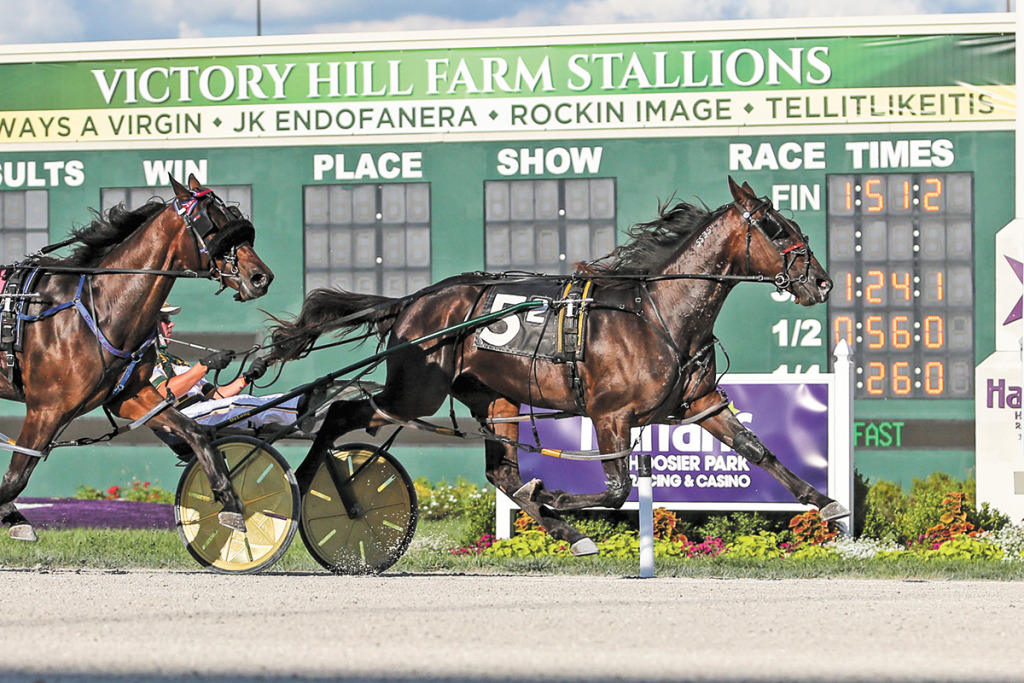 To say Indiana's horse racing industry had concerns about Eldorado Resorts Inc. taking over the state's two horse-racing casinos would be putting it mildly.
A letter from a trio of horsemen described Reno, Nevada-based Eldorado Resorts' management of its other horse-racing tracks as "abysmal."
Indiana Horse Racing Commission Executive Director Deena Pittman said she doubted whether Eldorado would be "a true horse racing partner" because of the company's "lackluster efforts" managing other racetrack casinos.
And an independent consultant hired by the commission wrote in a report that the company "lacks depth in racing executive talent" and questioned whether racing properties would be a top priority for innovation and improvements.
But despite the objections, the Indiana Horse Racing Commission this month became one of several regulatory agencies to approve Eldorado's $17.3 billion acquisition of Las Vegas-based Caesars Entertainment Corp. And commitments from the new company have somewhat mollified industry alarm.
The deal has closed and the company now controls Indiana's two racinos—Harrah's Hoosier Park Racing & Casino in Anderson and Indiana Grand Racing & Casino in Shelbyville.
The company—which became the largest gambling corporation in the world with 52 properties in 16 U.S. states—will operate under the Caesars name and continue its popular Total Rewards program.
In addition to Indiana's two racinos, the new Caesars will control four other horse tracks: Harrah's Philadelphia Casino & Racetrack; Harrah's Louisiana Downs; Isle Casino Racing Pompano Park in the Fort Lauderdale, Florida, area; and Scioto Downs in Columbus, Ohio.
The company also, for now, controls three Indiana casinos: Horseshoe Hammond in northwestern Indiana, Horseshoe Southern Indiana Hotel and Casino in Harrison County, and Tropicana Evansville. But the Indiana Gaming Commission is requiring Caesars to divest three of its Indiana casinos, and company executives have committed to keeping the horse-racing tracks.

Eldorado first jumped into the saddle with horse-racing tracks in 2014, when it acquired Scioto Downs and Mountaineer Casino, Racetrack & Resort in West Virginia, which it sold last year. In 2017, the company acquired Pompano Park.
The company's management of those tracks hasn't always been smooth—something an Eldorado executive acknowledged during a July 13 Indiana Horse Racing Commission meeting.
"Did we make some mistakes when we first got into racing a few years ago? Absolutely," said Anthony Carano, president and chief operating officer for Eldorado.
That's worrisome for the Indiana racing industry.
Two years ago, Indiana's horsemen had concerns when Caesars acquired the racinos in a $1.7 billion deal with Centaur Gaming, because Caesars also had little horse racing industry experience at the time. Eldorado has even less.
But the company made more than two dozen commitments to try to appease Indiana officials and the racing industry, including the creation of a horse racing senior vice president position and $25 million in capital improvements between Indiana Grand and Hoosier Park over the next 10 years.
For now, that seems to have eased some concerns and has Indiana's horse racing industry hoping for the best.
"We are the gold standard in horse racing, and we want to stay that way," Indiana Horse Racing Commission Chairman Philip Borst said. "We're going to keep an eye on them."
Rocky past
As part of a report for the commission, Racing, Gaming and Entertainment LLC Principal Doug Reed traveled to Scioto Downs, Mountaineer and Pompano Park to observe the conditions and talk to individuals involved in horse racing at those tracks.
At Scioto Downs, Reed noted that the grandstand had been closed since the 2017 racing season due to an unsafe roof, which reduces the amount of available seating. In addition, signage directing patrons to the horse racing area was limited.
At Mountaineer, Reed said, Eldorado had not kept up with investing in improvements. But he said it's possible that was related to the expected sale of the property.
"It had been neglected, quite honestly," he said.
And at Pompano Park, Reed observed deferred track maintenance and that the company had been pushing to replace horse racing with jai alai, a court game where spectators bet on head-to-head matches.
"If you're trying to get rid of racing, you're probably not investing in racing," Reed said.
The bottom line: The racing environment wasn't great at any of the properties.
"At each site visit, there was a constant echo of cuts made to racing and racing managers whose 'hands were tied,'" Reed wrote in the report.
He said relationships between the company and the horsemen ranged from "poor" to "adversarial," depending on the location.
Eldorado executives have not denied the report's problems.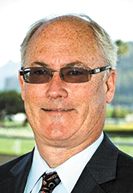 "His assessment was pretty darn accurate, I thought," said Joe Morris, senior vice president of racing for new Caesars.
And such acknowledgments might have earned the company some goodwill.
"To their credit, they came right out the gate saying, 'That report was right—we haven't done a good job,'" Borst said. "They met it head on."
Smoothing things out
One stark distinction between Indiana's racinos and Eldorado's others is age—Scioto Downs opened in 1959 and Pompano Park in 1964, while Indiana Grand's track opened in 2001 and Hoosier Park's track opened in 1994.
"They purchased horse racing facilities that are in great shape," said Brian Elmore, executive director of the Indiana Horsemen Benevolent Association.
But inheriting tracks in better conditions wasn't enough to satisfy Indiana horsemen or the Horse Racing Commission.
"It wasn't a slam dunk," Borst said. "At first, we were a little reluctant, I think."
One of the first steps Eldorado took to ease concerns was to create a position—senior vice president of racing—that would oversee the company's six racinos.
Morris, who started in that role at the end of February, said he told Eldorado executives he would take the job only if they agreed to put a strong team in place, make the necessary investments and improvements at the tracks, and clarify a line of command so decisions could be made quickly.
"I'm not going to take a job that I don't have a chance to succeed at," Morris said.
Locally, management is staying the same. Rick Moore will continue to be general manager of racing at Hoosier Park, and Eric Halstrom will be general manager of racing at Indiana Grand. Halstrom was hired for the job after longtime General Manager Jon Schuster died late last year.
Indiana native Michael Pegram is on the board of the new company, which several horse racing professionals have also said is comforting.
But the move that seems to have made the biggest impact is the promise to create a $25 million escrow fund to be spent on capital improvements over the next 10 years. That would average $1.25 million in spending at each track per year, but the fund does not have a minimum annual spending requirement, so the money can be used as needed.
"That's a huge commitment," Elmore said.
It's one of a couple of dozen commitments the new company made to the Indiana Horse Racing Commission as a condition of the regulatory body's signing off on the Eldorado-Caesars deal, which it did on July 13.
"Eldorado made some extraordinary commitments to horse racing in the state of Indiana," Elmore said. "We are excited about moving forward. We're hopeful this will be a long-term relationship."
Some of the other commitments:
◗ Continuing to provide 12%—the maximum required under state law—of the adjusted gross revenue from the casino operations at the racinos to the horsemen through 2033.
◗ Contributing an additional $1 million per year through 2022 to increase purses (prize money) while live table games continue to be fully implemented.
◗ Agreeing to an equipment replacement schedule through 2033.
◗ Agreeing to the state's current one-breed-per-track strategy, which has been in place since 2013 when Centaur took control of both racinos and transitioned all thoroughbred racing to Indiana Grand and all standardbred, or harness, racing to Hoosier Park.
Borst said the commitments were "the only way" the deal received approval.
"We put everything we could think of in those commitments," he said. "They didn't bat an eye. … Thankfully, we didn't have to fight them on any of those things."
The merged company also plans to invest $60 million on the casino side of the operations at the two properties and add more live-dealer table games, which were first allowed at racinos at the beginning of this year.
Indiana Grand has about 60 table games now; that will increase to 90. At Hoosier Park, the number of table games will increase from 28 to 60.
And more gambling at the properties could result in more revenue for the horsemen. State law requires 10% to 12% of adjusted gross revenue from casino operations be used for racing; the money supports things such as purses, breed development programs and horsemen's associations.
Yearly win—the track's wagering revenue after payouts—has been slightly increasing at both properties. In 2019, Indiana Grand's annual win was $285 million, up from $276 million in 2018, and Hoosier Park's was $214 million, up from $209 million in 2018.
Average daily purse distributions and total purse distributions were down slightly at Hoosier Park and Indiana Grand from 2017 to 2018, the last year for which annual data is available.
But Indiana's standardbred industry is still considered a powerhouse. In 2018, Hoosier Park ranked fourth nationally in average daily purse distribution and sixth in total purse money.
The state's thoroughbred industry isn't quite as well-known but still ranks highly for purse distribution. In 2018, Indiana Grand's thoroughbred races ranked fifth nationally for average daily purse distribution and sixth nationally for total purse money.
"Indiana's purses are pretty competitive," Reed said. "Maybe not at the top, but far from the bottom."
All the promises made by new Caesars seem to have made all parties optimistic about the future.
"We did have some concerns in the beginning," said Bruce Murphy, president of the Indiana Thoroughbred Owners and Breeders Association. "But I think we're all very happy with what we're getting into."
Morris said his goal is to make Hoosier Park the "number one harness track in America."
The track will host the Breeders Crown in October, which garners national attention.
"The future is very bright," Morris said.•
Please enable JavaScript to view this content.